10,000mAh Battery Capacity
Built-in MFi Lightning Cable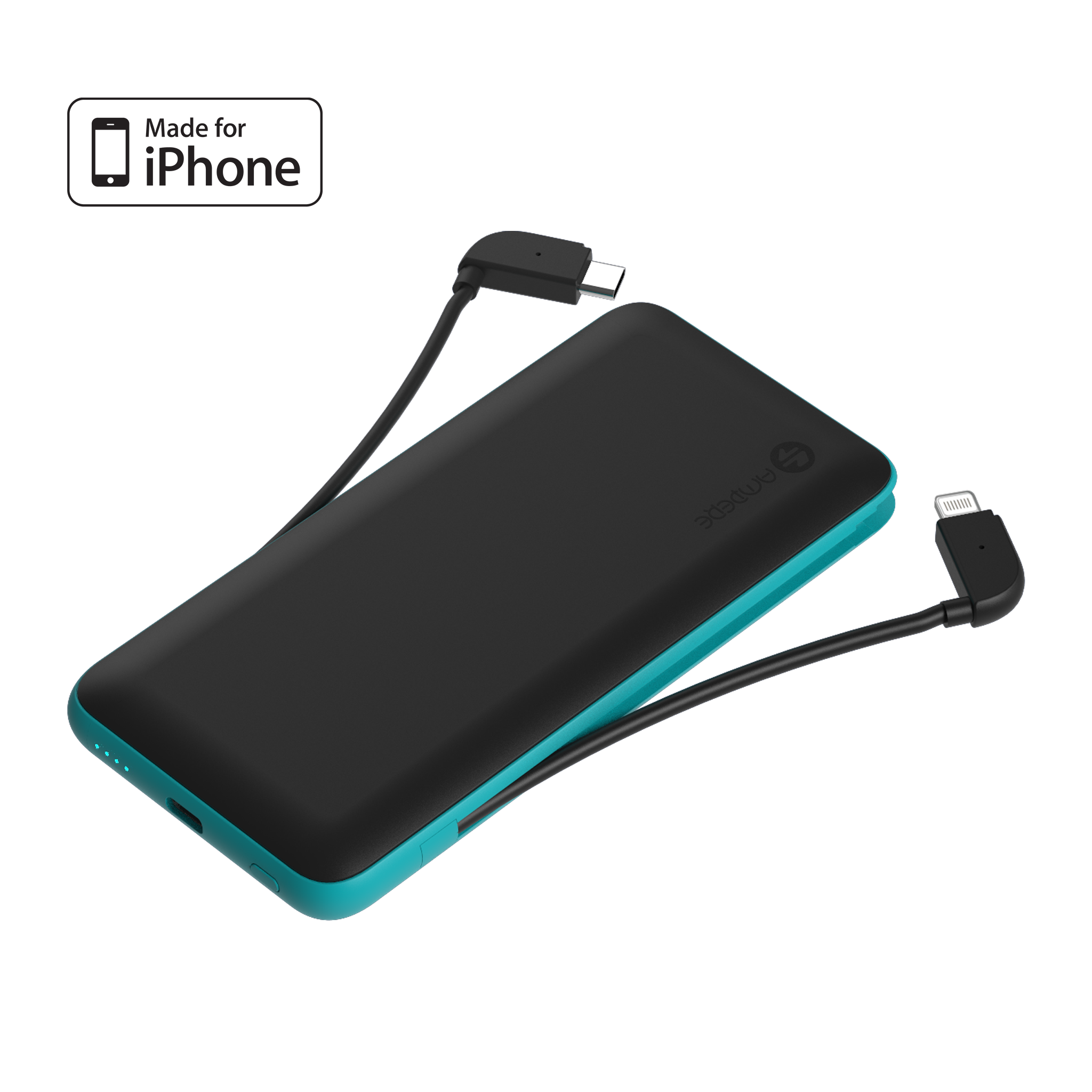 PD Protocol (power larger devices)
Charge two devices at once
10,000mAh Battery Capacity
Built-in MFi Lightning Cable
PD Protocol (power larger devices)
Charge two devices at once
Built-in USB-C Cable Input: 5V/3A, 9V/2A (18W)
Built-in USB-C Cable Output: 5V/3A, 9V/2A (18W)
Built-in MFi Lightning Cable Output: 5V/3A, 9V/2A (18W)
---
10,000mAh @3.7V 37Wh Li-Polymer
REVIEWS
Built-in cables are AWESOME
I'm one of those people who ALWAYS seems to be low on battery and I have found this power bank to be a gamechanger. The thing I love most is the built-in cables. With Really Good Power Bank, there's no need to scramble through your bag to look for a power bank and a cord! This is my new go-to charging solution when I leave the house.
Name says it all. Really good power bank for iPhone and iPad
Yep. This is a really good power bank.
Quality charger
Slim profile fits in pocket.
Good, but you can't use an external cable
Very stylish, compact and light with integrated lightning and usb-c connectors. . A couple of issues though:
1. The unit will be useless when (not if) the integrated wires break,
2. You need to remember to switch it on using the "on" button. Automatic detection of being plugged in would make it much better.