10,000mAh Battery Capacity
Built-in MFi Lightning Cable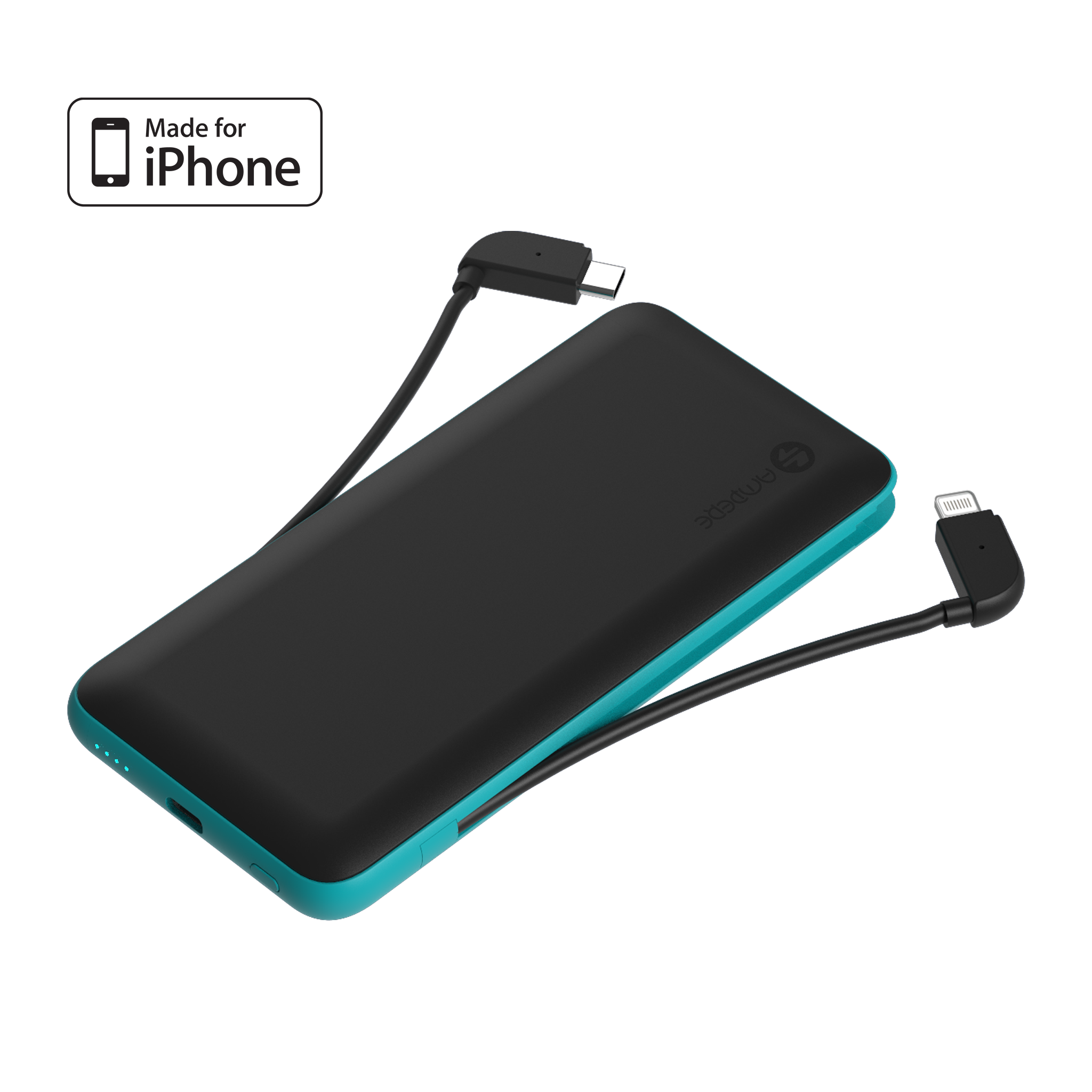 PD Protocol (power larger devices)
Charge two devices at once
10,000mAh Battery Capacity
Built-in MFi Lightning Cable
PD Protocol (power larger devices)
Charge two devices at once
Built-in USB-C Cable Input: 5V/3A, 9V/2A (18W)
Built-in USB-C Cable Output: 5V/3A, 9V/2A (18W)
Built-in MFi Lightning Cable Output: 5V/3A, 9V/2A (18W)
---
10,000mAh @3.7V 37Wh Li-Polymer
REVIEWS
Built-in cables are AWESOME
I'm one of those people who ALWAYS seems to be low on battery and I have found this power bank to be a gamechanger. The thing I love most is the built-in cables. With Really Good Power Bank, there's no need to scramble through your bag to look for a power bank and a cord! This is my new go-to charging solution when I leave the house.
Name says it all. Really good power bank for iPhone and iPad
Yep. This is a really good power bank.