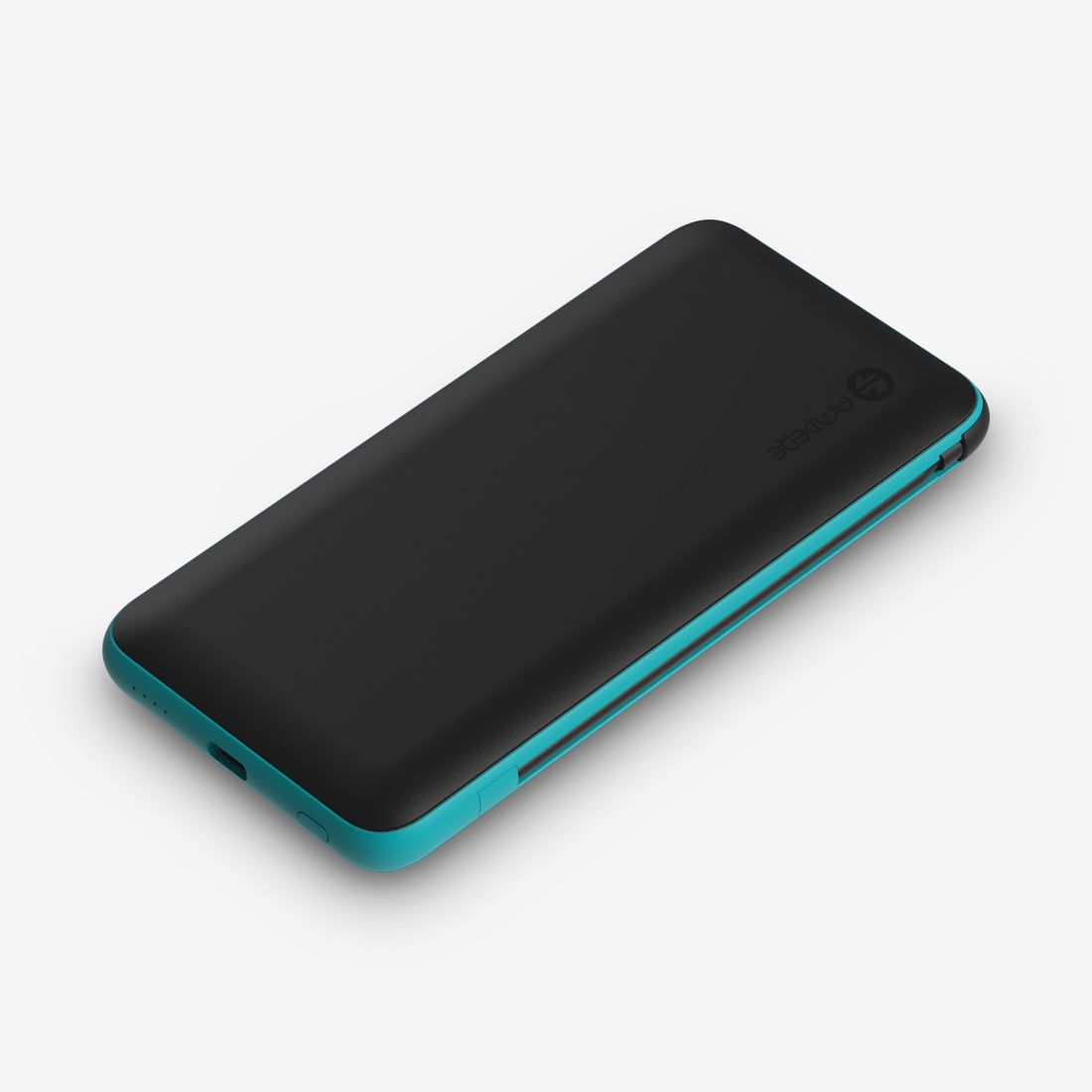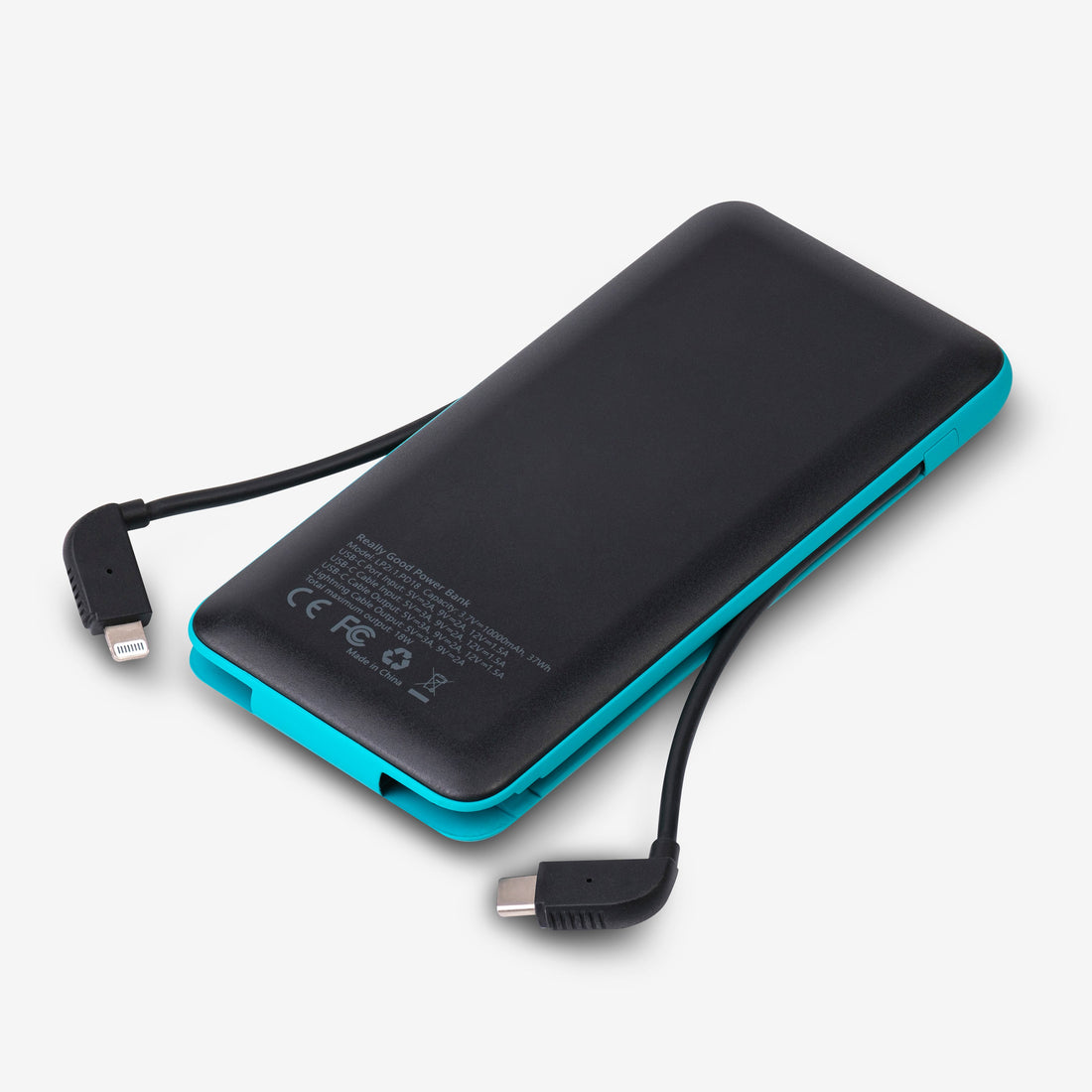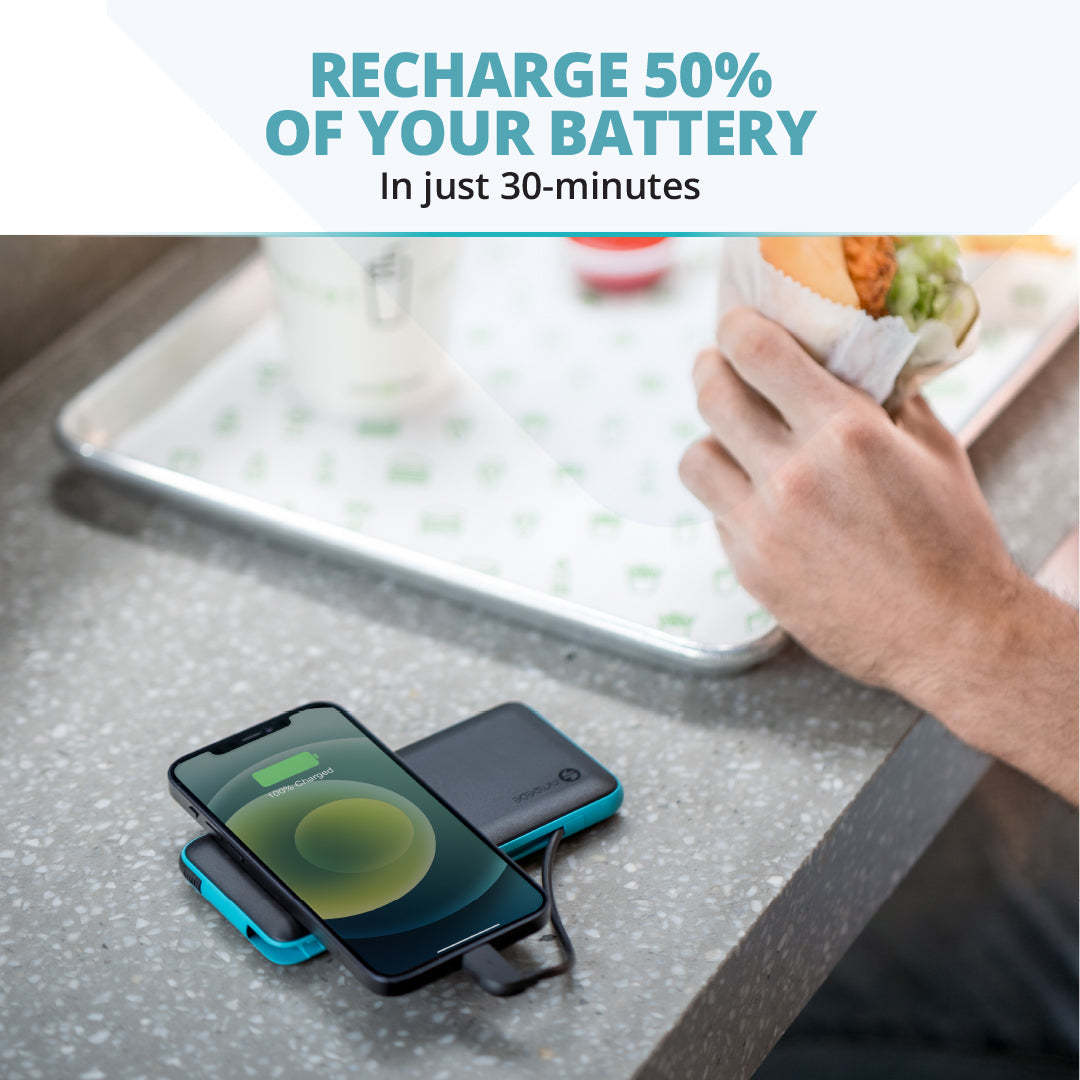 Really Good Power Bank .
10,000mAh, USB-C Power Delivery (18W)
or 4 interest-free payments of $9 with

or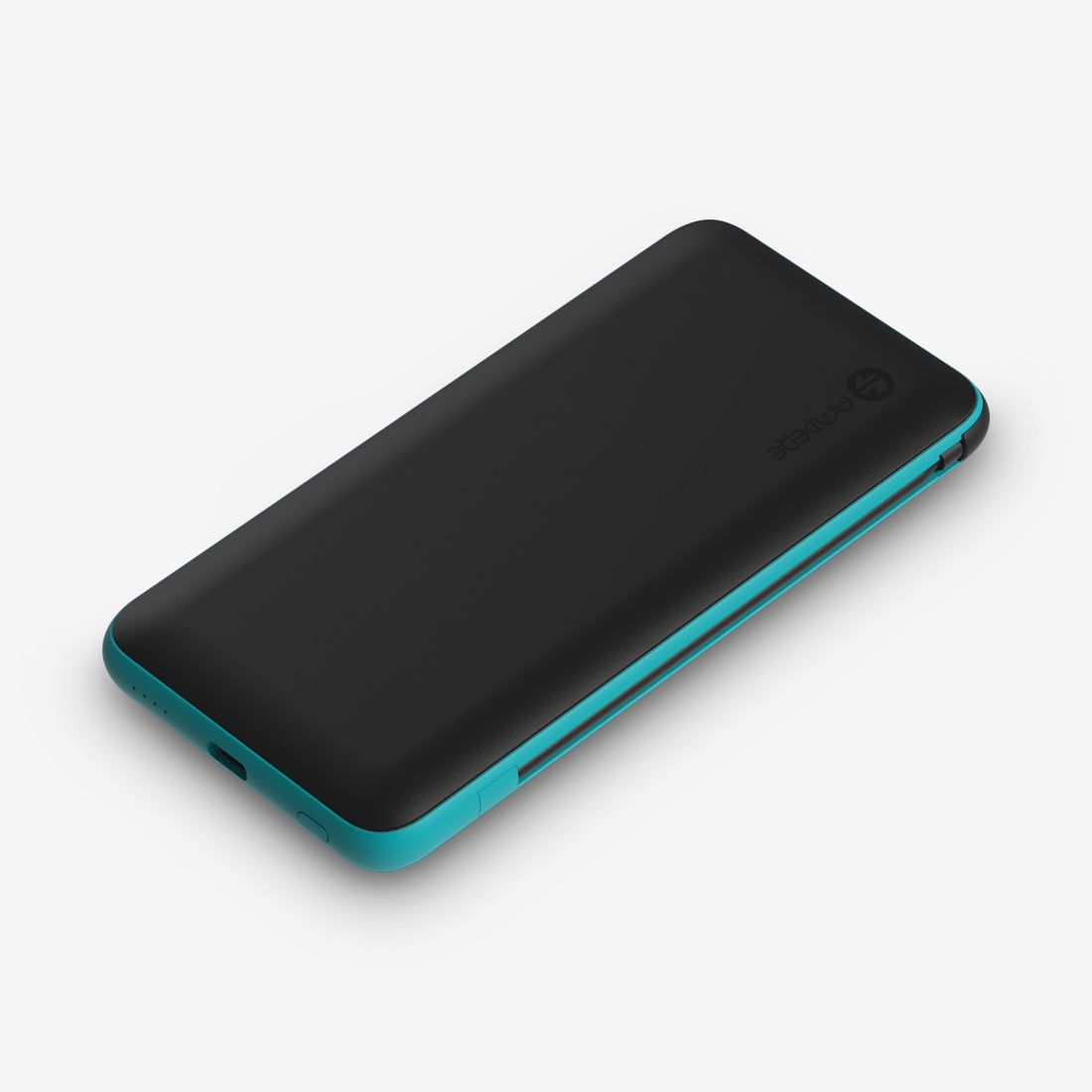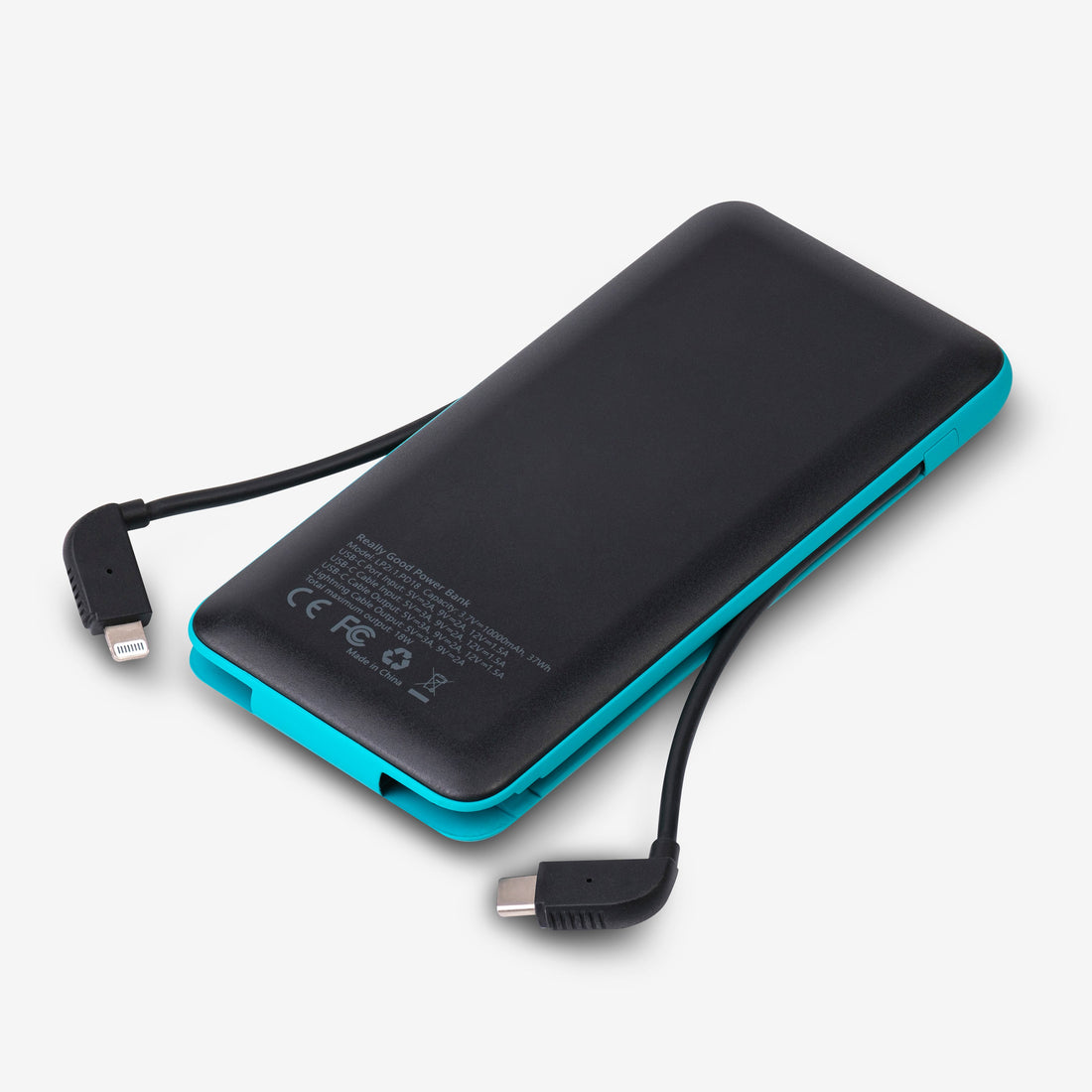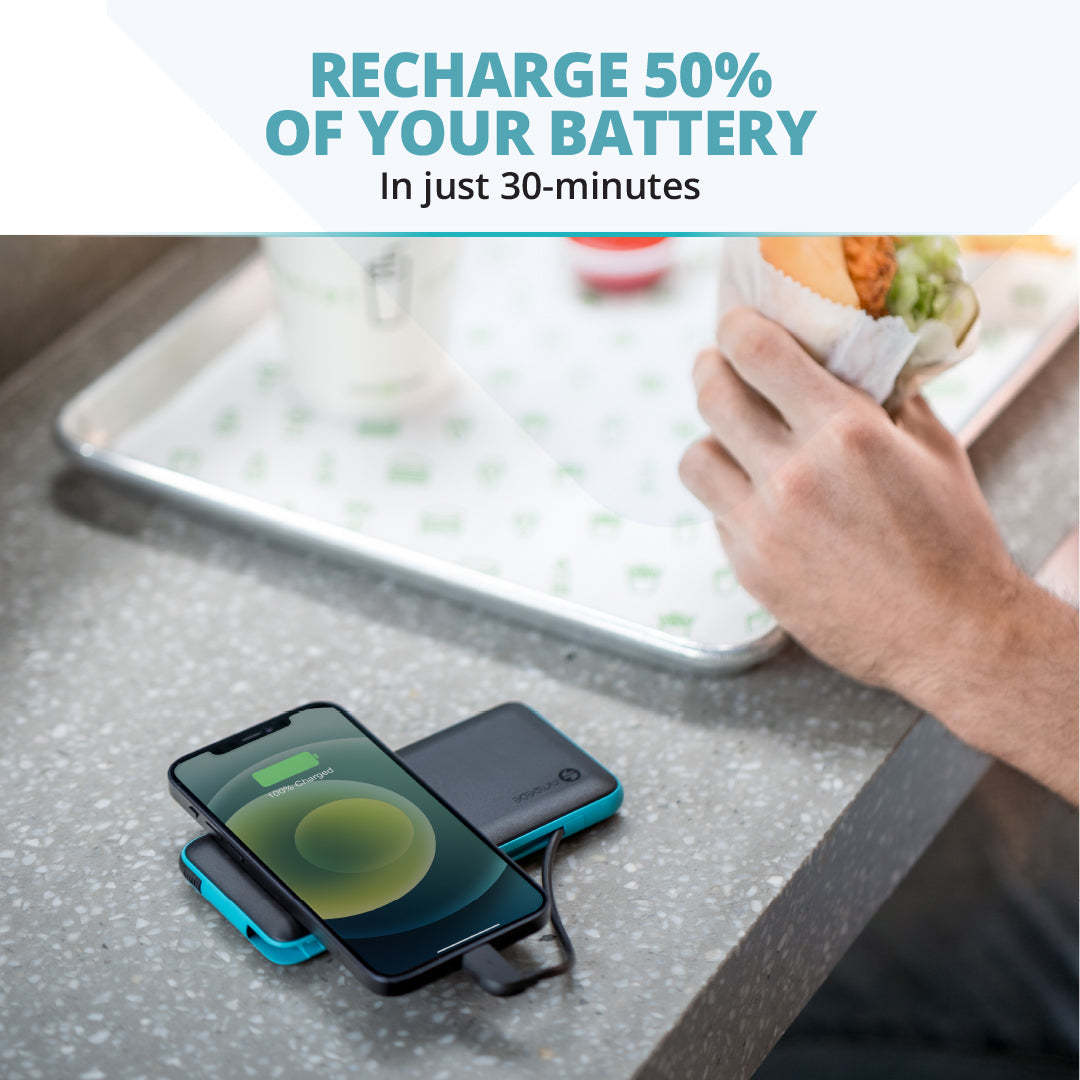 The only power bank you will ever need! We set out to create the best power bank we could, and this is it! With 18W PD charging, you'll charge your phone crazy fast (more than 50% in just 30 minutes). Built-in cables means you'll never be without a cable. MFi-certification guarantees that it will charge fast and it will not damage your iPhone. Use it at home, work or even on your next trip. It's really good!


10,000 mAh capacity

Built-in MFi Lightning cable and USB-C cable
MFi Certified
Charge two devices at once
PD protocol — charge your iPad
Universal Compatibility
slim and Compact
Superior Safety
Technical
Input: Built-in USB-C Cable Input: 5V/3A, 9V/2A (18W)


Output: Built-in USB-C Cable Output: 5V/3A, 9V/2A (18W) Built-in MFi Lightning Cable Output: 5V/3A, 9V/2A (18W)


PD: PD 3.0


Battery: 10,000mAh @3.7V 37Wh Li-Polymer


Dimensions: 148.5*71.2*15.4mm


Weight: 228 g.


Free US and international shipping on orders over $69, and our 30 days money-back guarantee.
This product is covered by our 1-year limited warranty.
Great products. Great design and they work very well.
I love all the Ampere products. You can tell that a lot of time was put into their design. They also work as promised and are very useful. They take less space, offer multiple charging options and are built to last. If you want a great charging station or multiple these are truly the best.
Ampere Very Good Power Bank
Light and convenient to carry around.
Great Portable Power Bank
This power bank is amazing!!! I just used it on vacation and there were a few places which didn't have electricity. This power bank kept my iPhone going and even my
AirPods. It was also great on a couple of the long flights I had. This power bank is slim and even has the cables attached for even more convenience. This power bank is a life saver!
Great Power Bank
This power bank is great rather than good. Very dependable and functional charger. The only thing that would make it an AWESOME POWER BANK would be wireless or QI charging.
Quality charger
Slim profile fits in pocket.
Built-in cables are AWESOME
I'm one of those people who ALWAYS seems to be low on battery and I have found this power bank to be a gamechanger. The thing I love most is the built-in cables. With Really Good Power Bank, there's no need to scramble through your bag to look for a power bank and a cord! This is my new go-to charging solution when I leave the house.
Name says it all. Really good power bank for iPhone and iPad
Yep. This is a really good power bank.
Good, but you can't use an external cable
Very stylish, compact and light with integrated lightning and usb-c connectors. . A couple of issues though:
1. The unit will be useless when (not if) the integrated wires break,
2. You need to remember to switch it on using the "on" button. Automatic detection of being plugged in would make it much better.