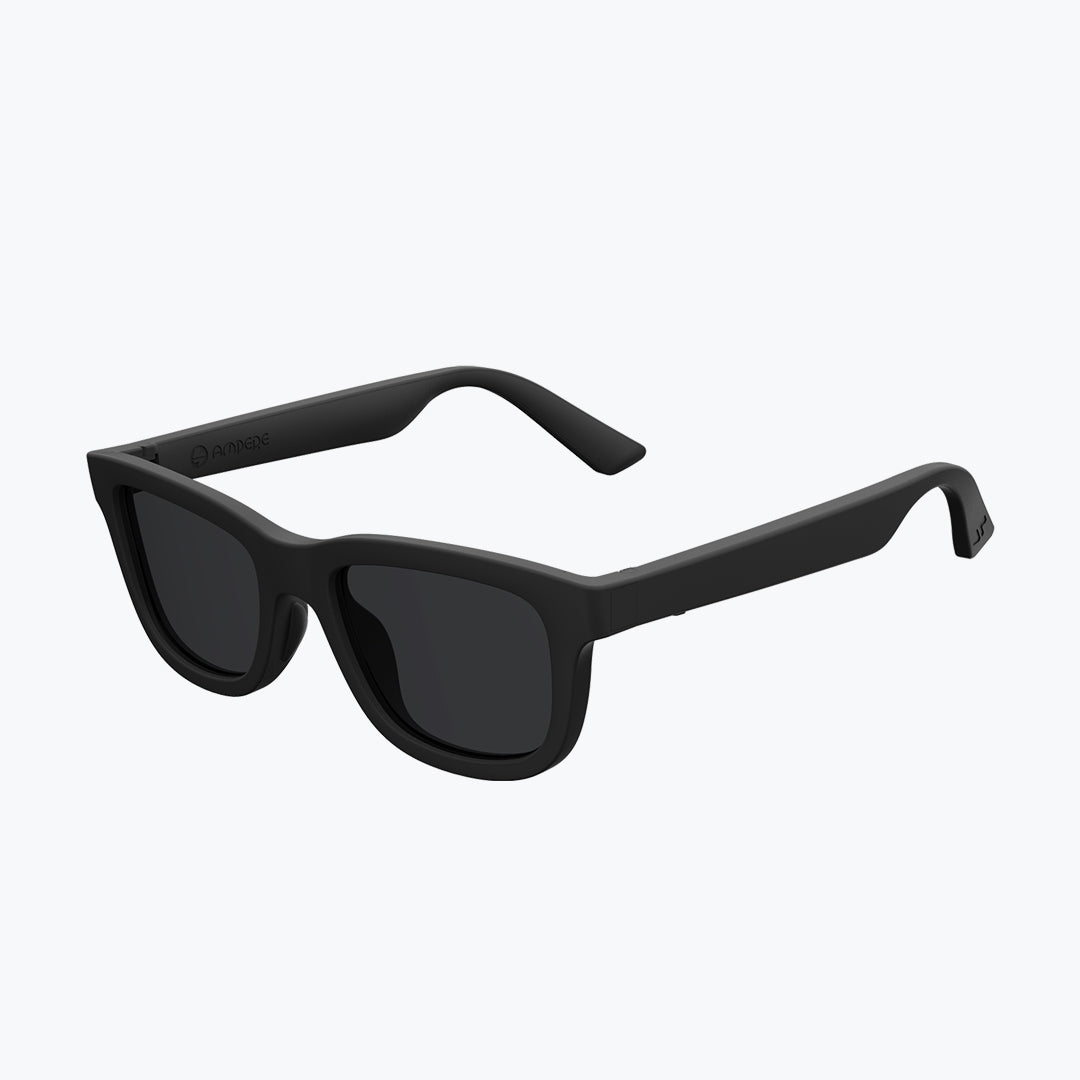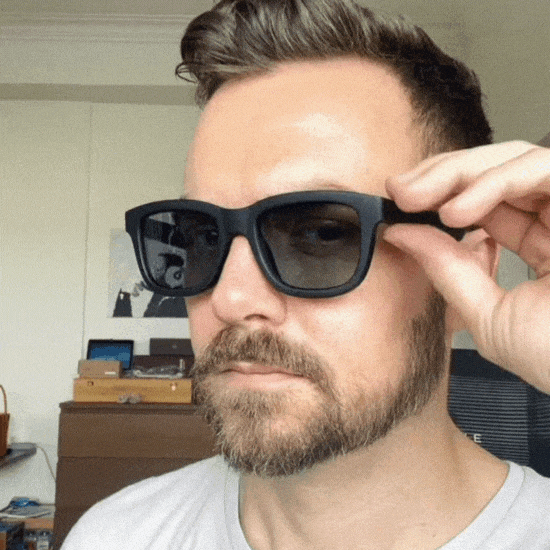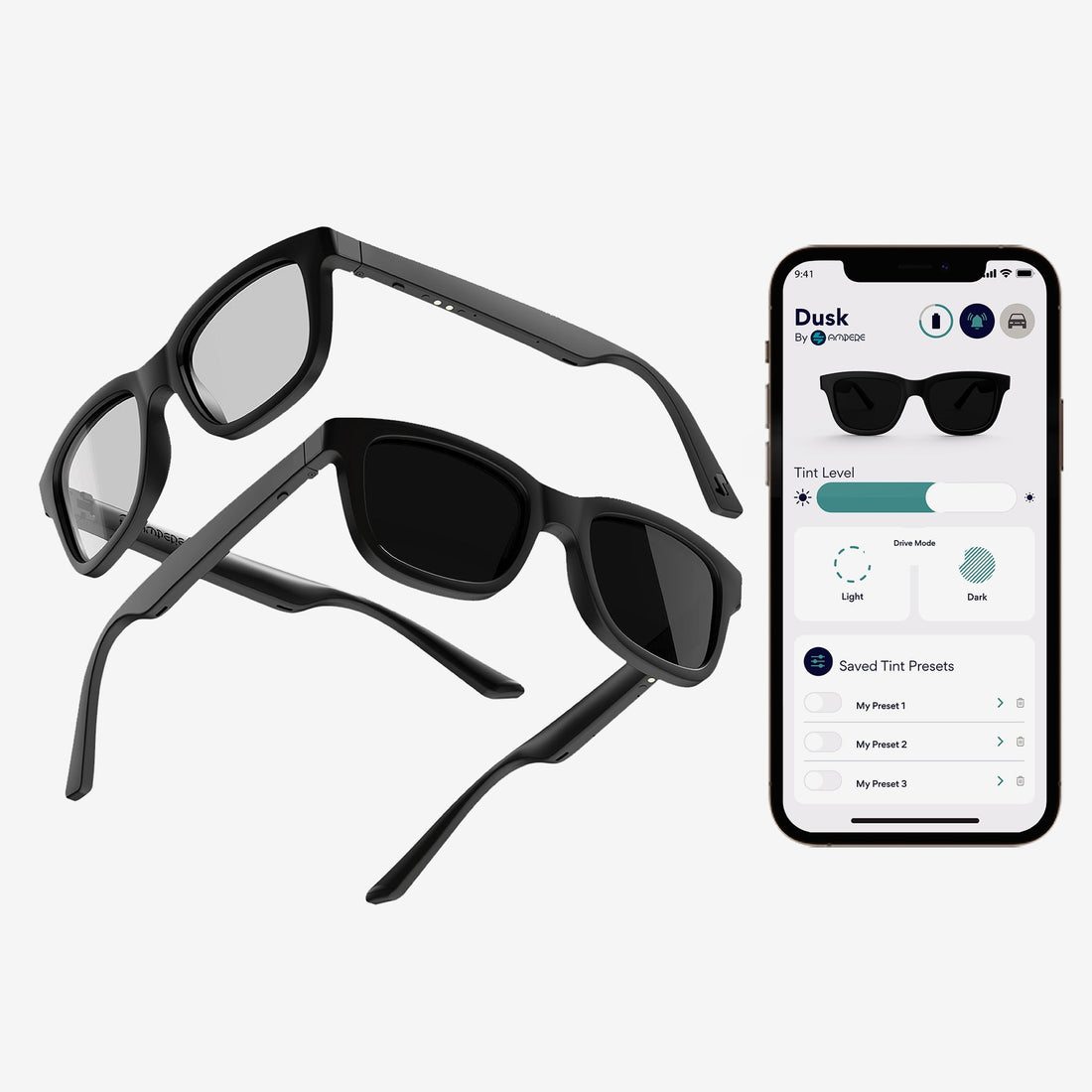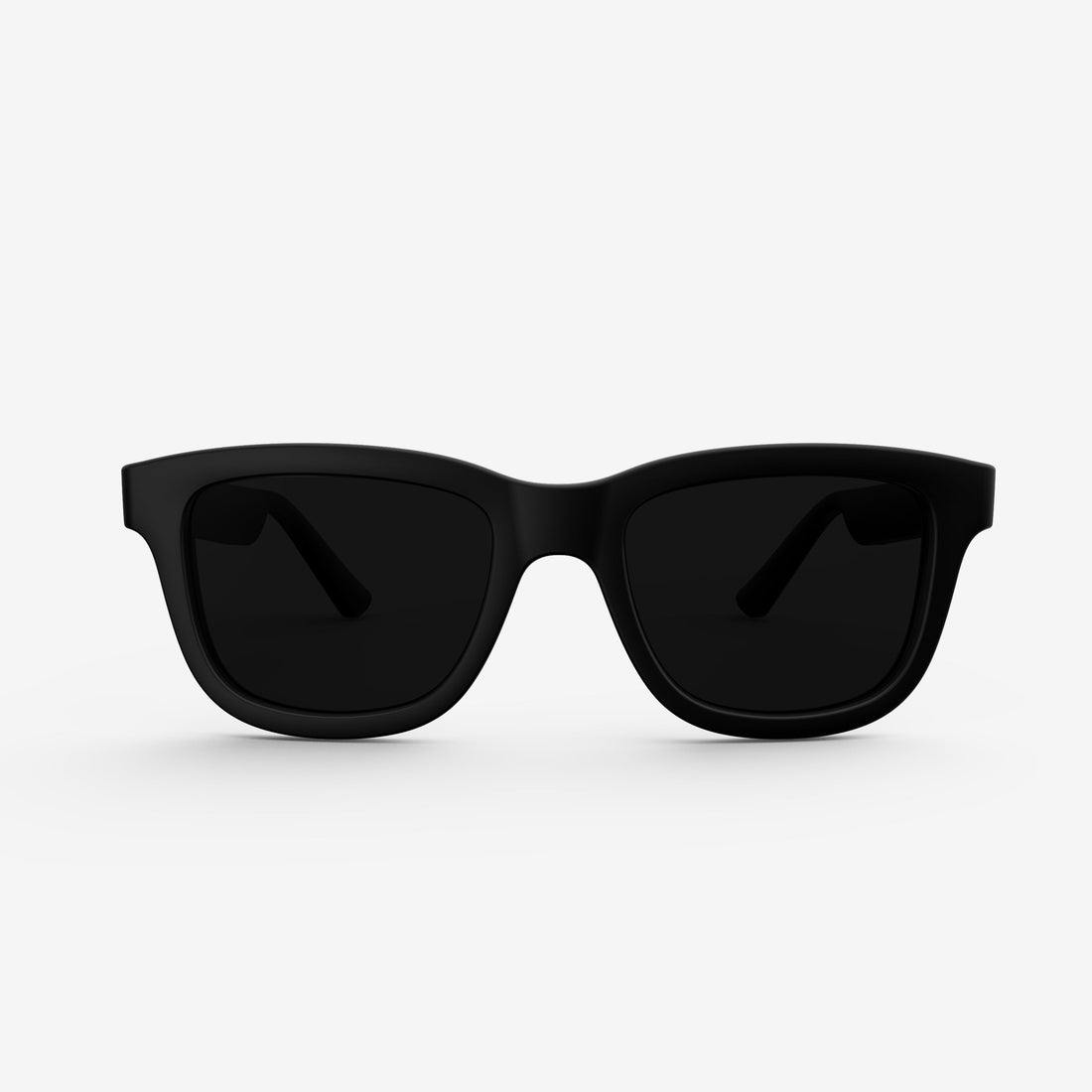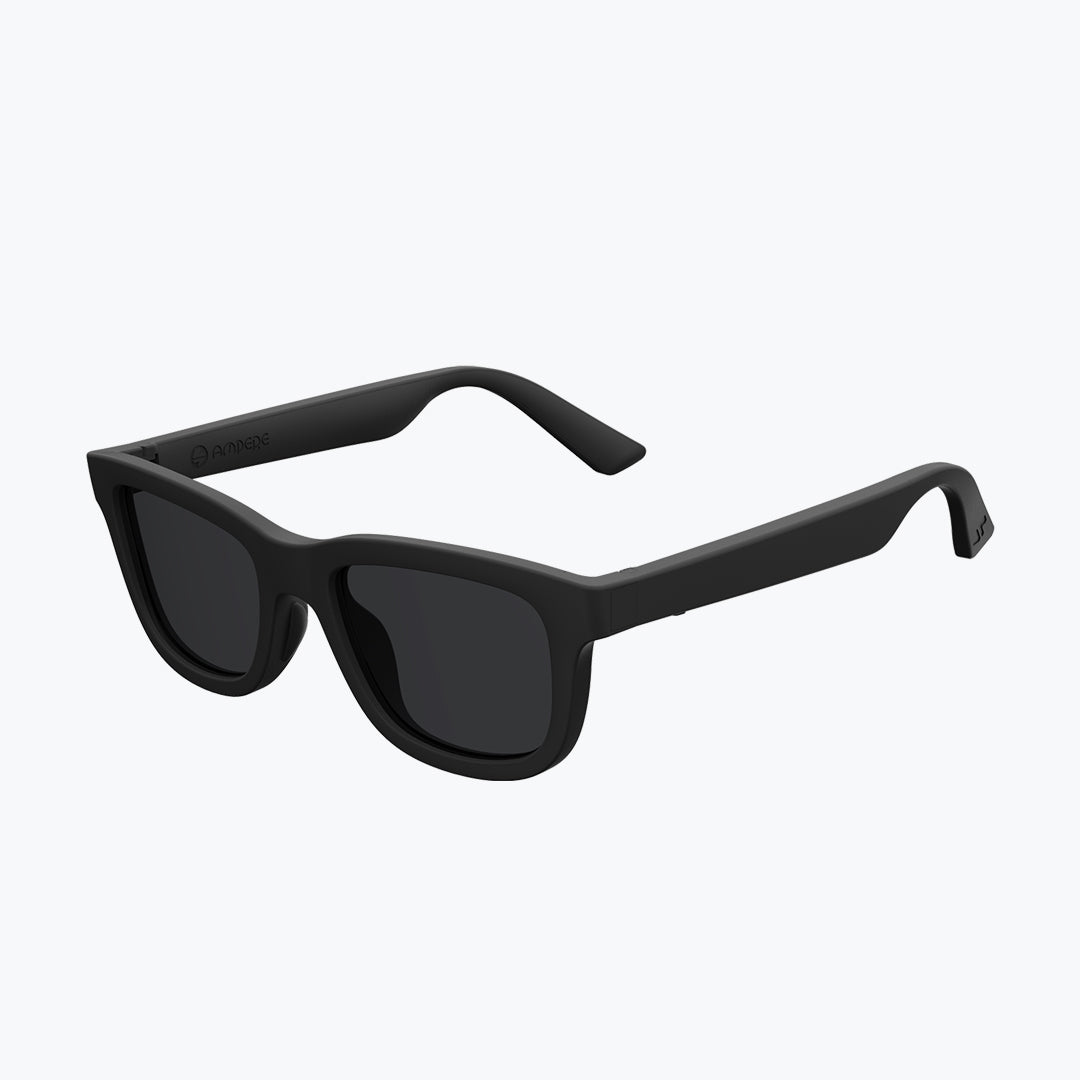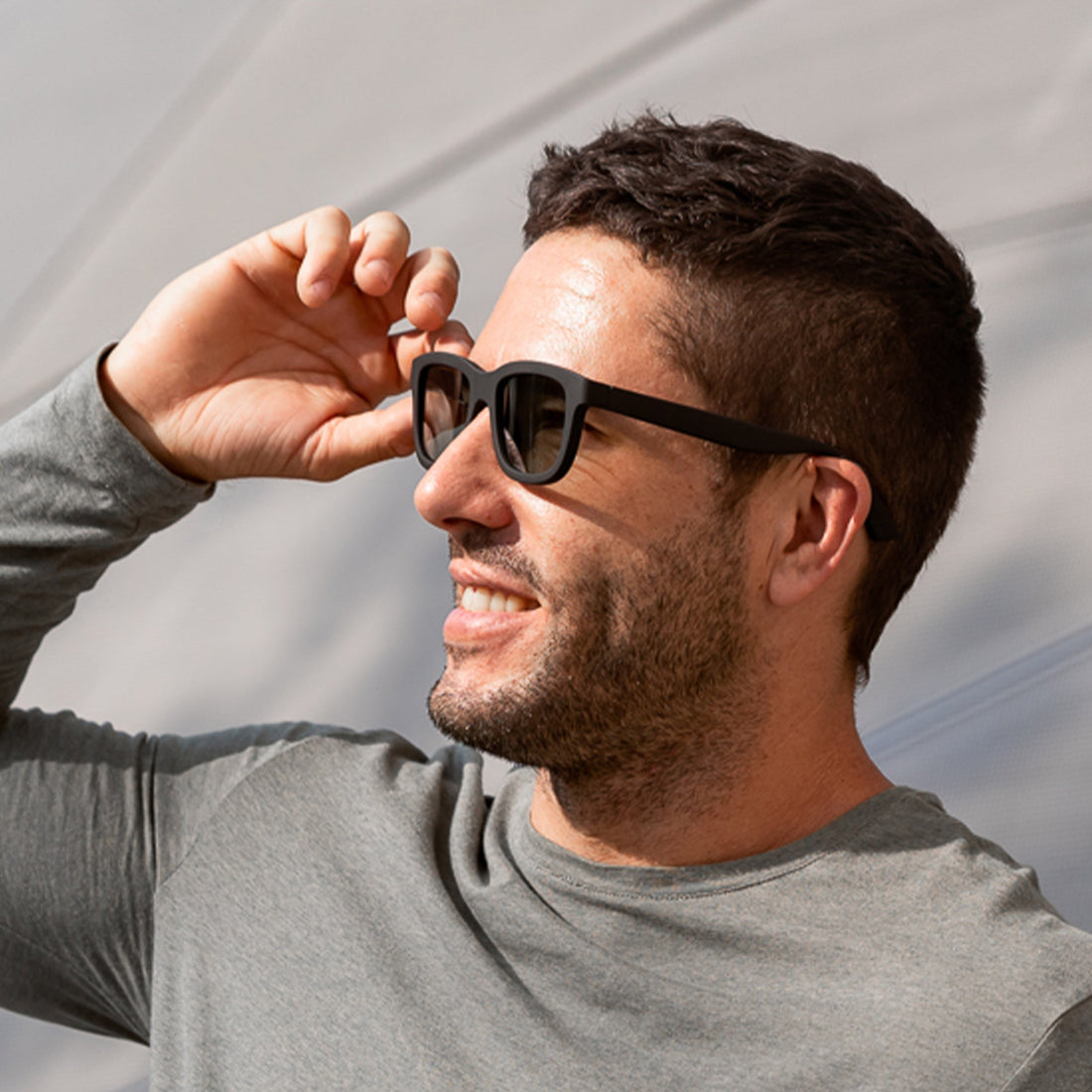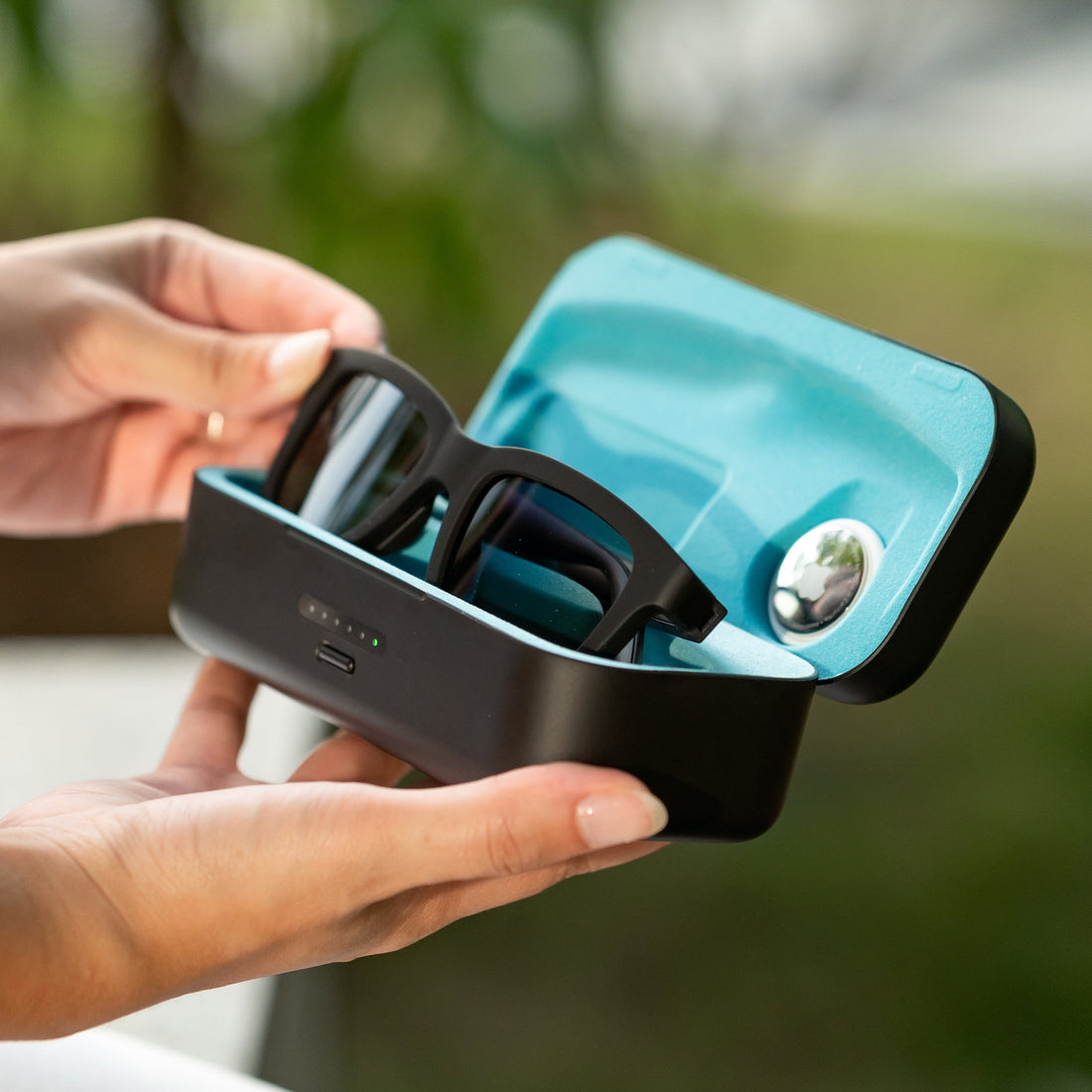 The Dusk 2 for 1 Bundle
40% off in bundle savings
or 4 interest-free payments of $90 with

or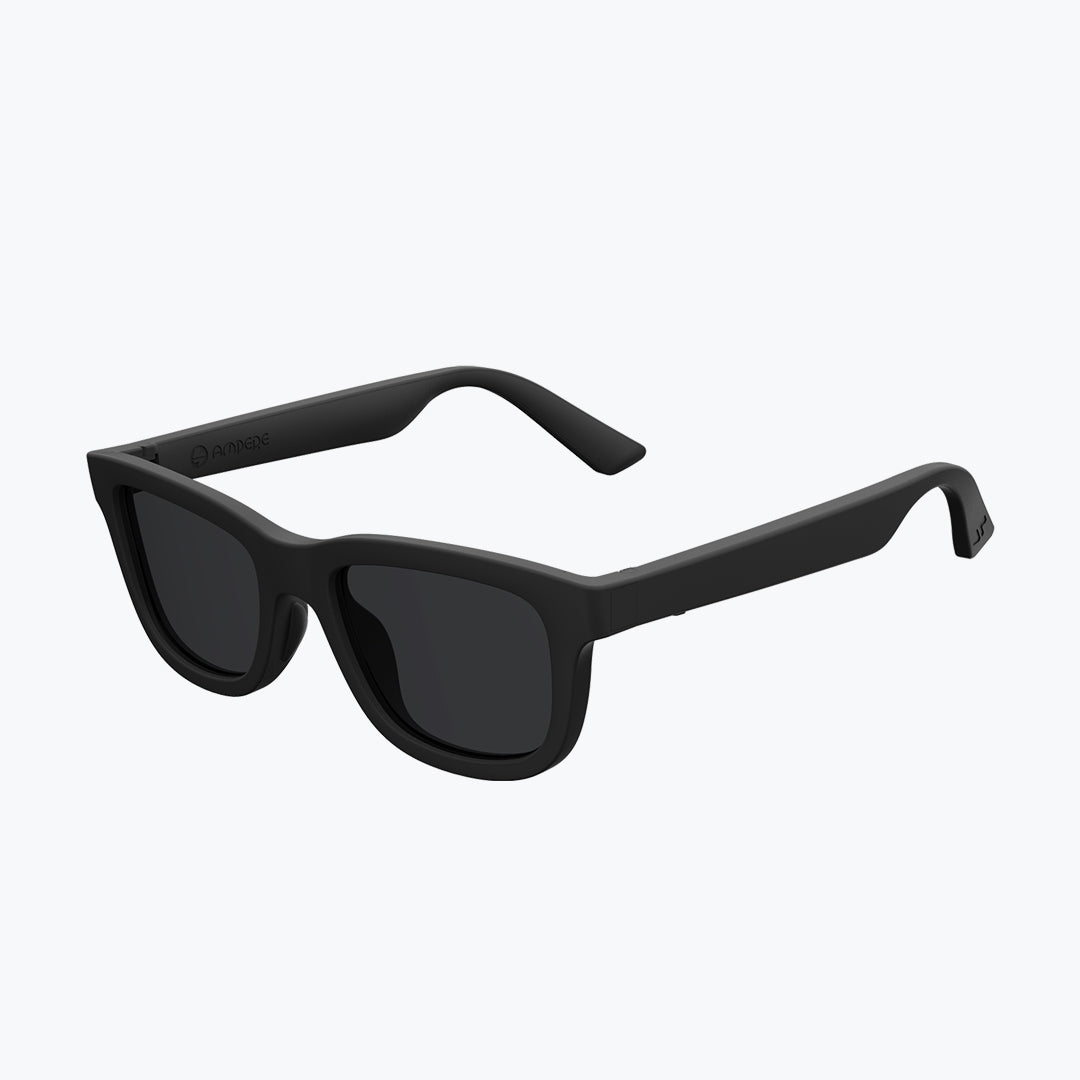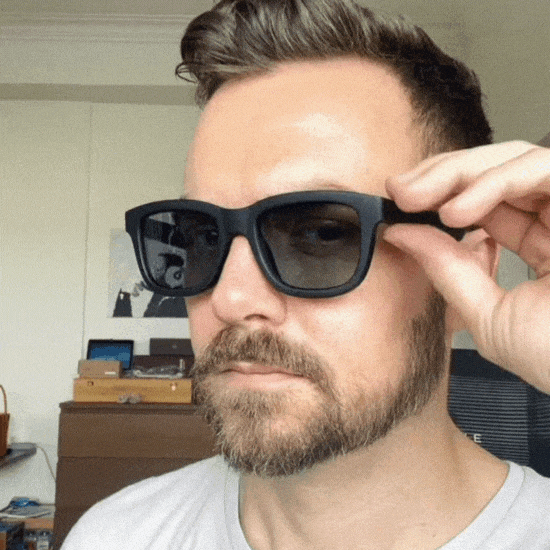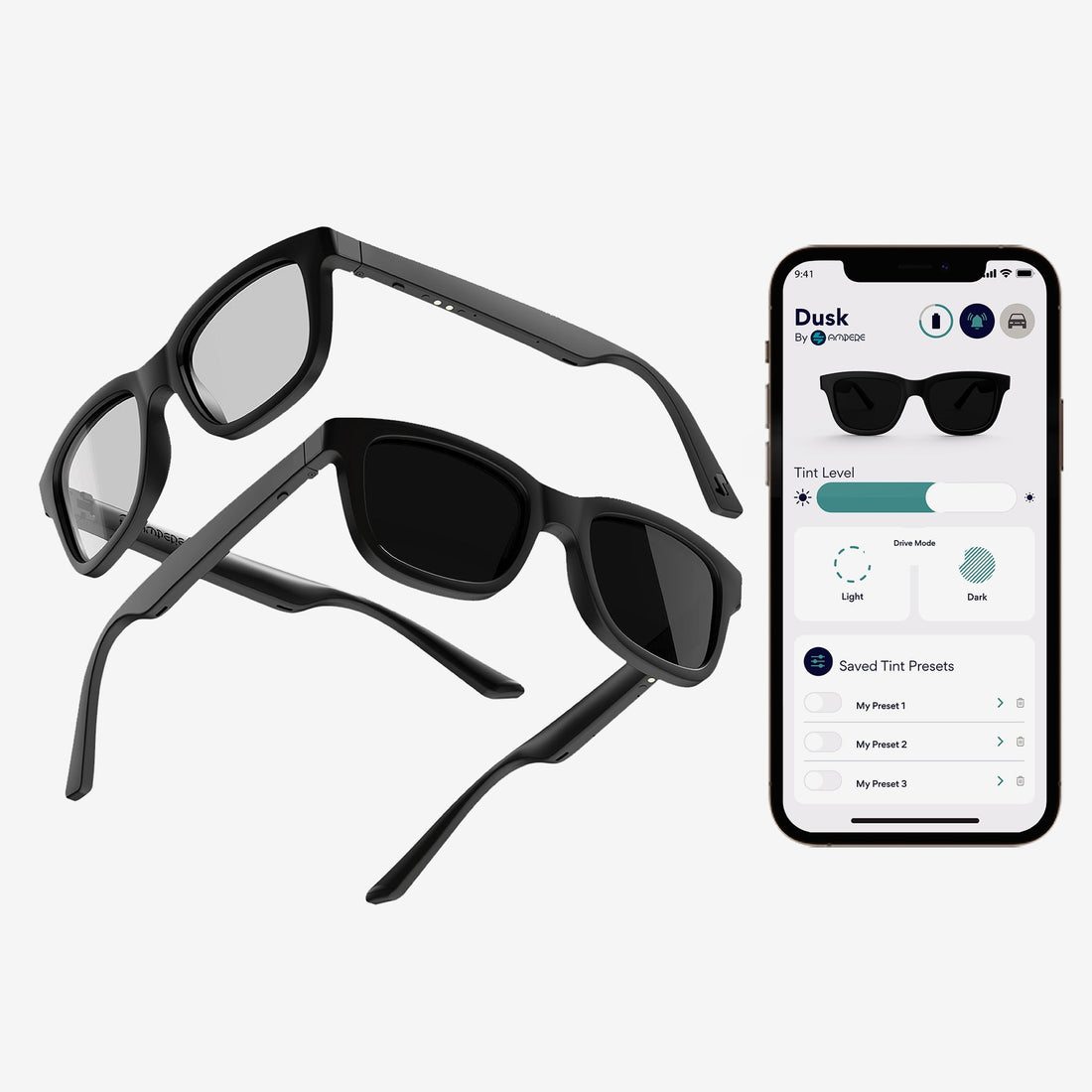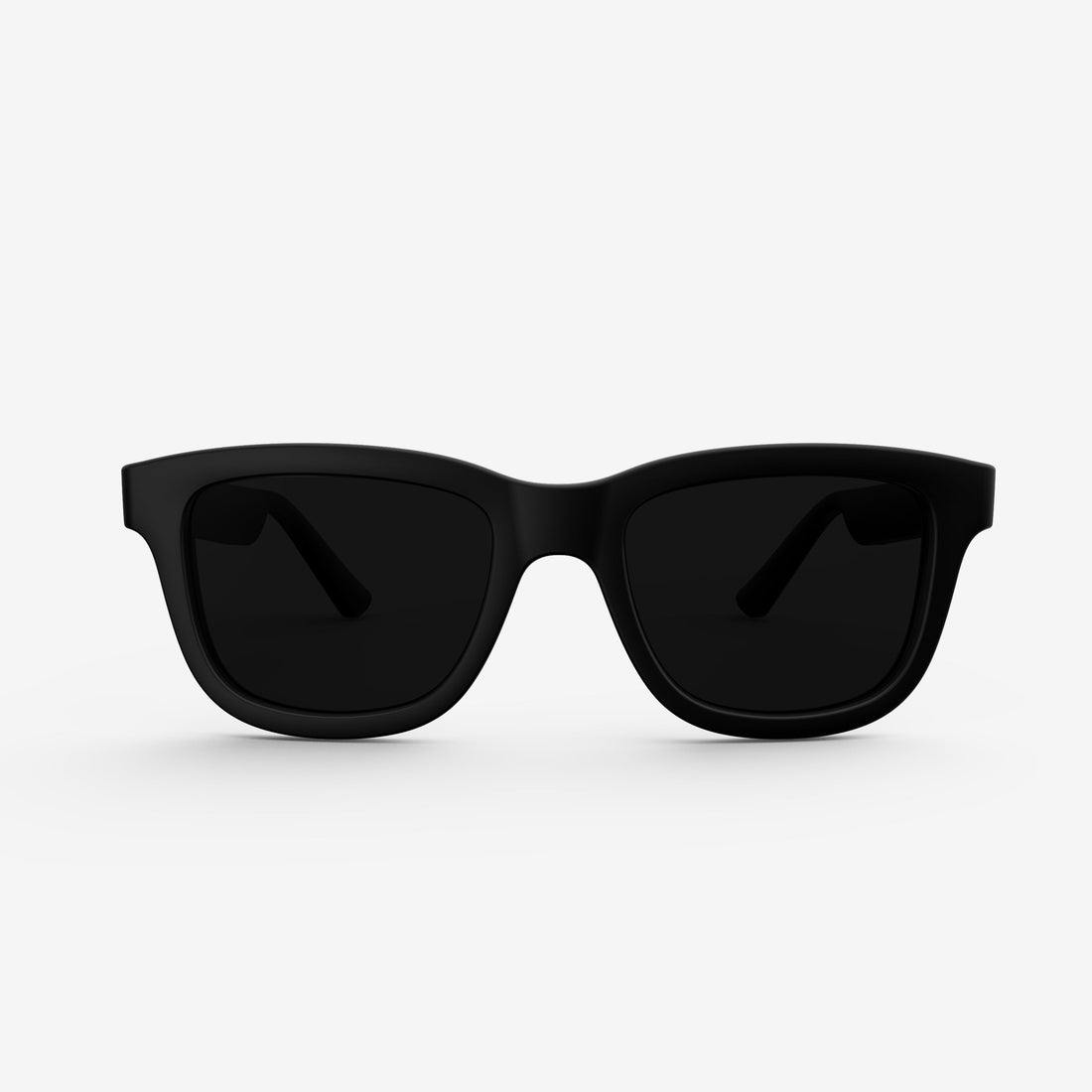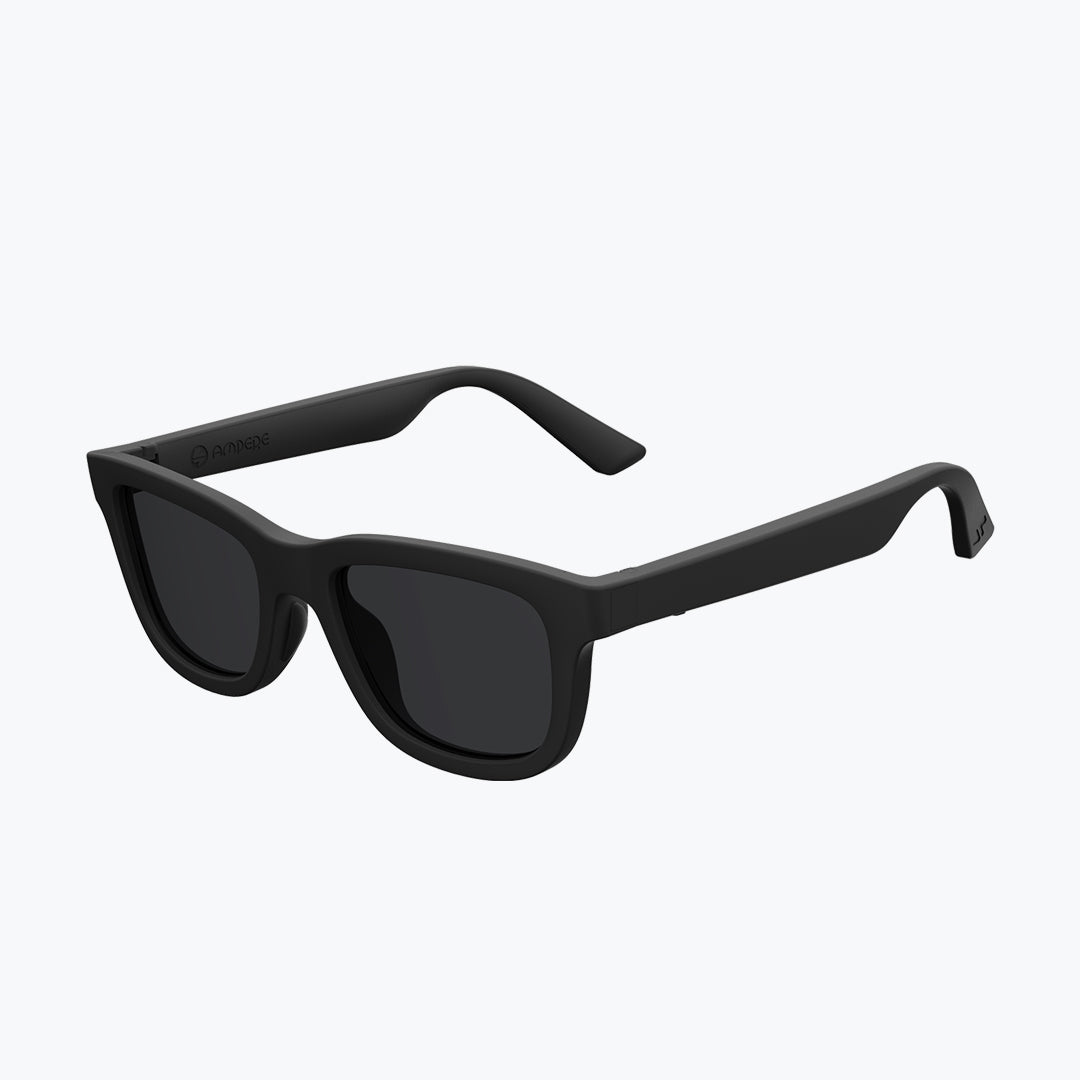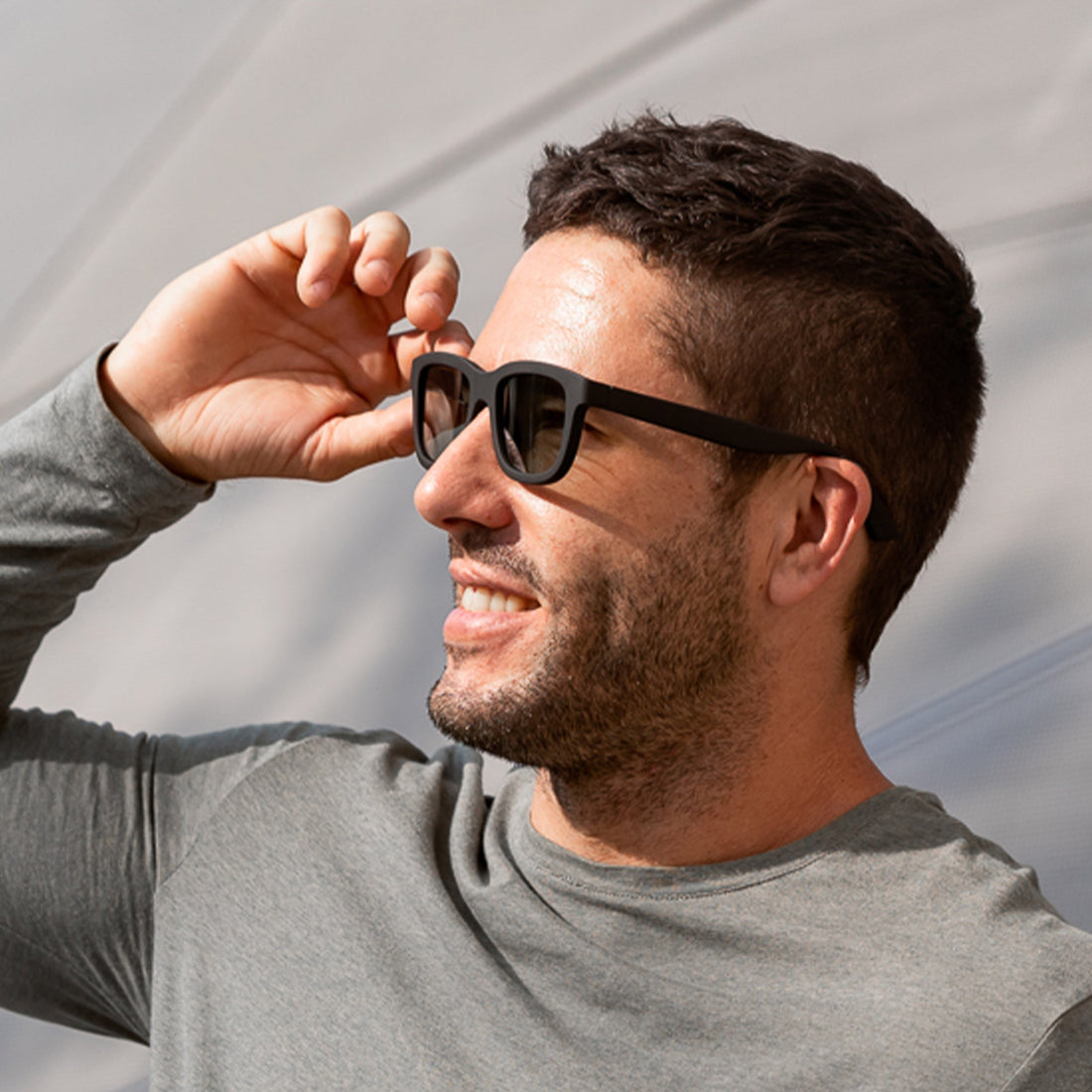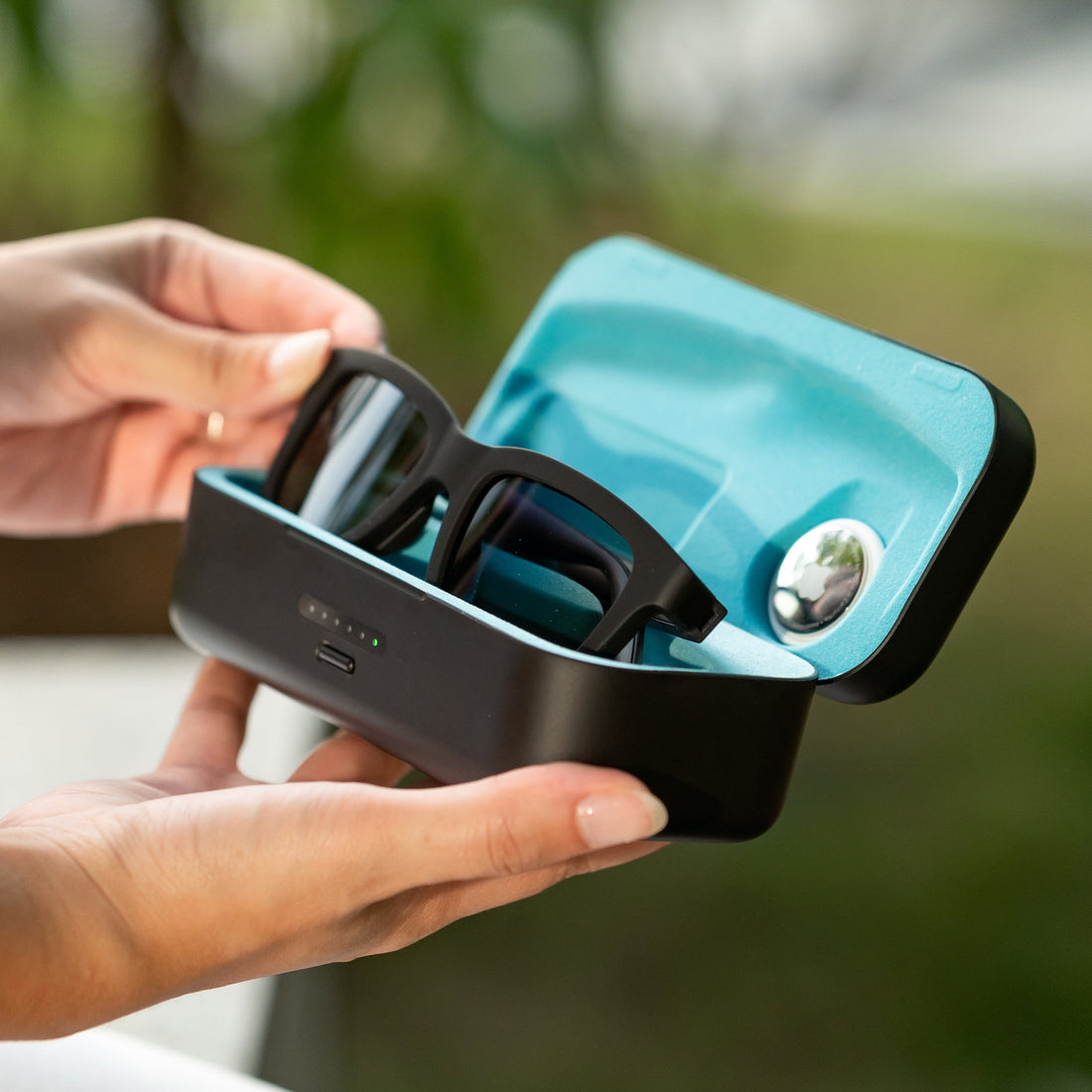 Dusk are the world's first pair of app-enabled tint changing smart sunglasses — you choose the tint when you want, instantly.
Electrochromic lenses

App-enabled

Open-ear audio

Integrated microphone

Voice-assistant ready

Polarized lenses

Classic Wayfarer-style

IPX4 Waterproof and Dustproof

Fast-charging

Built-in location finder

1-year Warranty
Set includes:
2x Dusk, App-enabled tint changing smart sunglasses with built-in audio — $598 value
BLACK FRIDAY SPECIAL: Save 35% when you buy the set. No further discount can be stacked on top.
Dusk Features:
Electrochromic lenses
App-enabled
Open-ear audio
Integrated microphone
Voice-assistant ready
Polarized lenses
IPX4 Waterproof and Dustproof
0.9 oz / 26 grams

Dusk Charging Case Features:
Built-in battery
Provides 40 hours of extended
listening time LED light indicator
A magnetic AirTag holder
Durable case
Wireless charging input
USB-C Input/Output
2,220 mAh battery capacity

Sidekick Features:
Discreet AirTag-dedicated pocket with clear window
Soft-lined front compartment designed for sunglasses
Spacious interior with stretchy mesh pockets to store all your tech and daily essentials
Soft-lined interior compartment for phone storage
Hidden RFID safety pocket on the back of the bag to keep passport or credit cards safe while traveling
Made from water-resistant materials
Weight ~280 g

6-in-1 Travel Cable Kit Features:
Slim travel case
Universal cable
6-in-1 adjustable cable tips
Mix-and-match the cable tips:
Lightning, USB-C, USB-A, Micro Pocket-friendly design
Made from Bamboo

This product is covered by our 1-year limited warranty.
2-piece premium bundle, just $399 ($598 in value) 
These are really good looking sunglasses
What's Included in the Set