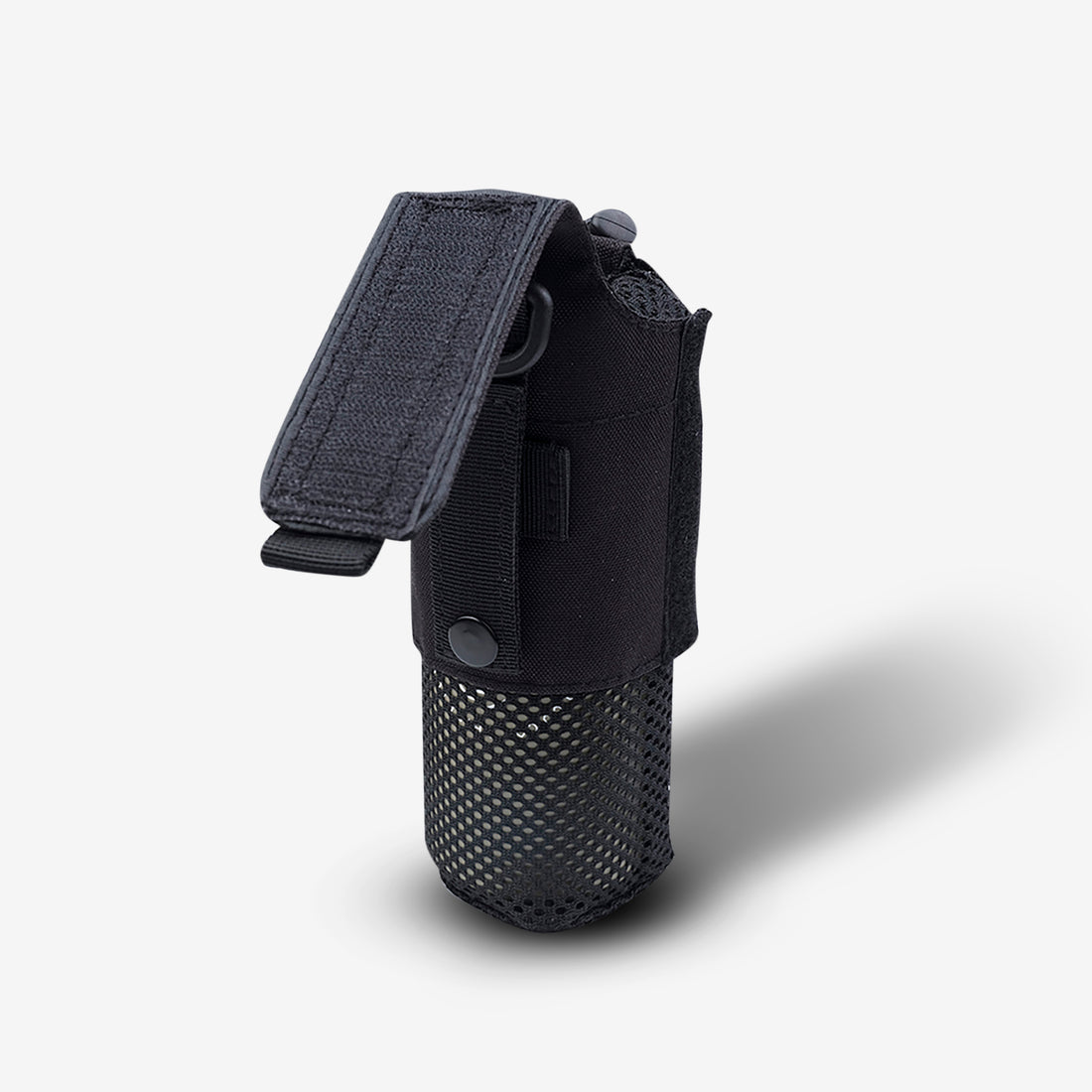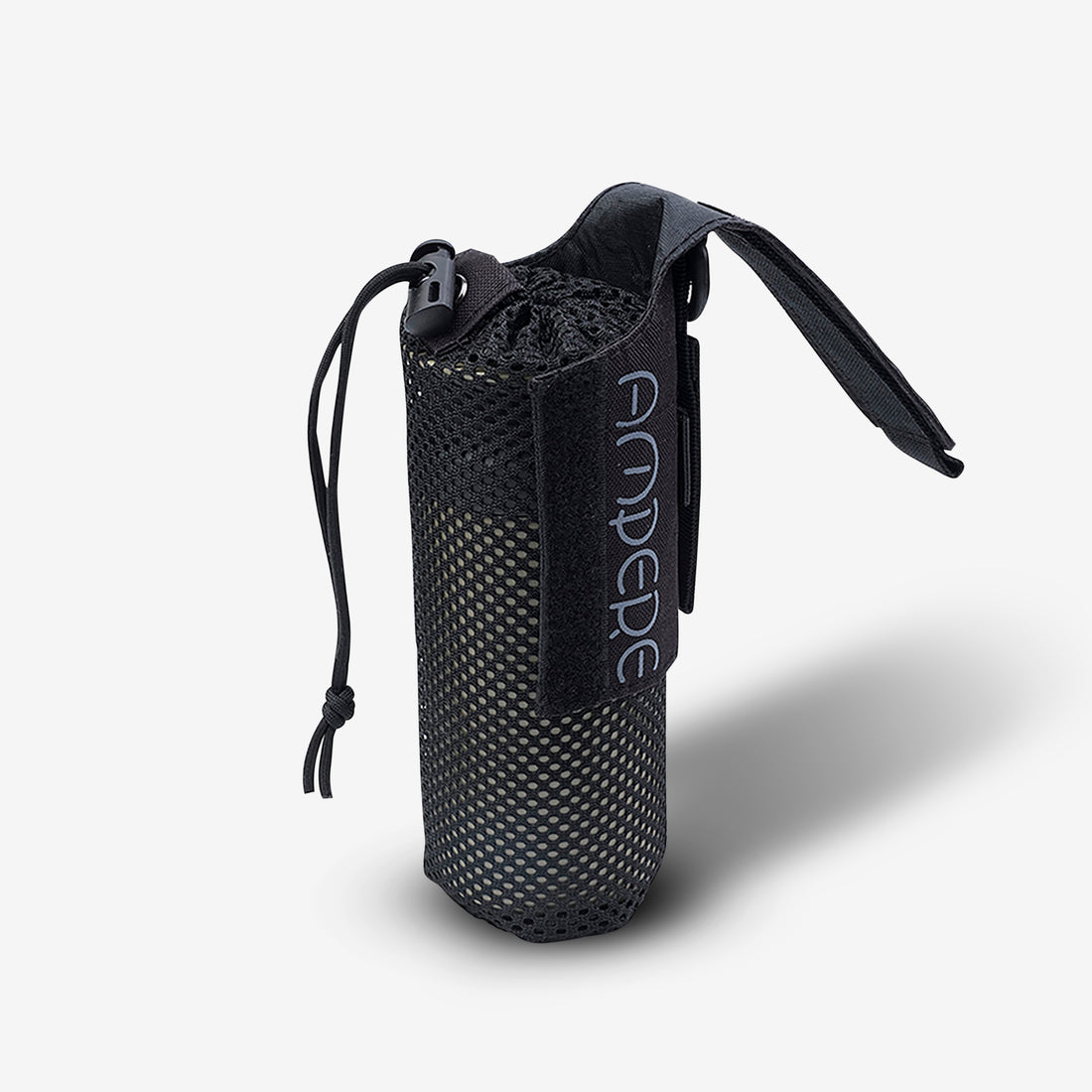 Water Bottle Holder
The perfect fit for your UV Water Bottle
or 4 interest-free payments of $2 with

or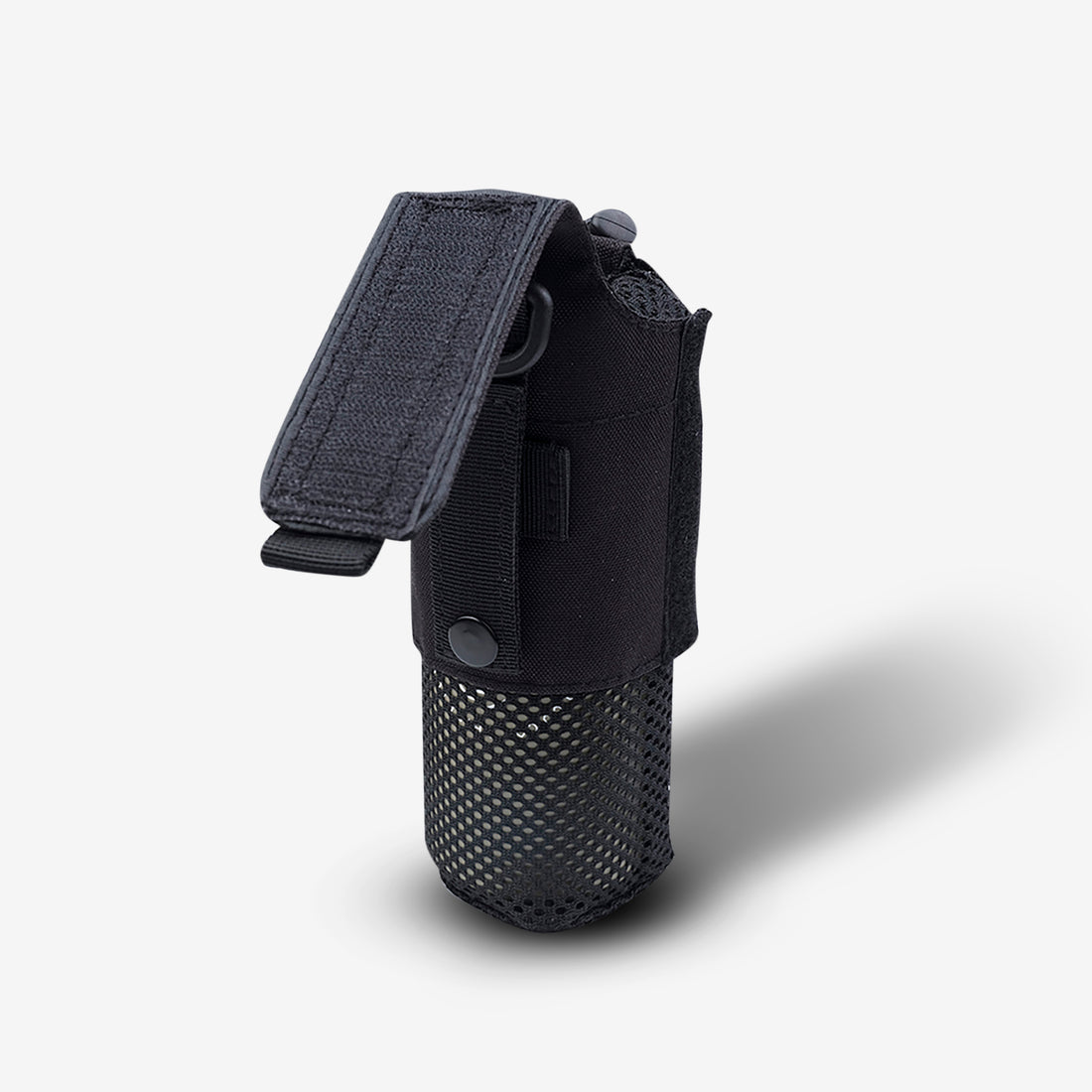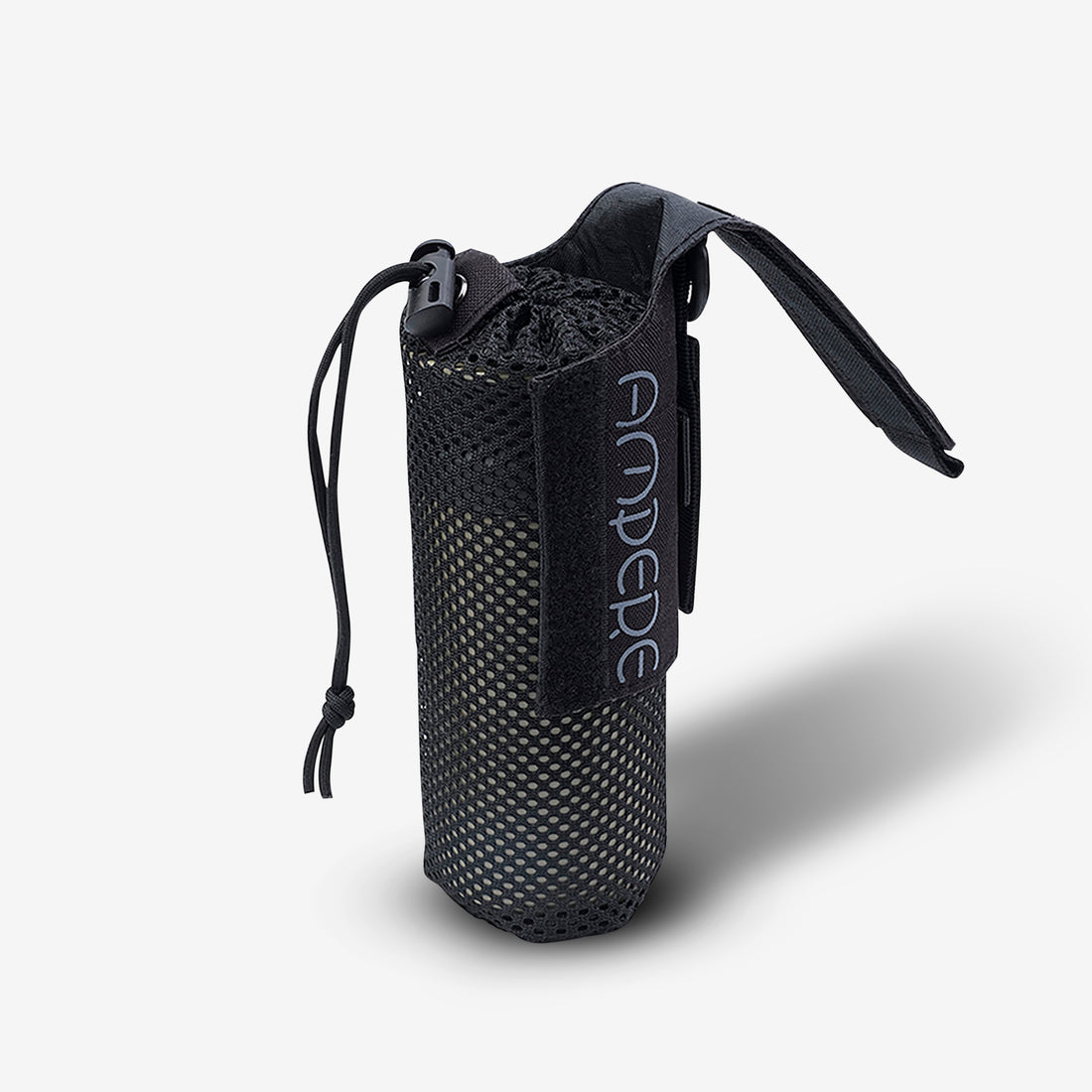 Never be without your water with our water bottle holder. It's the perfect size for the Ampere UV Self-Cleaning Water Bottle and the snap back the button let's you easily access the bottle whenever you need it. You can keep your bottle handy by hooking the intuitive inward-facing loop onto your Side Pocket fanny pack, belt loops, other bags, and other belongings. This means you'll never need to worry about it falling out while you're on the side of the mountain or riding your bike to the corner store. Comes in black.
My son like this…it is stylish, lightweight and a lot room to put all his stuff.
A great idea
A valuable solution for a known problem: walking around securely with our documents and digital companions. Several compartments: (1) keys and other stuff (2) Secure RFID cards (3) iPhone (4) and a big battery.
Very well crafted.
But one suggestion, the first pocket should be a little bigger, too small for day to day stuff. More 3 cm large and 1,5 cm high.
Useful 👍
Useful for many small things during trip or adventure and looks quality made material.
Wonderful
Quality materials, functional and makes your life easy everyday
Awesome fanny pack
Comes with a nice wireless charger. The waist size is adjustable with different size straps. There's enough pockets for my typical day. The only issue I have was the water bottle accessory didn't work as well as I was hoping.
Good holder
It easily fit the water bottle, has a belt loop with a bottom to easily unsnap to release, and it collapses and seals with a Velcro top doe easy storage.
More spacious
This is such an amazing product, it even deserved an upgrade. It holds plenty, has a couple extra pockets and wireless charging YOU CAN'T GO WRONG! (If the full circle power bank is also bought)
Loaded for Bear!
I have a tendency to run short on pockets for all my gadgets these days and pandemic supply of hand-santitizers and masks. The Side Pocket is working out for me wonderfully. The ability to top-up my phone while on the move is great. I never get caught short running out of juice. I have even used my Side-Pocket to charge up other gadgets. I have not used the water bottle holder yet, but keep it stored in the bottom of the pocket just in case. My minimalist wallet is stored nicely in the RF protected pocket. My AirPods Pros fit securely in the small interior pocket. I keep the included light stick clipped to the key hook; keeps me from using my phone as a flashlight. I would recommend this to others.