Introducing Dusk Sport
The ultimate sports sunglasses with game-changing tint-adjustable lenses and premium audio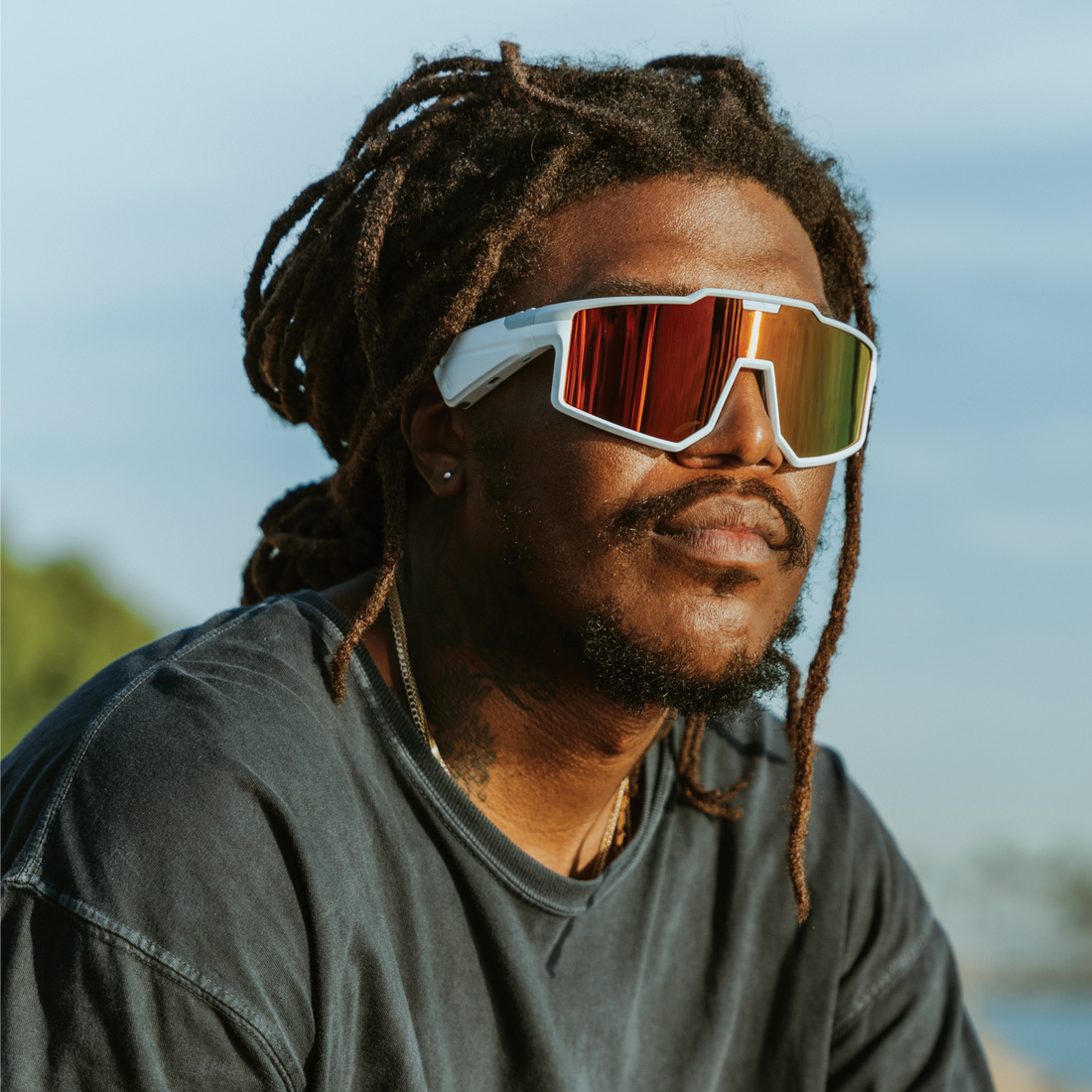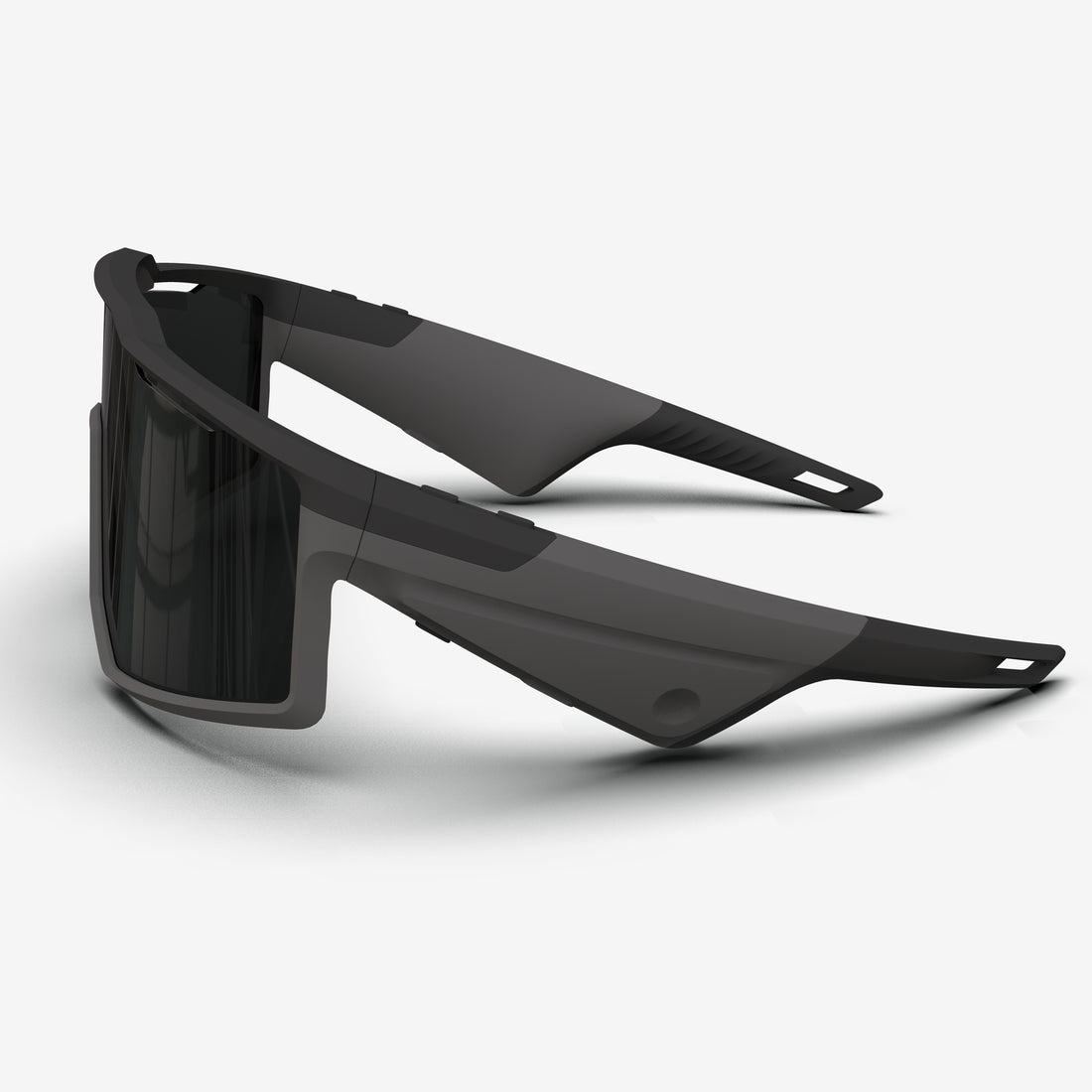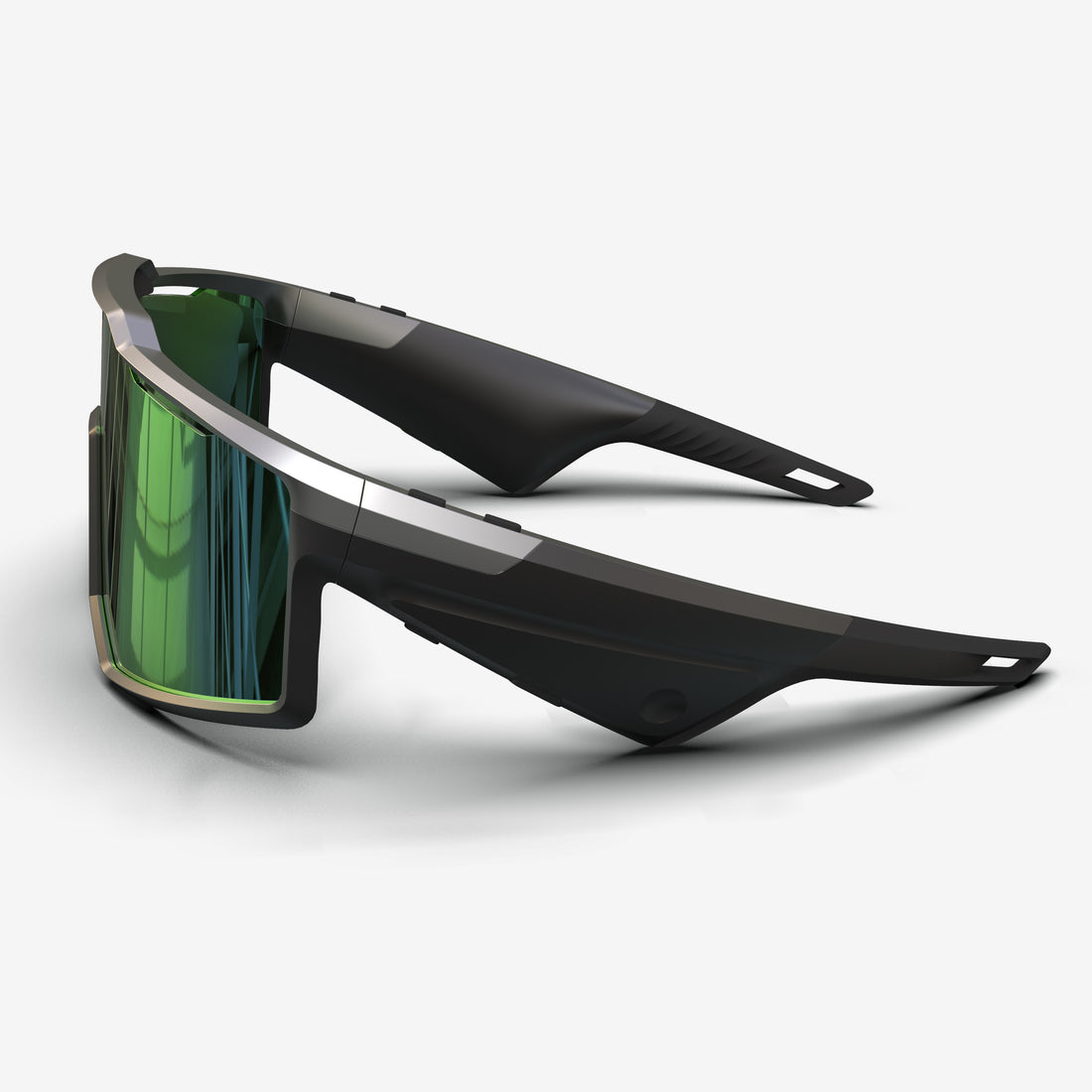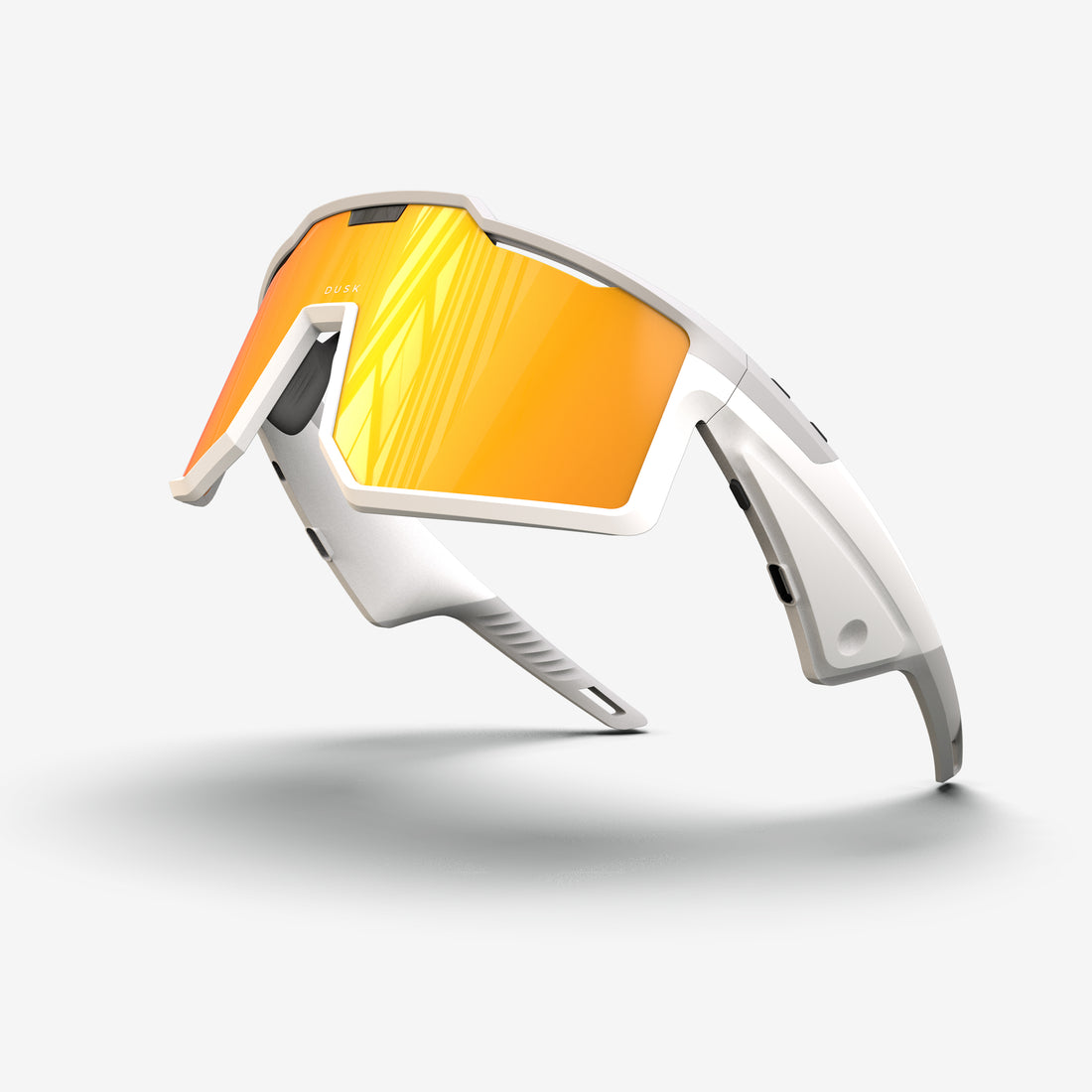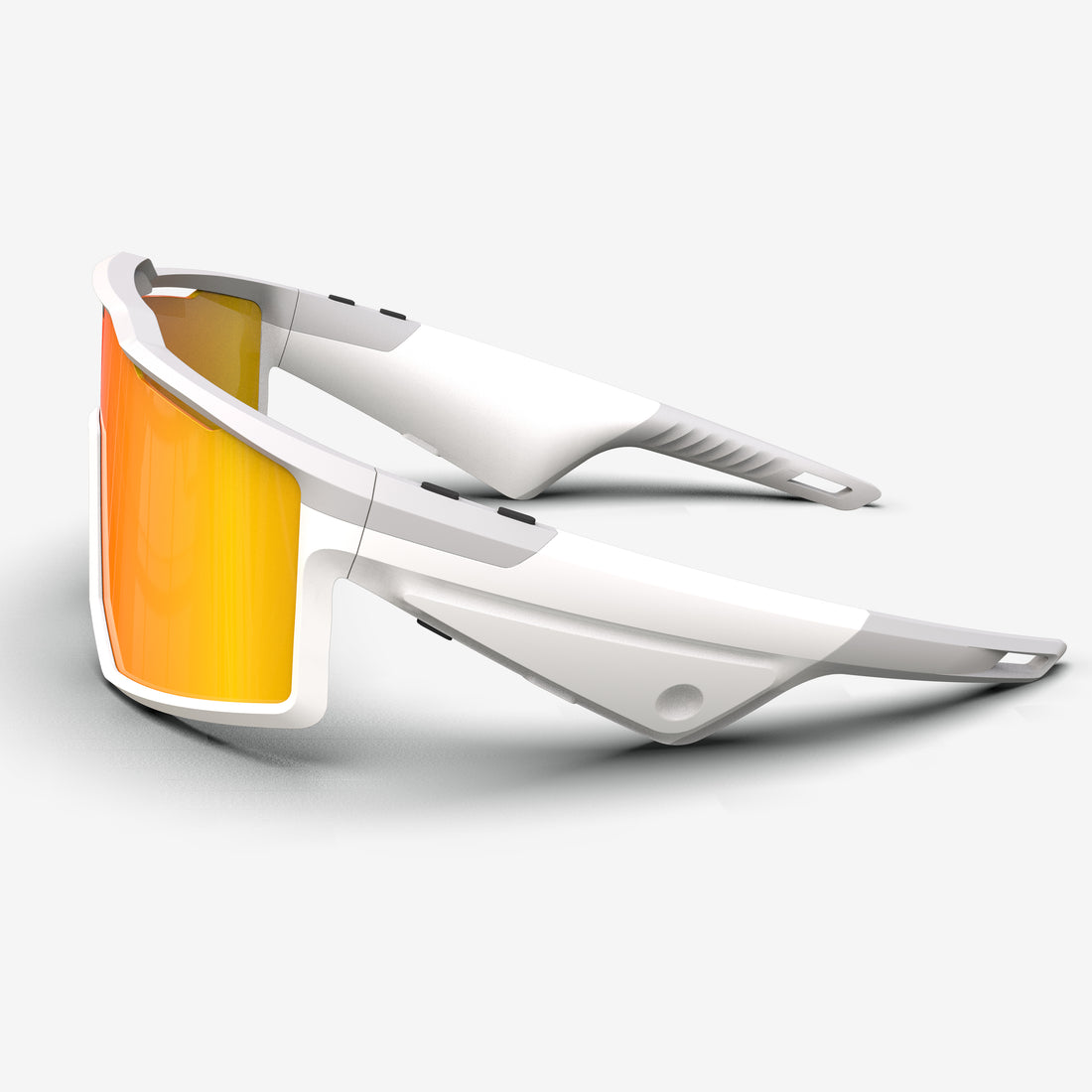 Dusk Sport
App-enabled tint-changing sports sunglasses with premium audio
or 4 interest-free payments of $75 with

or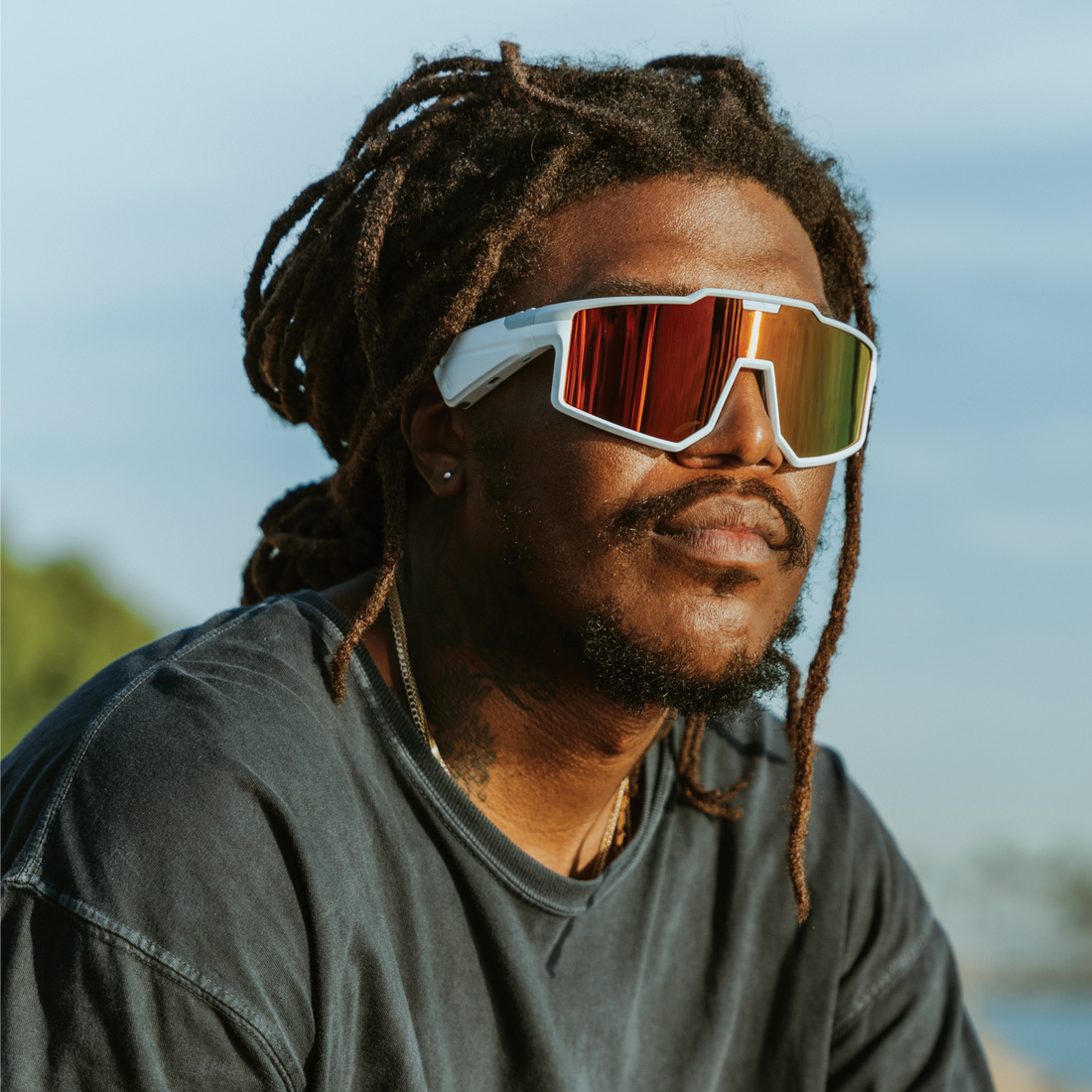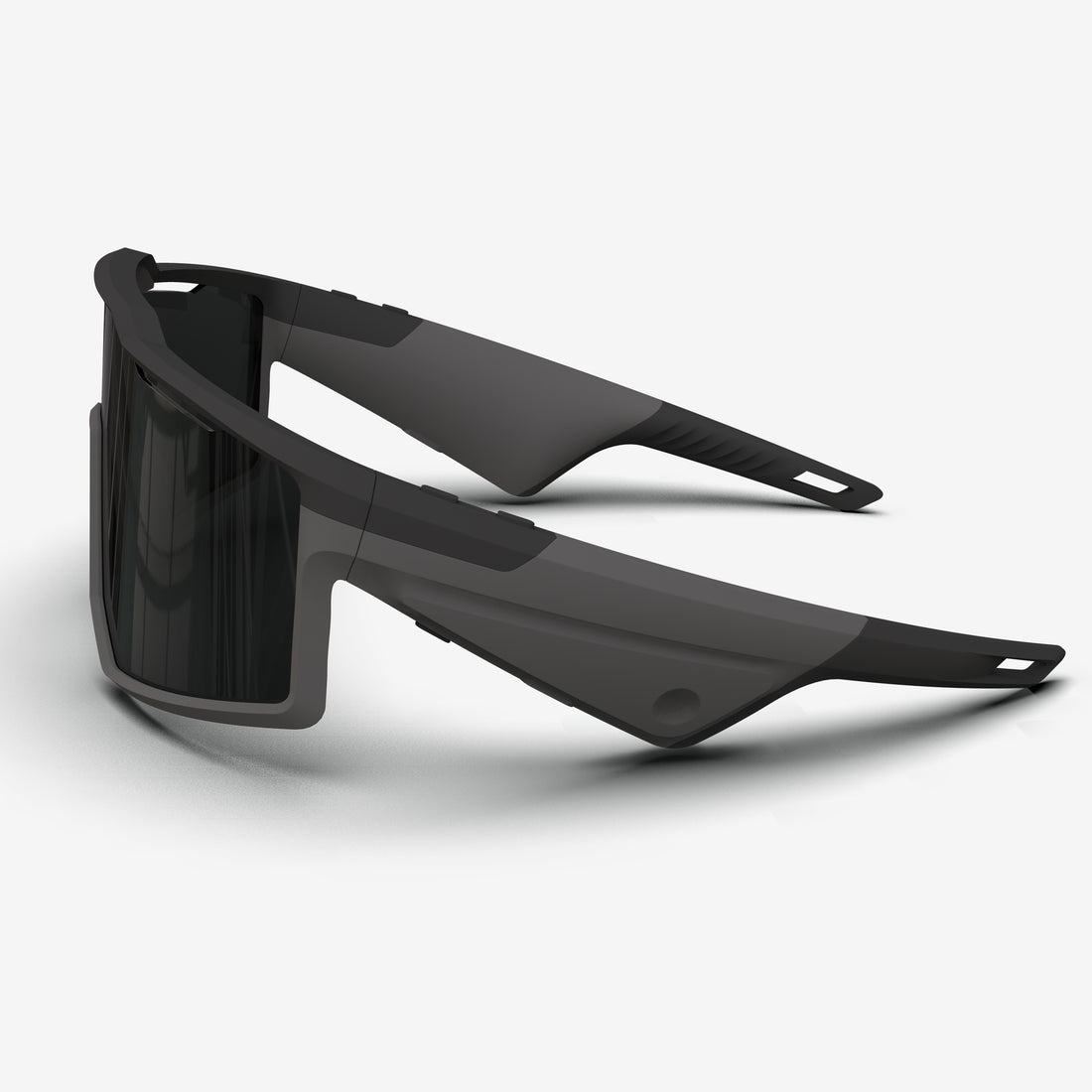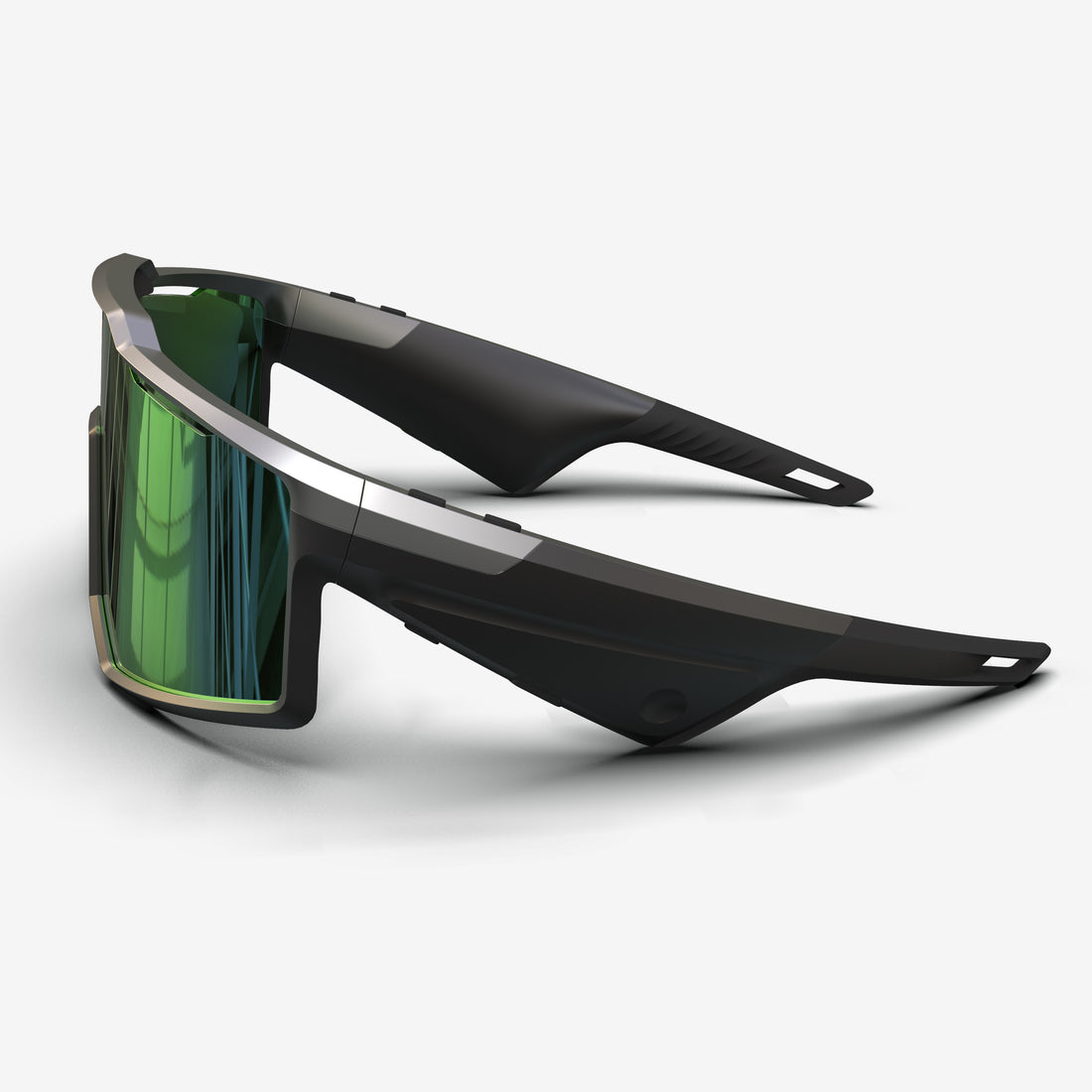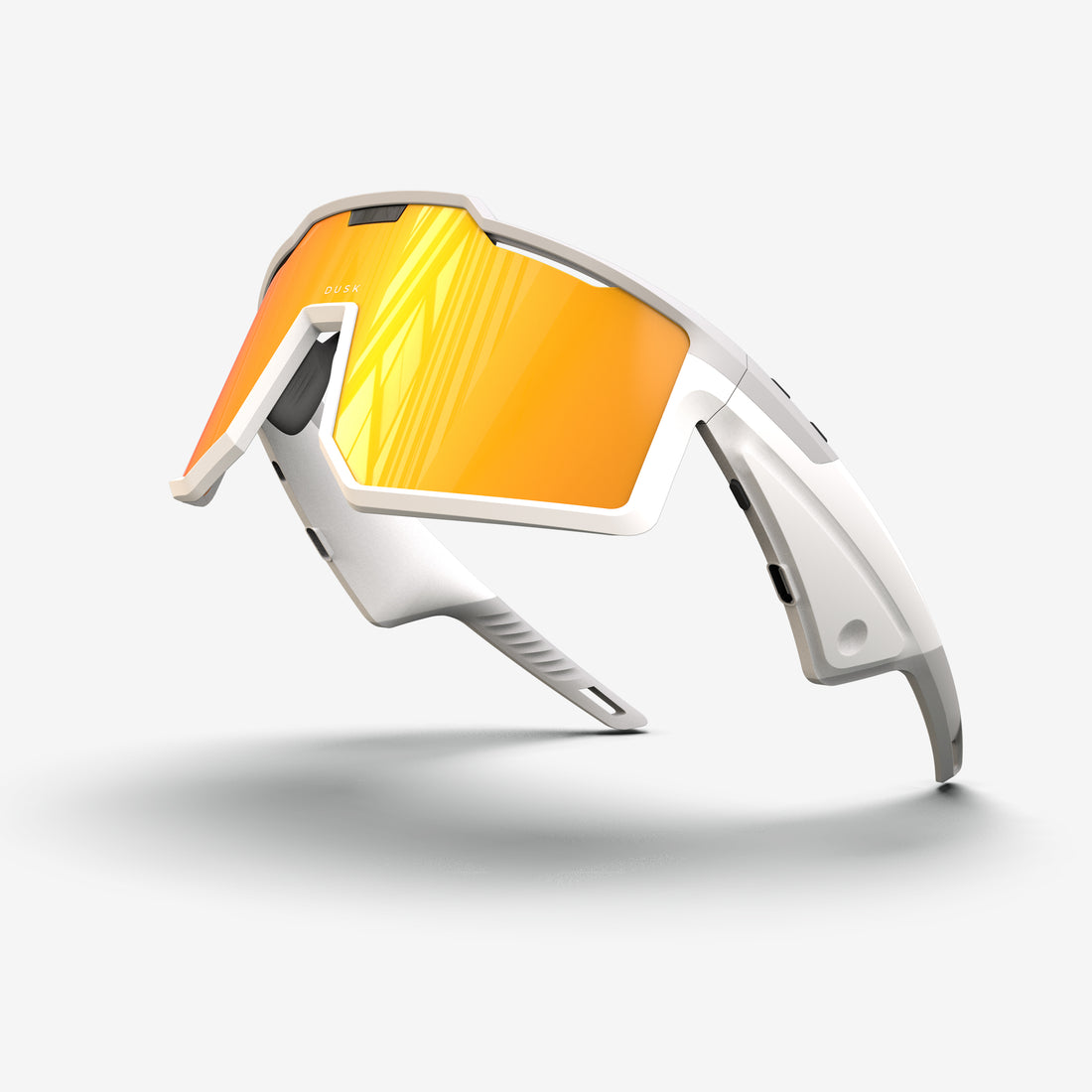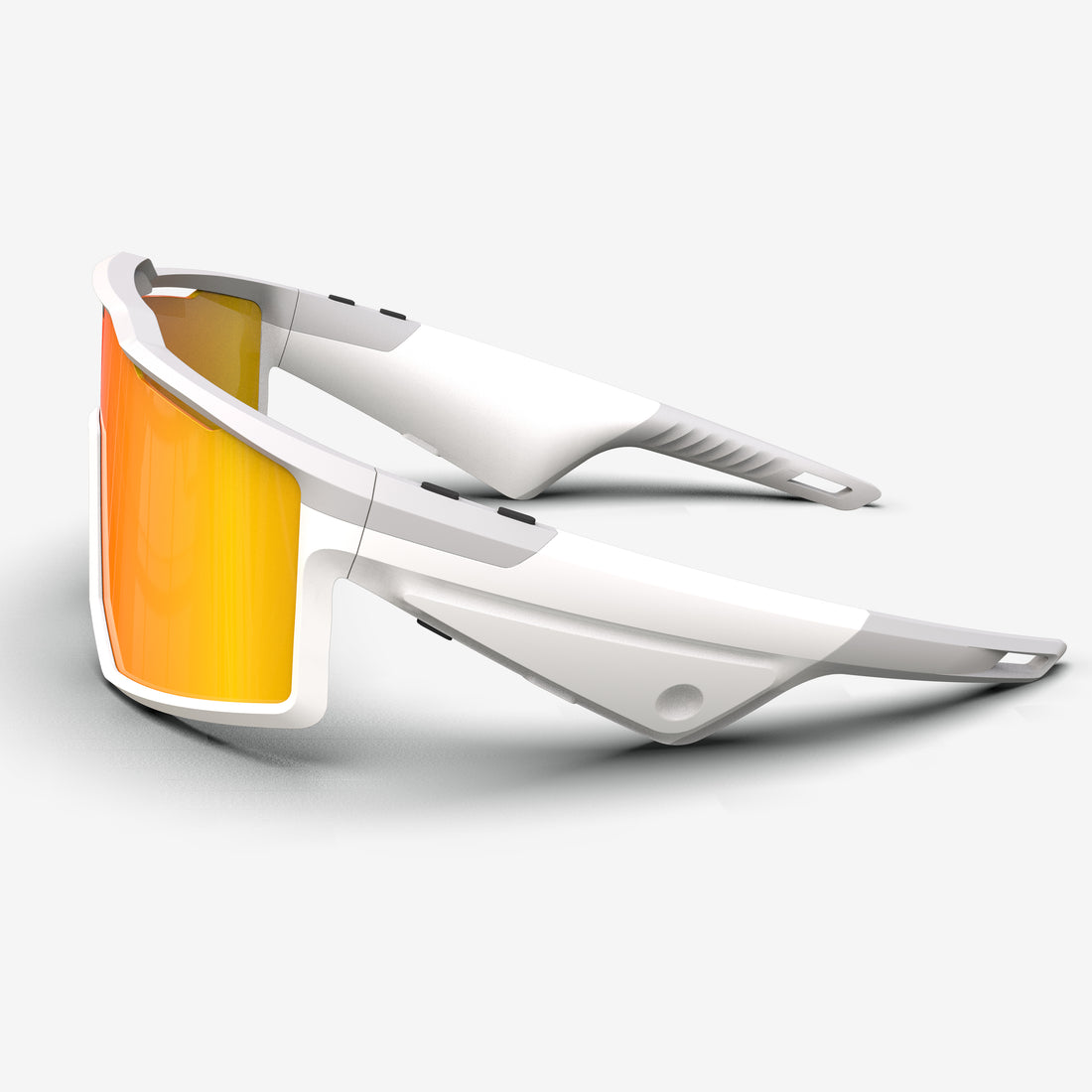 The ultimate sports sunglasses designed with game-changing tint-adjustable lenses and built-in premium audio. Control the tint directly on the frame, on the app, or set up automatic tint adjustment with InstaOptic™. The Ampere app unlocks additional features, like Huddle Mode™, which allows Dusk Sport users to quickly communicate with each other through the frames.

Electrochromic lenses

App-enabled

InstaOptic™ automatic tint adjustment

Premium audio 

Integrated microphones 

Voice-assistant ready

Noise-reduction technology 

Huddle Mode™ 

Polarized lenses

IPX4 Waterproof and Dustproof


Fast-charging

Built-in location finder

1-year Warranty
Battery
110 mAh battery capacity
Battery life: 7 days of paired tint adjustment, 4 hours of listening
Battery charging time: Charge 80% in 15 minutes, 100% in 45 minutes
Battery charging method: Custom pogo pin cable or the Dusk wireless charging case
Other Technical

Bluetooth 5.0 compatible
2x speakers with 20-20,000Hz frequency
2x MEMS digital microphone
LED charging and pairing indicators
2m braided USB-C to Pogo Pin power cable
Materials

Frames: TR-90 nylon with IPX4 water-resistant rating
Lenses: Shatter and scratch-resistant polarized TAC,
Carrying case: Soft neoprene
Dimensions and Weight
166mm x 141mm x 18mm (arm length, temple-to-temple width, frame height)
0.9 oz / 26 grams
Free US and international shipping on orders over $69, and our 30 days money-back guarantee.
This product is covered by our 1-year limited warranty.
WINNERS OF
Tint-changing, game-changing
State-of-the-art electrochromic lenses let you adjust the tint level instantly. Choose between dark or light, or anywhere in between.
Instant Tint-adjustment
Control the tint directly on the frame
Did the clouds just set in on your ride? No problem. Control the tint of your lenses instantly with a press of a button on the frame.
App-enabled
Unlock more tint control options on the Ampere App
Discretely listen to music, podcasts or take calls using the built in directional speakers. You can even enter HuddleMode to communicate with your teammates over short range. You can even summon your audio assistant!
InstaOptic™
Stay hands-free and let the sunglasses do it for you
Set up automatic tint adjustment with InstaOptic™. A built-in light sensor changes the tint so you can keep yours hands free. The new patent-pending technology allows you to customize the transition speed, tint range, and light sensitivity.
Built-in Speakers and Microphones
Workout safely with nothing in or on your ears
Say goodbye to headphones with Dusk Sport. Designed with speakers in each temple, Dusk Sport let's you listen to music and take calls without sacrificing awareness of your surroundings.
Premium Sound
That beast mode playlist never sounded so good
22 mm speaker drivers and premium components combined with expertly designed sound chambers deliver crisp, clear high notes and deep rich bass. So you can immerse yourself in your favorite songs.
Noice-reducing Technology
Never struggle to hear or be heard
Noise reduction technology and multiple microphones allow you to take calls anywhere, so you'll never struggle to hear or be heard.
HuddleMode™
Communicate quickly with your workout buddies
If you and your friends are all wearing Dusk Sport, the sunglasses act as a pair of wearable walkie-talkies. Simply sync them together on the Ampere app and press all three audio control buttons at once to talk to your friends on the same channel.
IPX5 Water and Dust proof
Ready for action? So are Dusk Sport
Dusk Sport are ready to join you on the court, the road, or the slopes. Not only are the frames super lightweight with wraparound glare protection, they're also waterproof, dustproof and shatter resistant — should you take a tumble!
More than enough power to last you from dawn to...dusk.
6 Hours
hours of listening time with one charge.
40 hours
hours of total listening time with the case.
30 days
days of tint control with one charge.
Additional Features
Ultra-lightweight
Dusk Sport weighs less than 28 grams, so you're guaranteed all-day comfort.
Polarized lenses
See things a little more clearly with Dusk Sport's polarized lenses. They block 100% of UVA and UVB rays too.
Built-in alarm
Misplaced your pair of Dusk Sport at home? Set off an alarm via the Ampere app to help track them down.
Ampere Dusk Sport Smart Sunglasses Merge Sporty Style with High Tech
My search continues
Stil no one wants to invest in making sport glasses with cheater lenses for the old timers that want to read bike computers