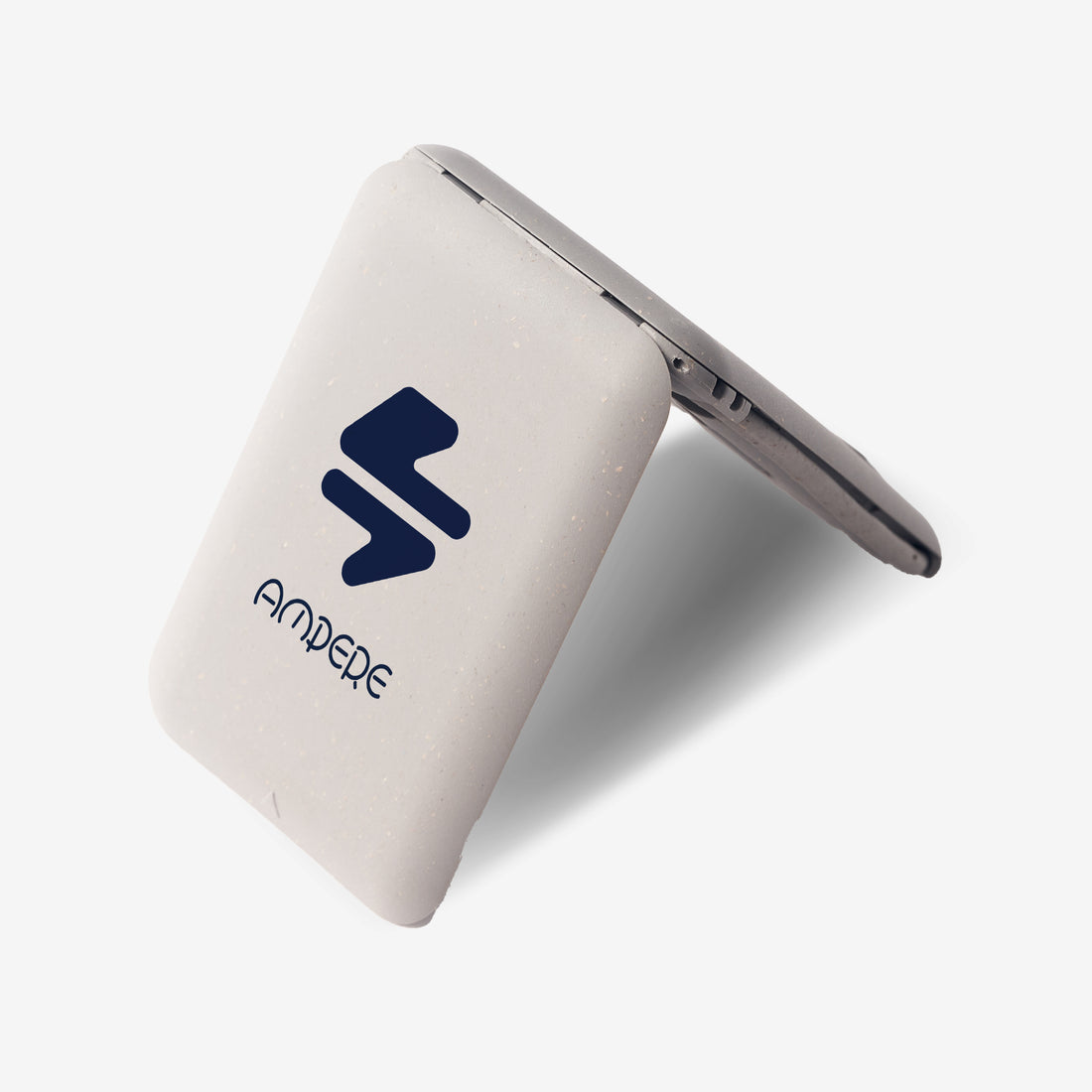 6-in-1 Travel Cable Kit
Made from Bamboo, Biodegradable
or 4 interest-free payments of $2 with

or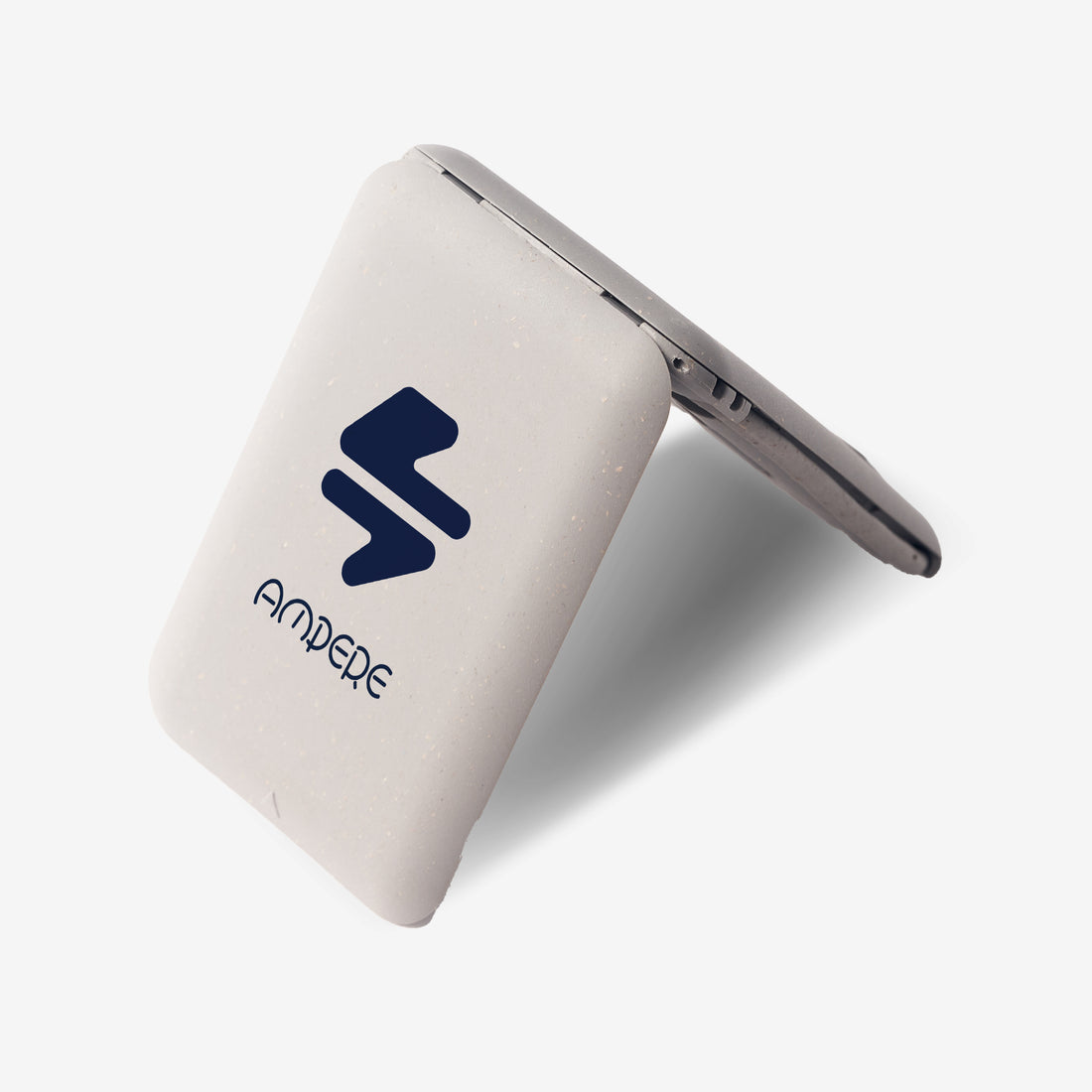 Never scramble to find the perfect cable for your tech. This eco-friendly, pocket-sized kit has everything you need for smooth charging.
Fits all your emergency cables in one place
Travel-friendly design and takes up minimal space 
Kit includes: C-C Cable, Lightning Tip, USB-A Tip, Micro USB Tip, Sim Card Pin, and Sim Card Holder 
Made from bamboo and straw
Made to be biodegradable
Basics
Shell made from 100% bamboo


Cables and tips made from straw


6 cables in 1: C-C Cable, Lightning Tip, USB-A Tip, Micro USB Tip


Sim Card Tool, and Sim Card Holder


Free US and international shipping on orders over $69, and our 30 days money-back guarantee.
MULTI-FUNCTIONAL
Make Any Cable You Need
With a base C-C cable and three tips — you can create up to 6 cable variations for any charging situation.
BIODEGRADABLE
Eco-friendly Tech Made from Bamboo and Straw
This mini kit is made from a sustainable plastic alternative and because its plant-based it's biodegradable.
COMPACT
Pocket-friendly Size
The kit is no bigger than a credit card and it's also super slim, which means it can be carried anywhere and everywhere.
Handy space-saver
This is a great set. It is so small, it's easy to always have in my computer bag or whatever bag/backpack I'm taking with me. I've used the tips on other cables, too - so if you have a longer C cable that needs a lightning end, this can be used (at least in some cases). Some said they wish the case would open fully - if it did that it couldn't double as a phone stand which is part of its design. This is a super handy, versatile cable system that I highly recommend.
Get One ASAP
Perfect for travel and everyday use. Slim profile and practically guaranteed to save you at some point. Ampere makes good stuff and this is no exception.
PERFECT FOR TRAVEL!!!
Wow!!! What a great gift from Ampere!!! I love it and use it all the time when I travel. THANK YOU SO MUCH!!!
Great little travel kit
I'm on a trip and tossed this kit in my suitcase. It works perfectly for charging devices on a trip and takes up no space at all. I'm using it to charge both an IPhone and an IPad. I'm hoping to buy several as stocking stuffers for Christmas.
Really handy!
This little kit has come in to save me a lot of problems twice already since receiving it. Fits in a pocket, purse or anywhere you can grab it in a hurry to make a connection pretty much anywhere.
Very handy!
Nice, small size. Works great. Only wish is for either another cable, or a longer one, maybe double the current length. You could make another loop around the current box. I love the adapters!
Very convenient tool set, especially when travelling ligth
It is great to have this very versatile cable set that works we pretty much all my gadgets. It is especially great for kick trips when you want to travel super light. It fits in the pocket and replaced well the traditional cables bag.
Travel size
It's great for traveling..Fits anywhere!
Slim Solution!
This kit is perfect to keep in a bag or backpack. It may not contain long cords, but it will ensure that you will be able to charge anything you have as long as you have a charging block. You will never find yourself at a hotel without the wrong cord.
All in one charging kit = Awesomeness
I travel a lot and this device has been awesome to carry and utilizing. Fits in my briefcase. My co-workers have asked a couple of times where I got it. I am proud to say, AMPERE.com