A Great AirPower
Alternative

2019 CES Best
Mobile Accessory

A Tough Product
to Turn Down

A Hot Stuff
Gadget
2 x 10W coils
1 x Apple Watch charger
FaceTime,
video playback stand
Patent-pending
hinge for three positions
Type-C PD input
(use your new MacBook charger)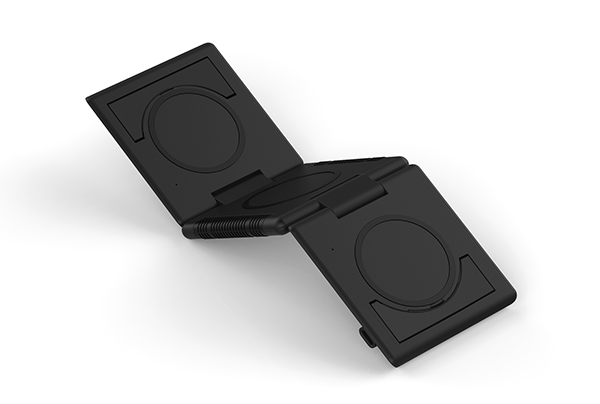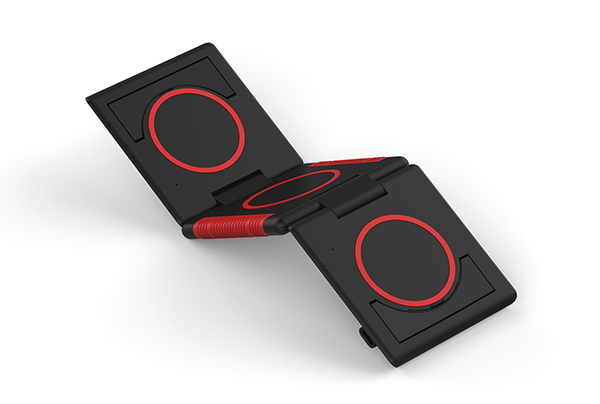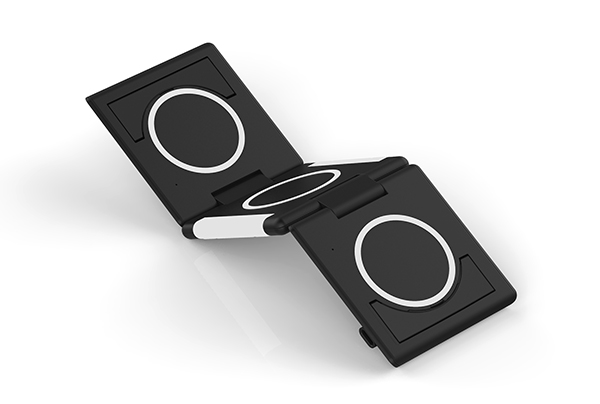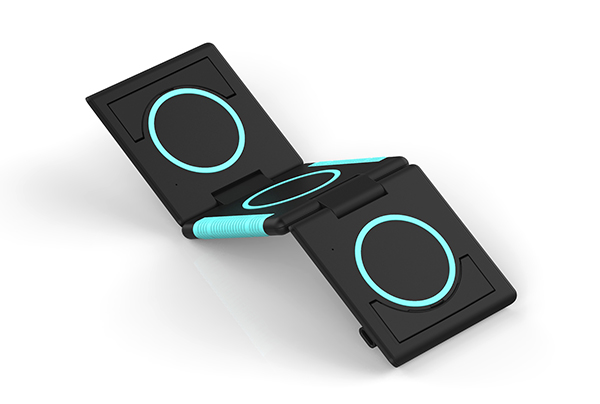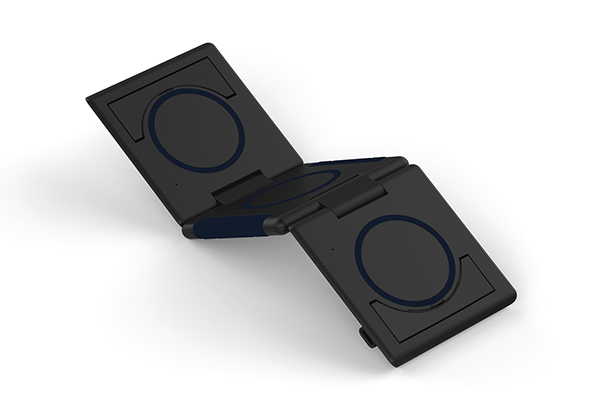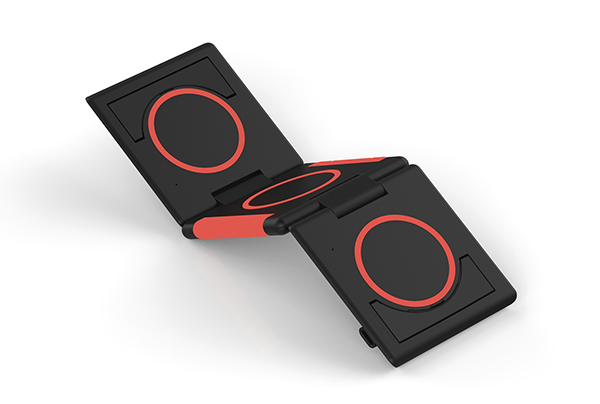 Apple
Samsung &
Qi Compatible
Compatible with
Apple Watch
Series 1, 2, 3, 4 & 5
Stacks & fits into
2" travel case
INPUT
USB-C PD — Compatible with any Type-C USB-C PD adapter. Use with 60W for max speed for using all three panels at 10W.
OUTPUT
10W + 10W wireless charging coils, 1 x Apple Watch magnetic charger
ADAPTERS
30W and 60W USB-C PD Adapters available in US plug type (Type-A) only. For international customers, the World Plug Set includes a UK, EU and AU plug adapters.
BATTERIES
No batteries built-in. Unravel requires a wall outlet or PD power bank for use
COMPATIBILITY
Wireless panels work with all Qi-enabled devices, AirPods Pro and AirPods with Wireless Charging Case. Apple Watch panel works with Series 5, 4, 3, 2, & 1 (Ceramic, Titanium, Steel, Sport and Nike versions)
DIMENSIONS
88 mm x 88 mm x 30 mm (stacked), 270 mm x 88 mm x 10 mm (flat)
PRODUCT SKUS
UNWBKA12, UNWBLA12, UNWGLA12, UNWREA12
IN THE BOX
Unravel wireless charger / 30W or 60W USB-C PD adapter (you choose above) / Instruction manual
REVIEWS
Fantastic
Works great. Great for travel and at home
Very Well-Designed Charger
This charger is exactly what I need when traveling, though it can also be used at home. I was impressed with how well-designed and assembled this product is. It is perfect for recharging my iPhone, AirPods, and Apple Watch.
Loving my new Ampere Charger
What a great way to travel without having to pack multiple wires and plugs. This is one of the best gadgets on the market! Bravo to Ampere!
Unravel
I haven't had time to use it yet but it's beautiful and convenient
Enjoying my new charger
Been using the charger for a little over a week. Works like a charm.