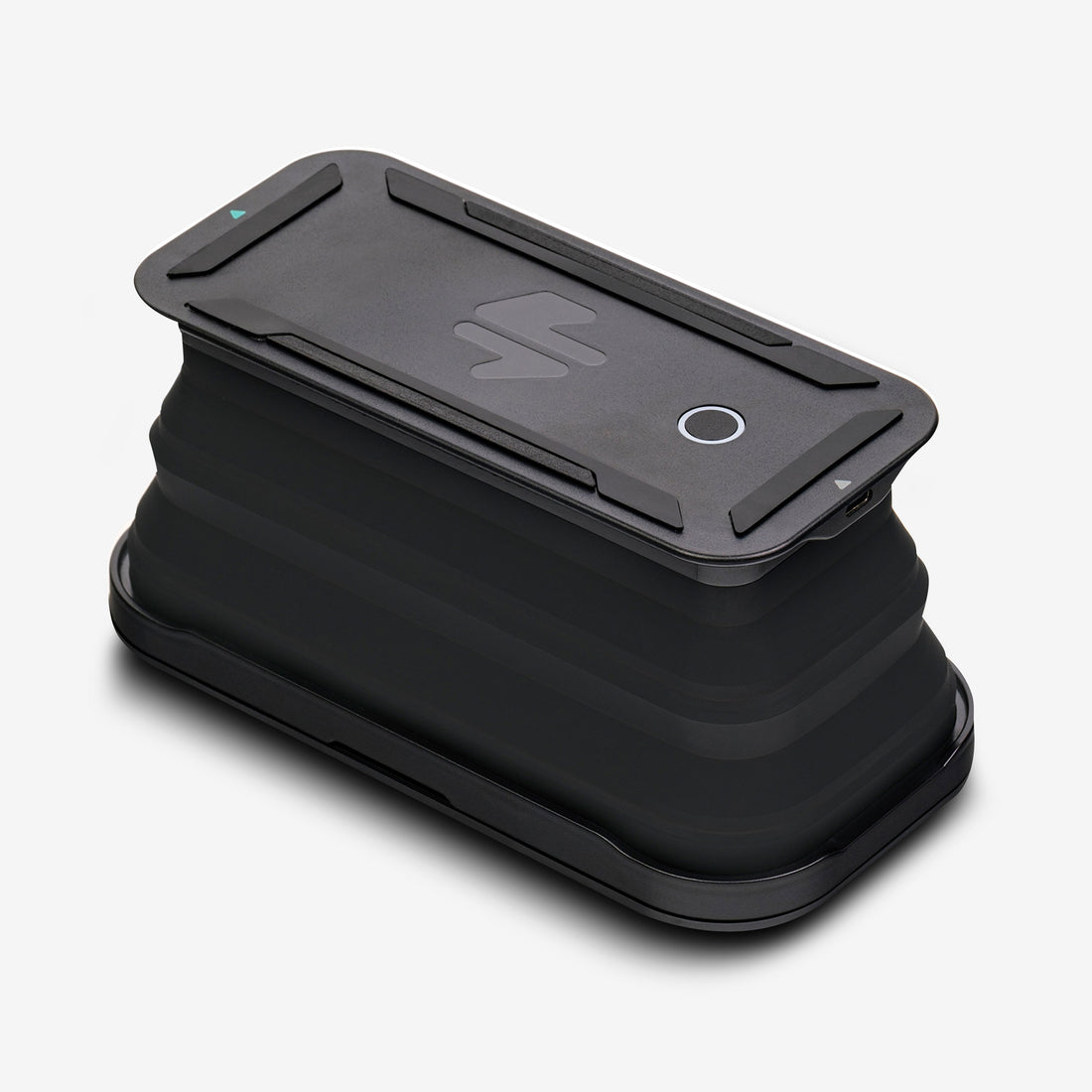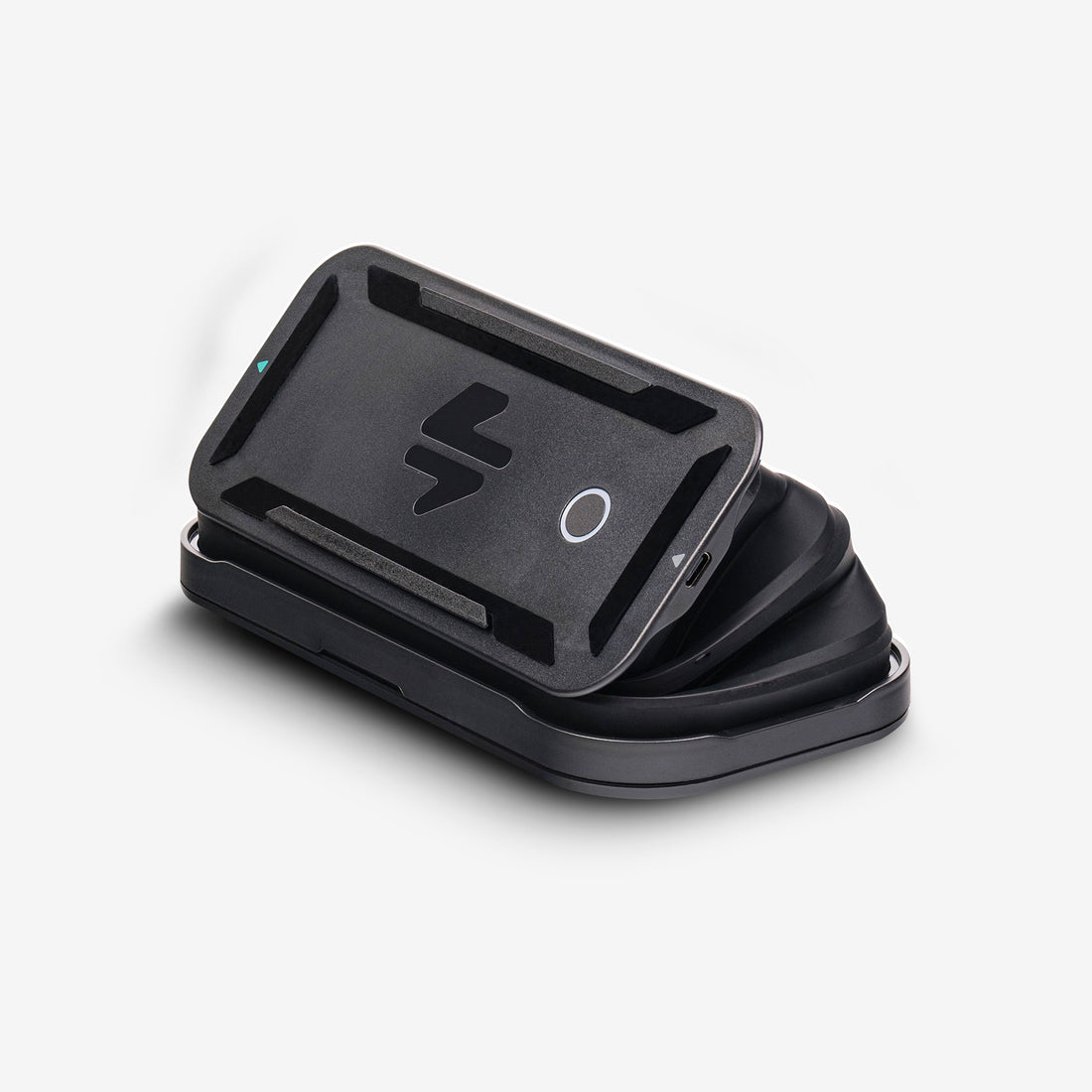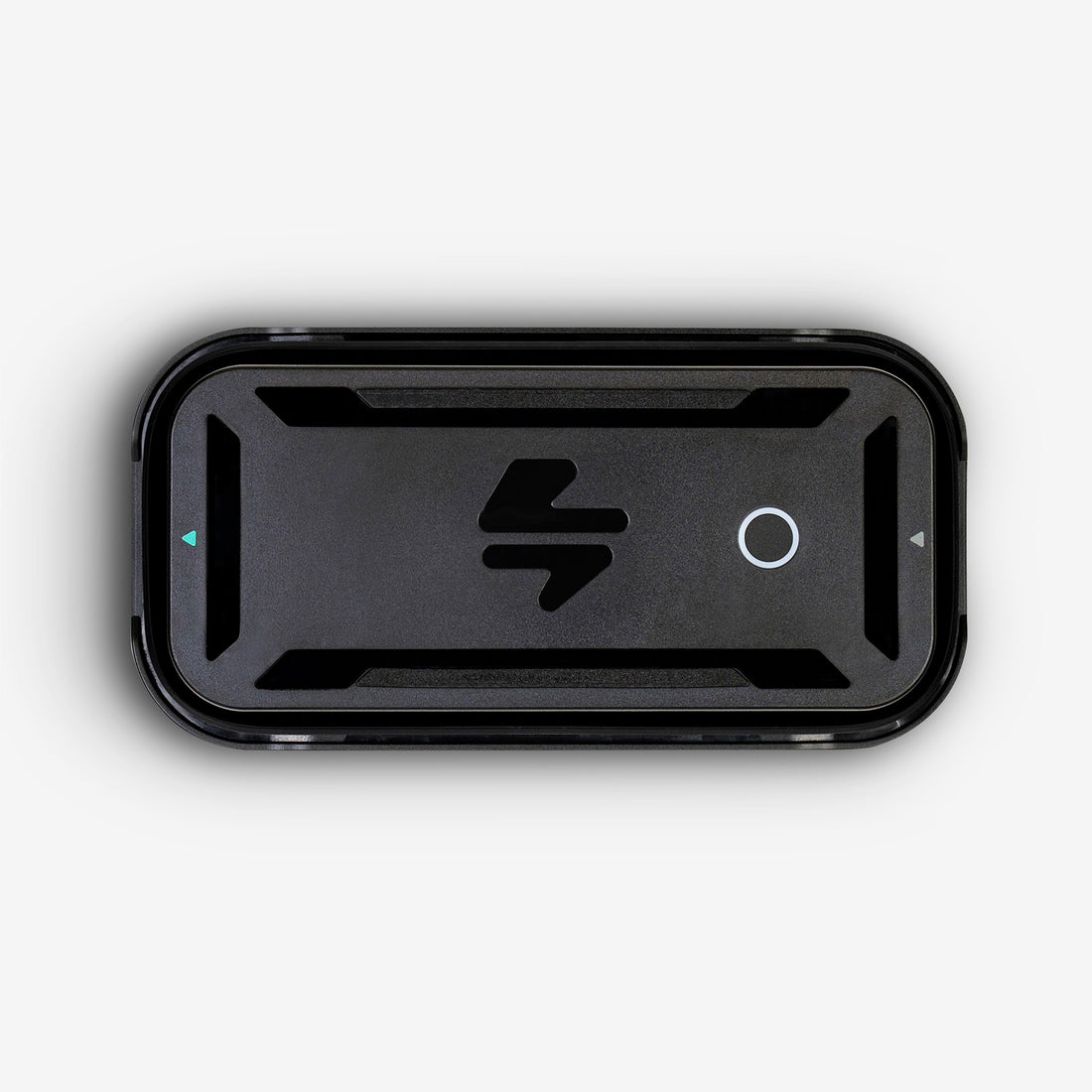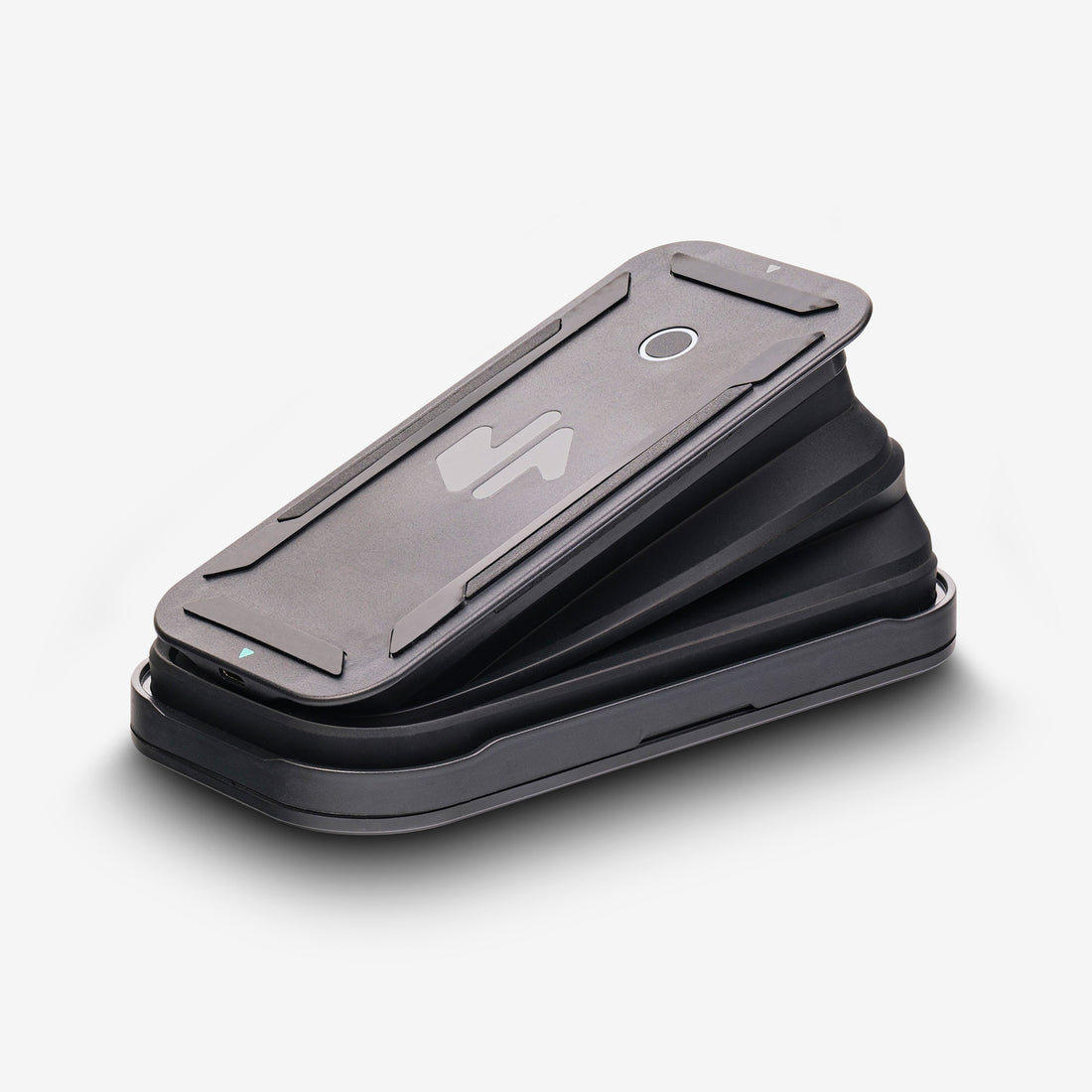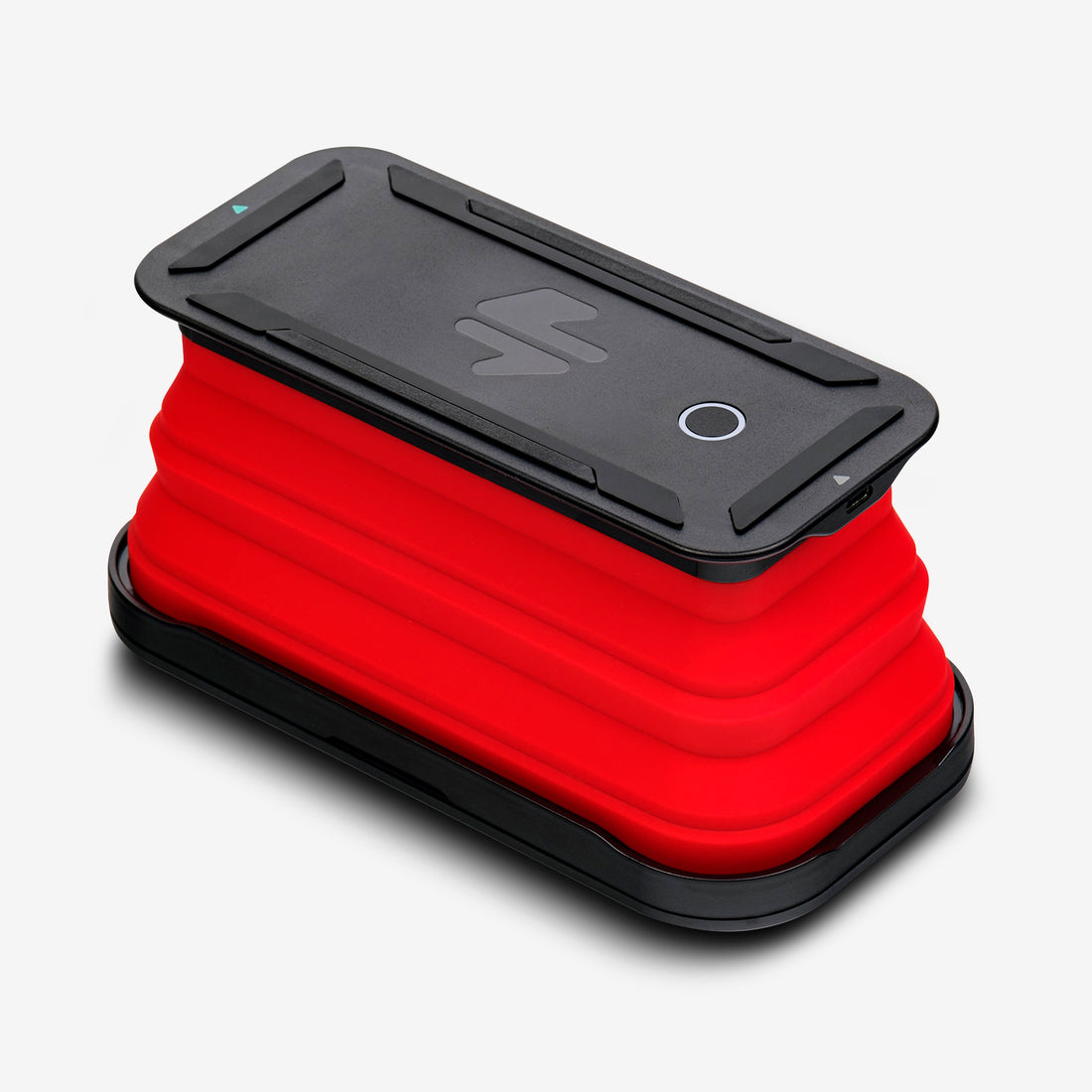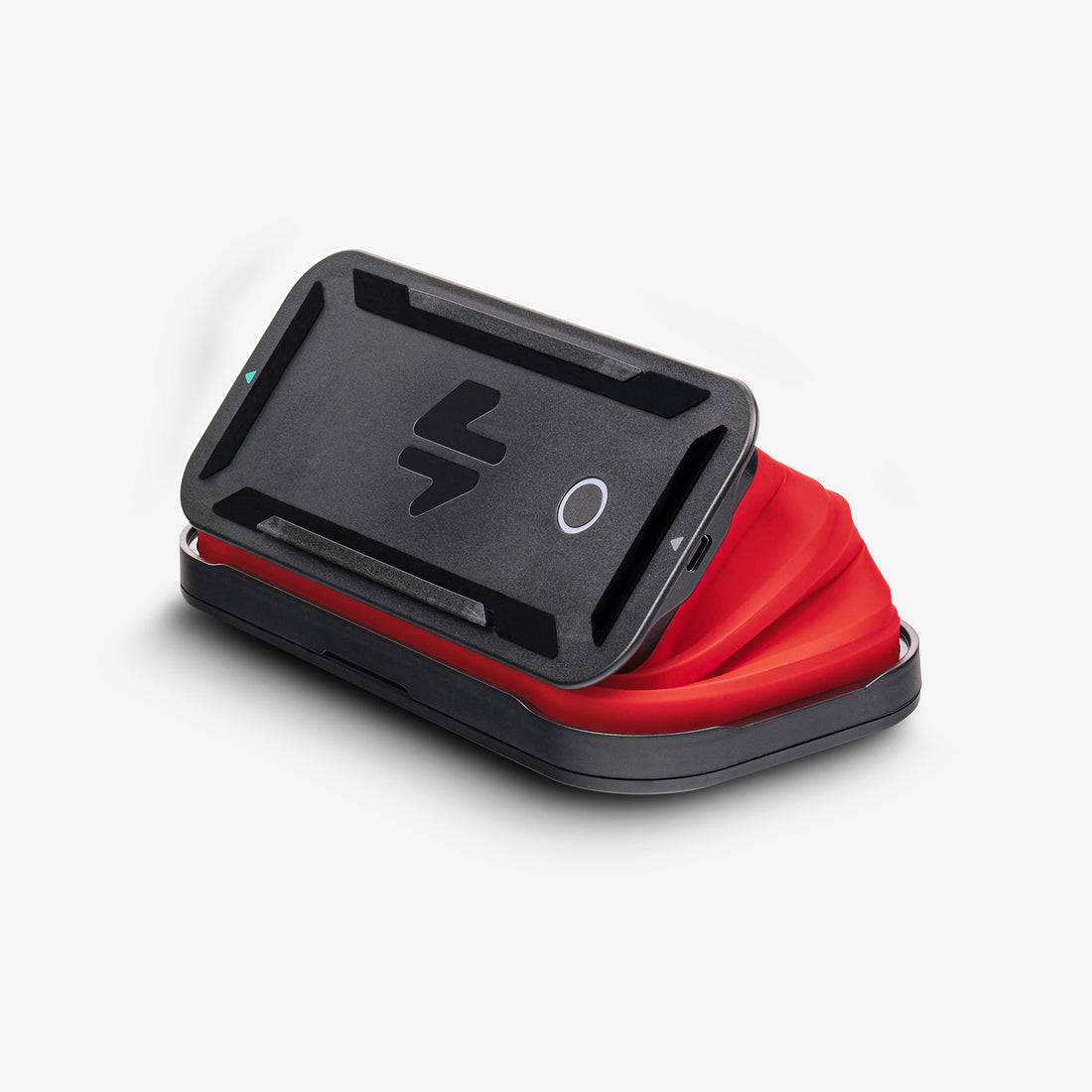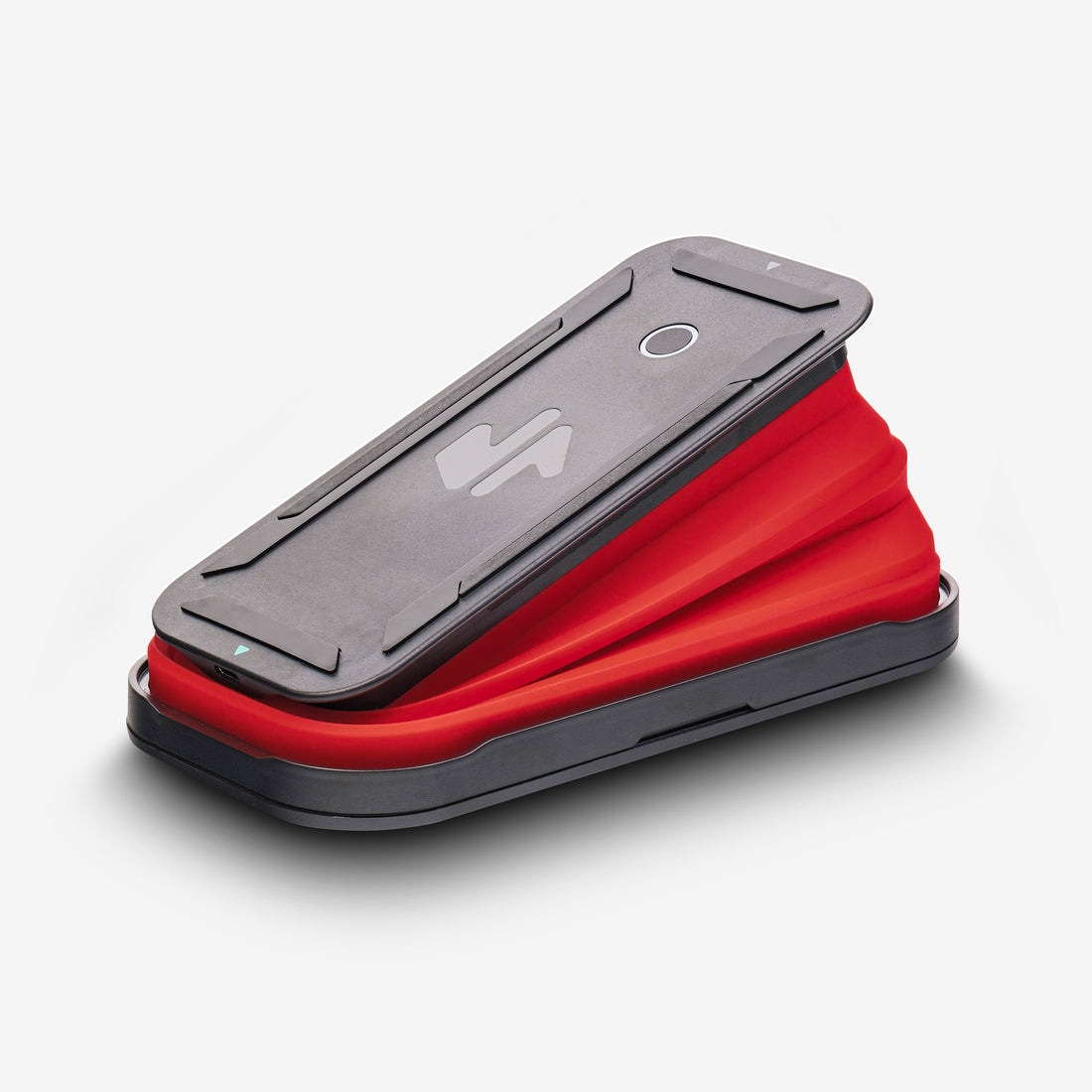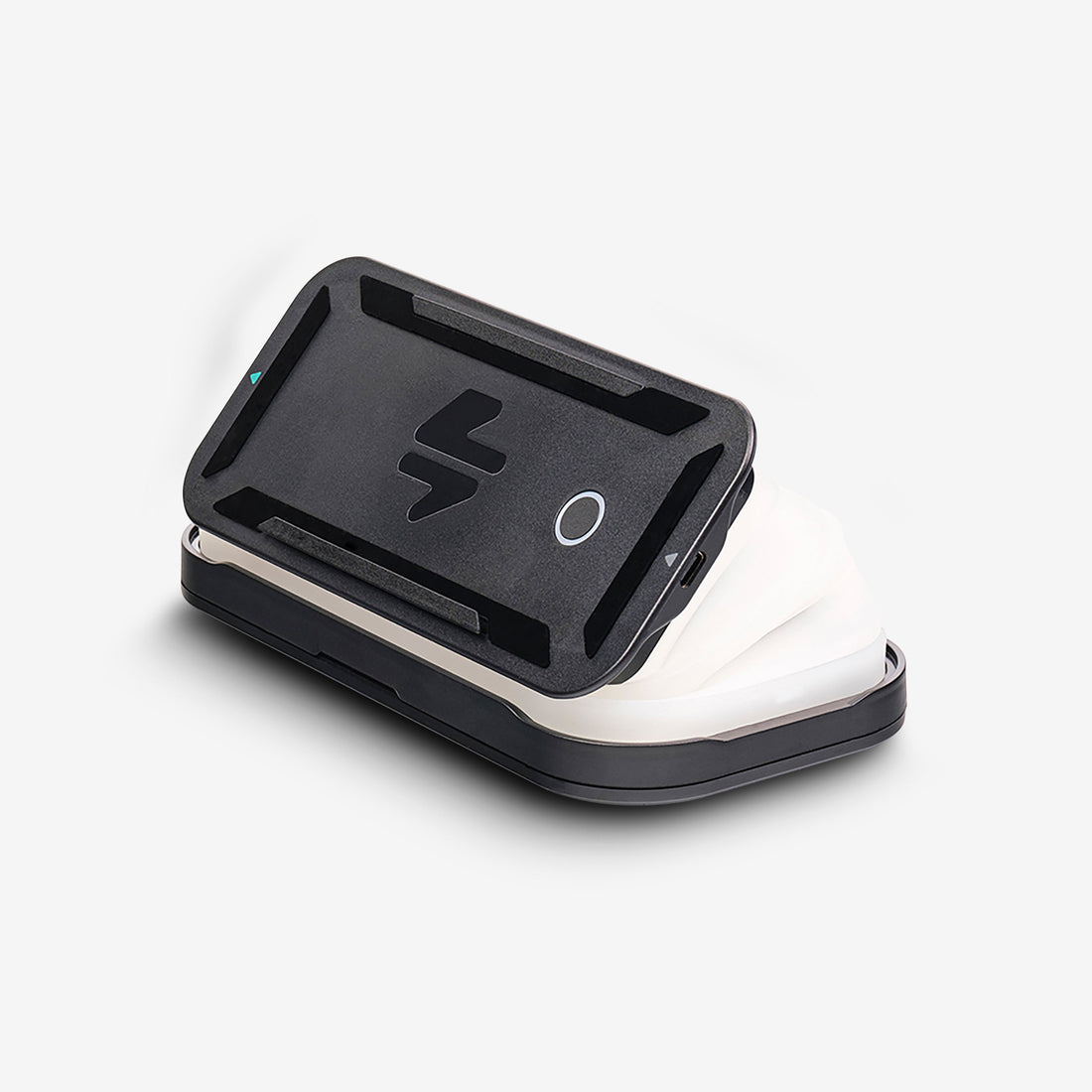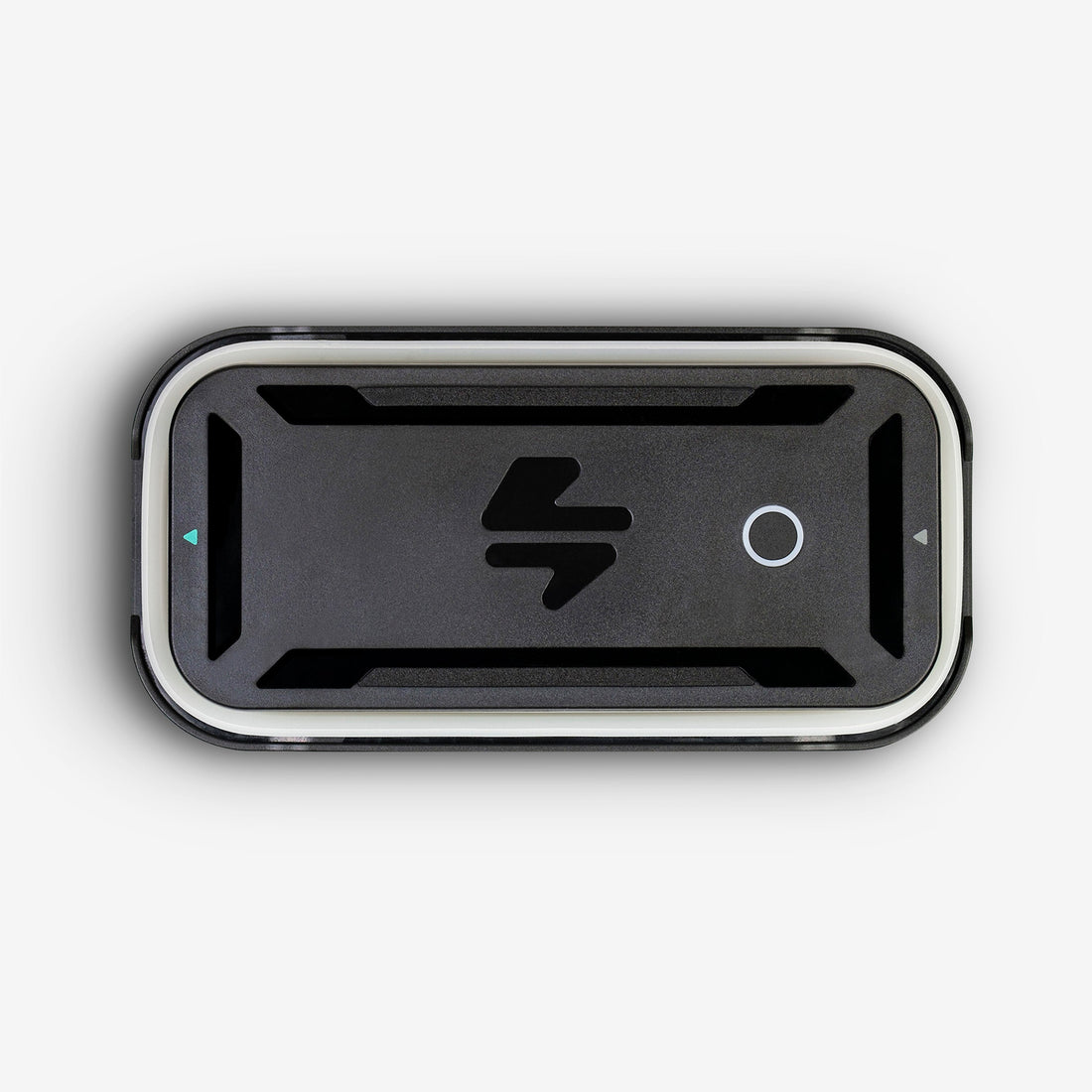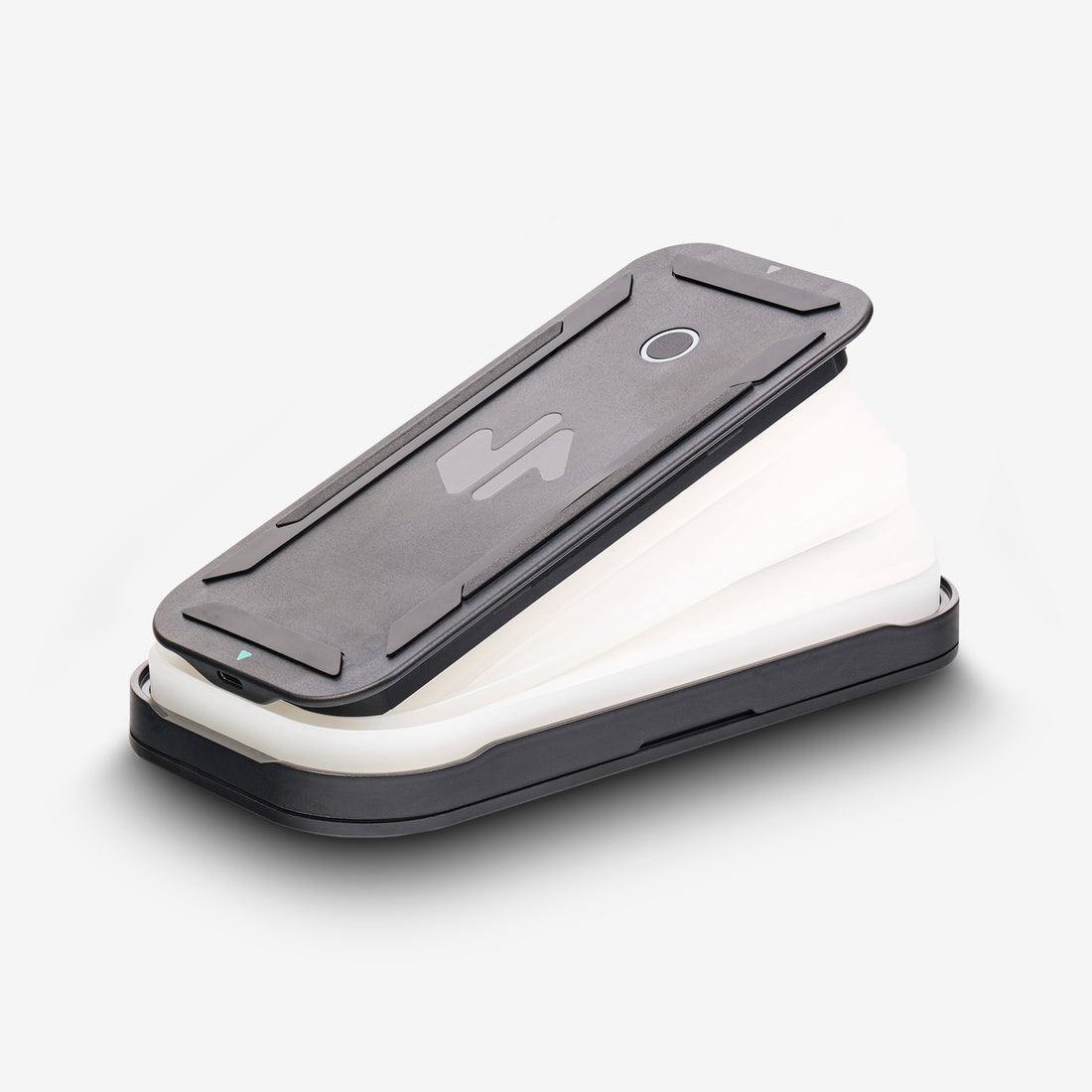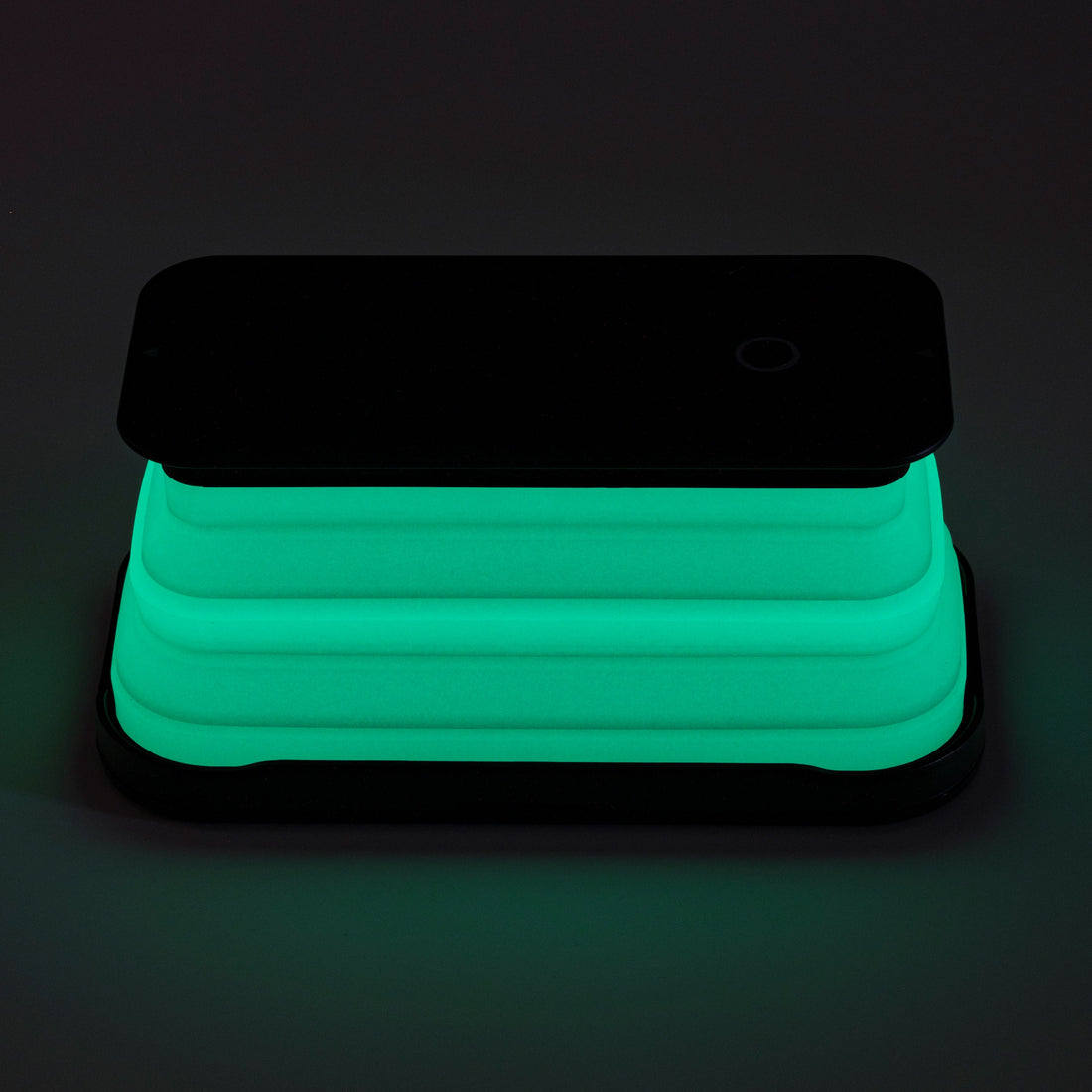 Cell -
Expandable UV Sanitizer and Wireless Charger
or 4 interest-free payments of $8 with

or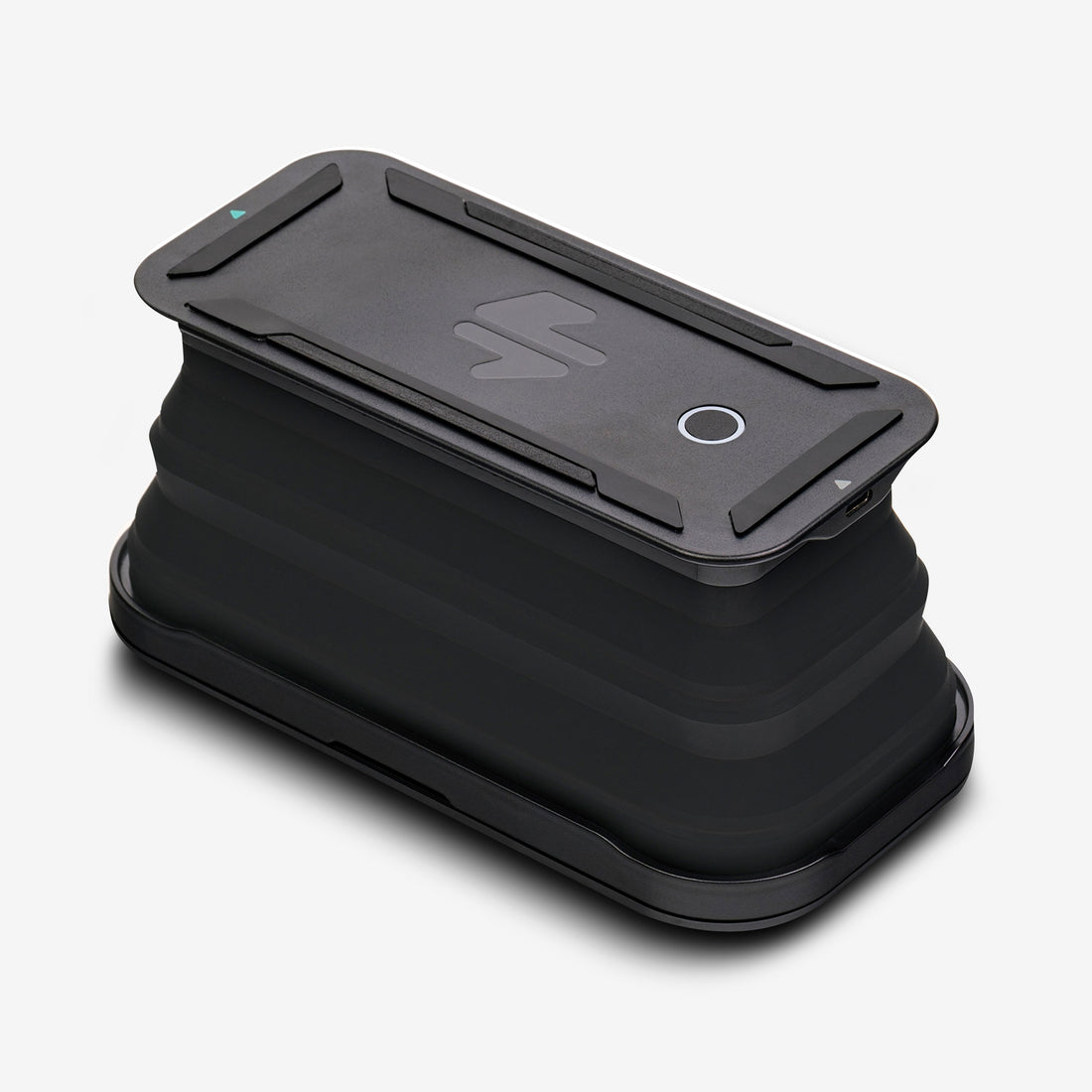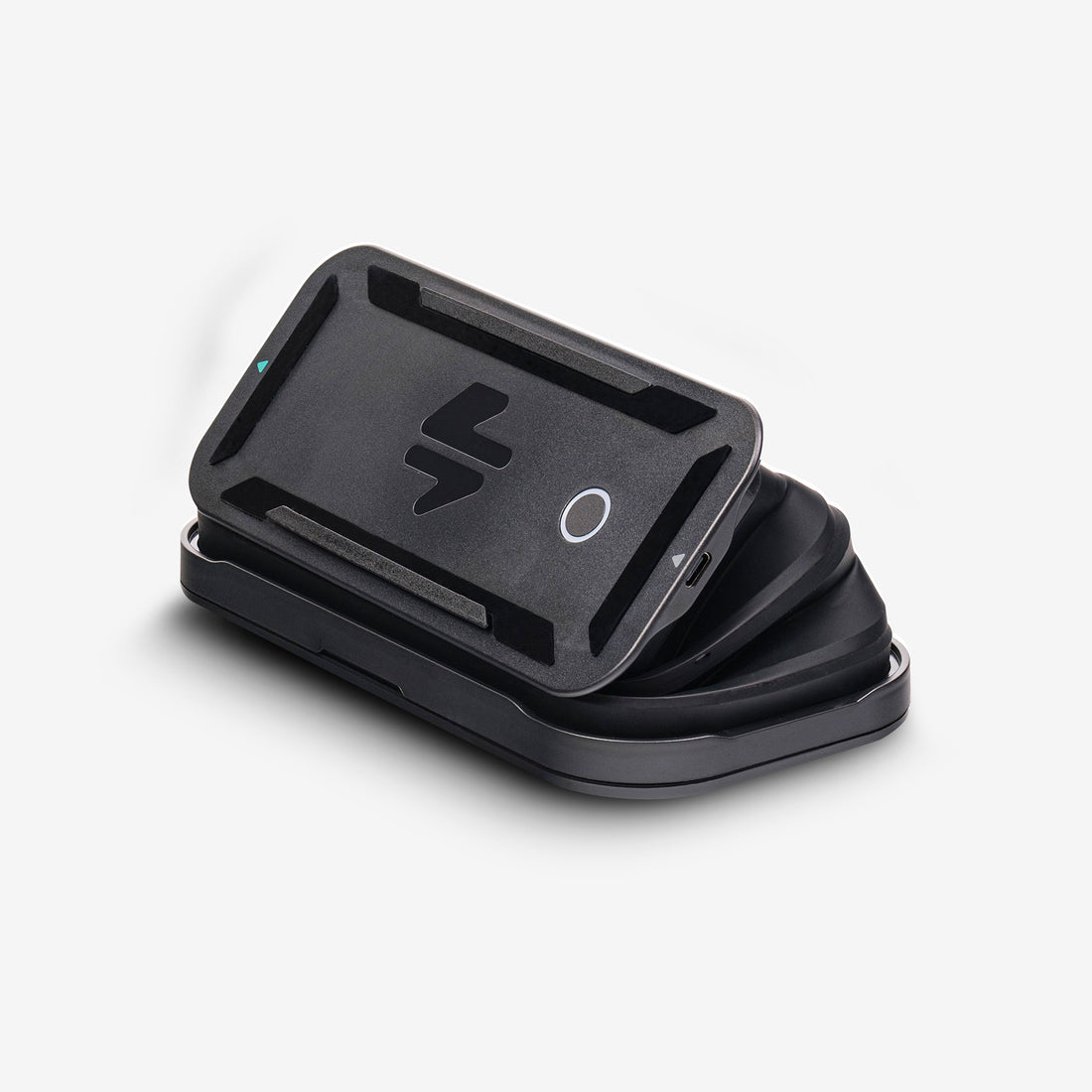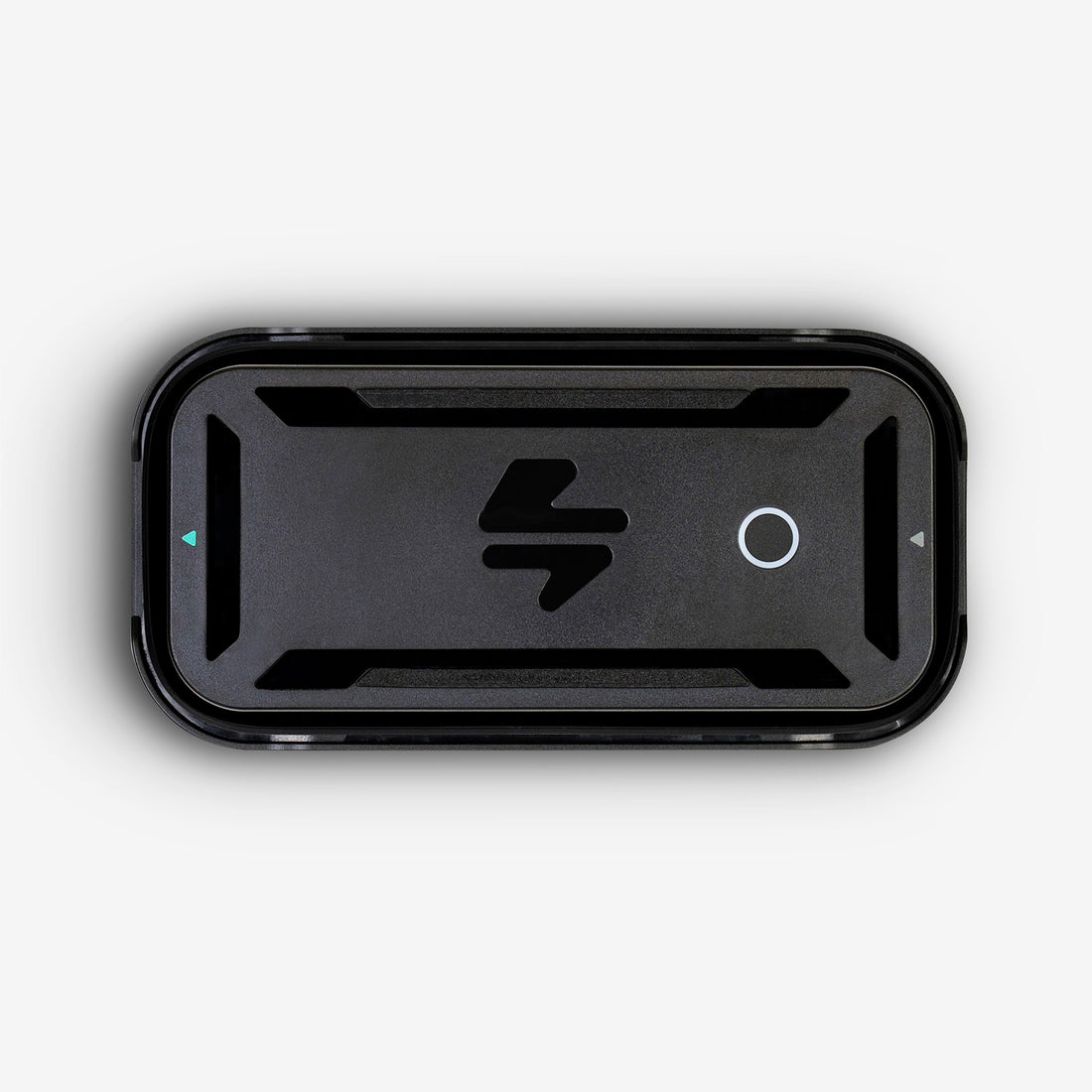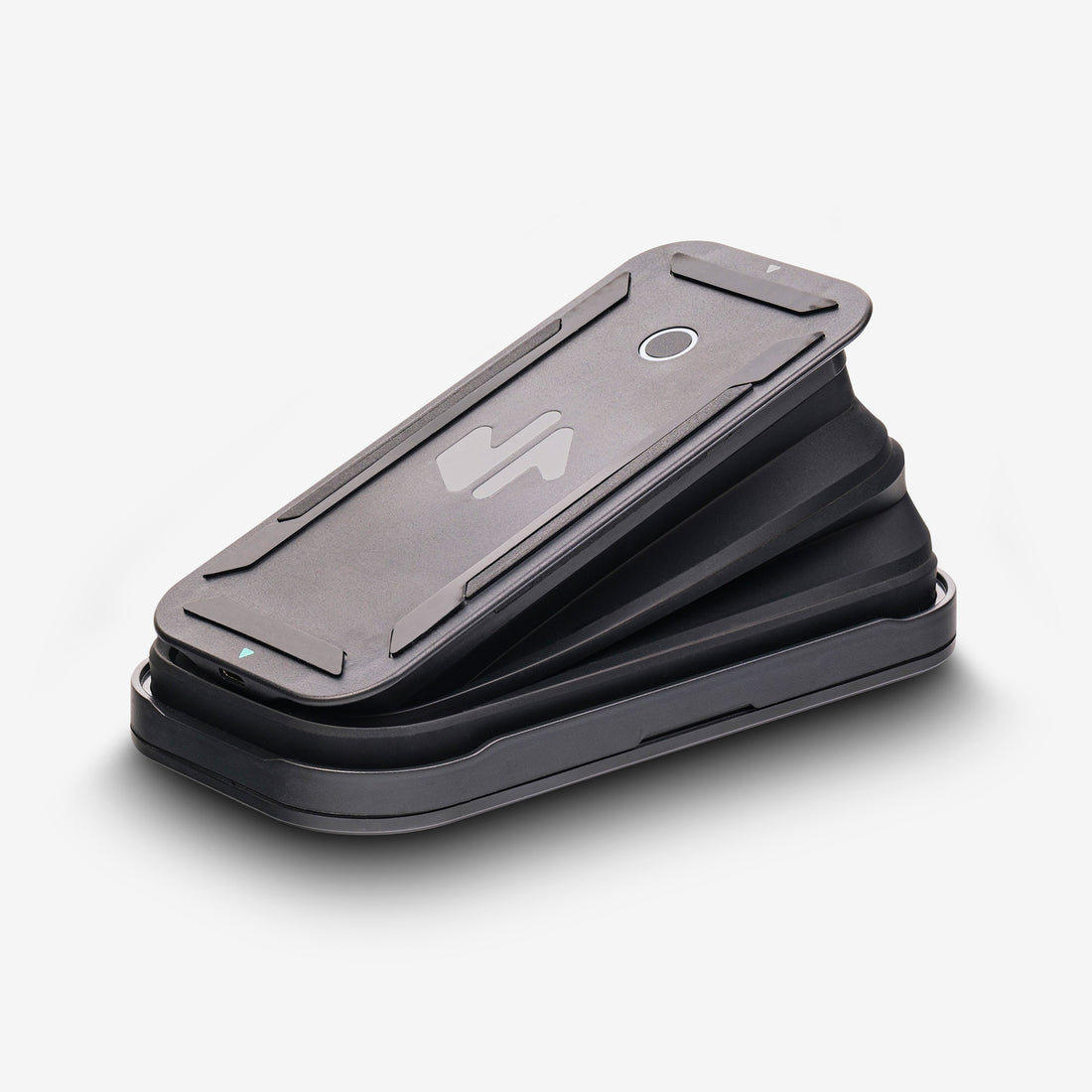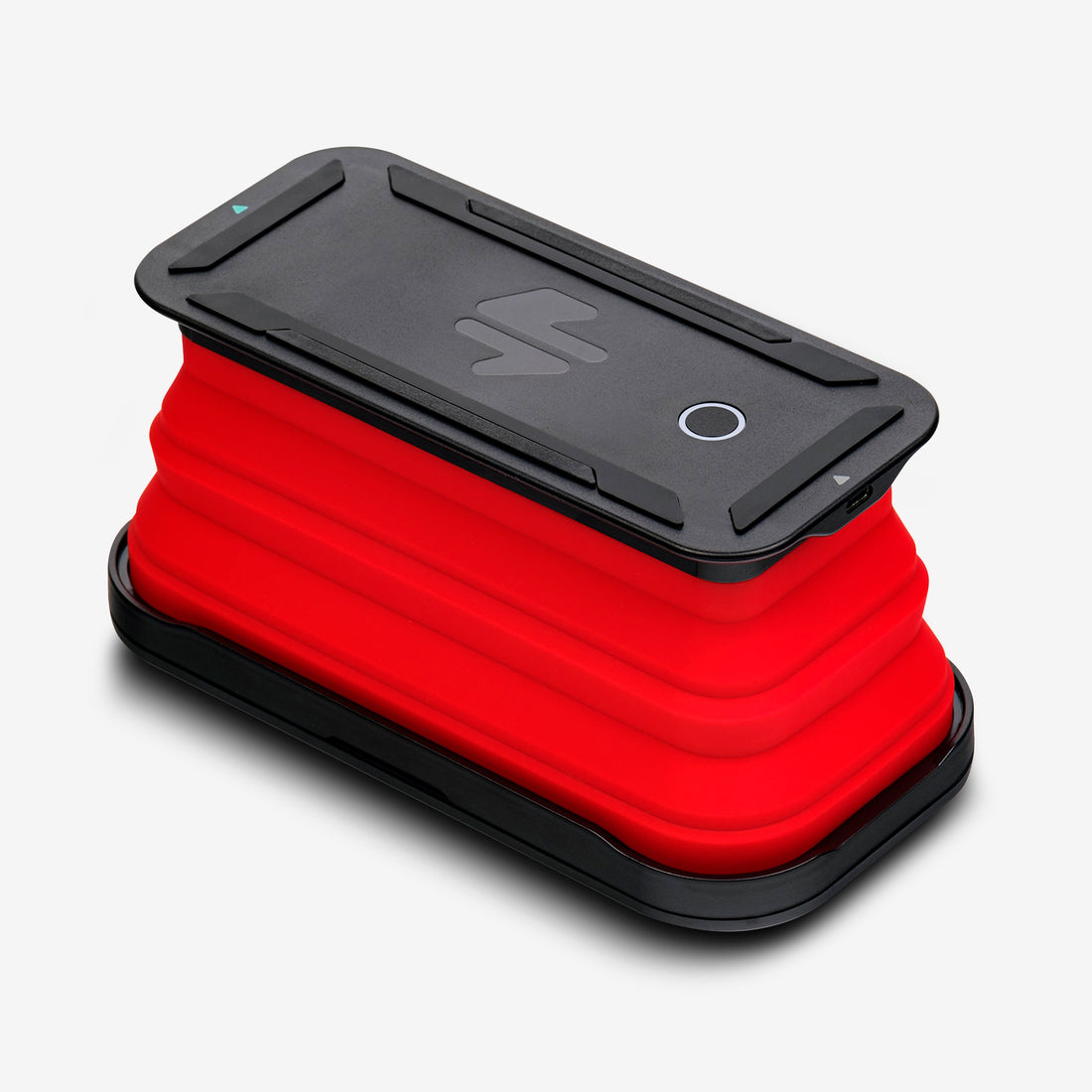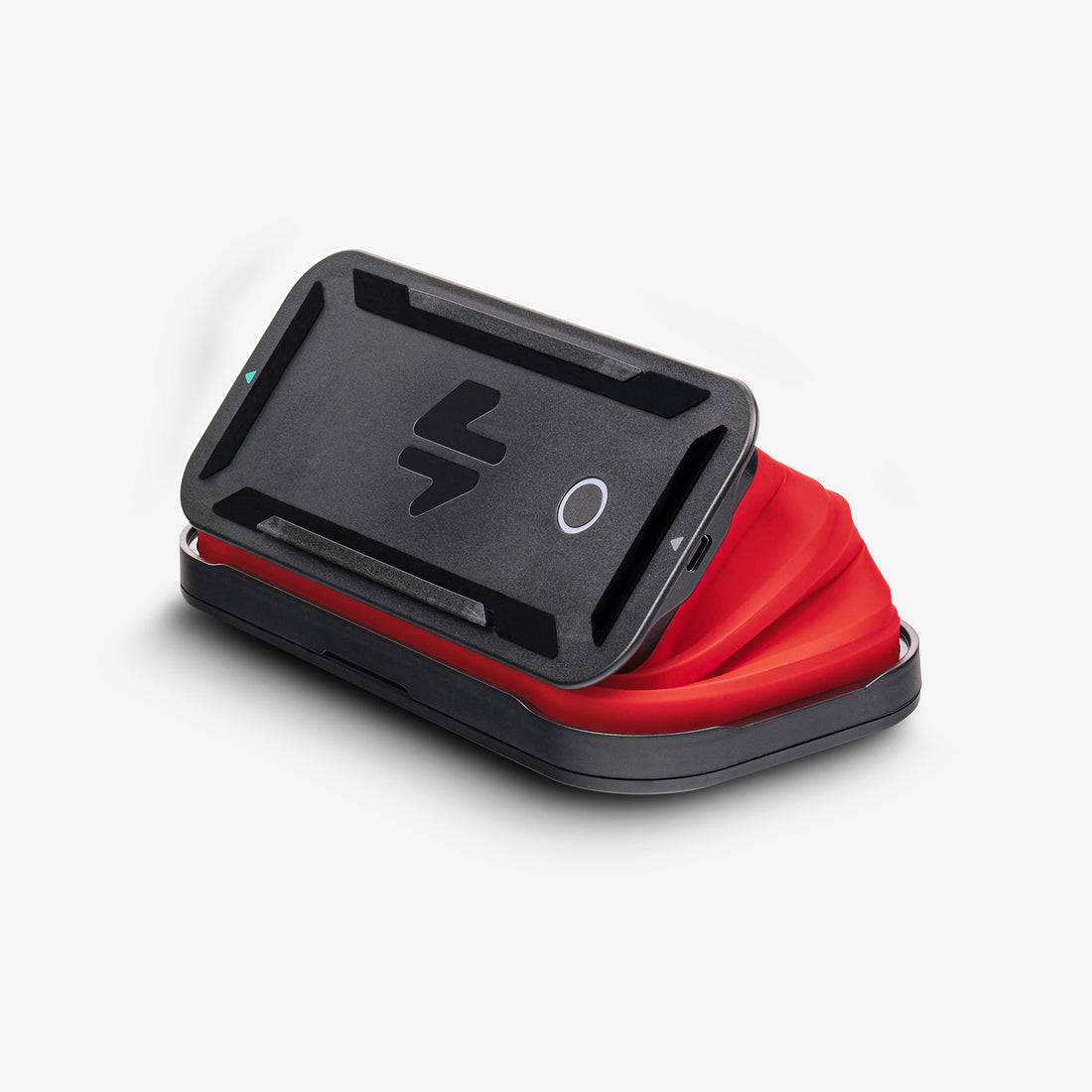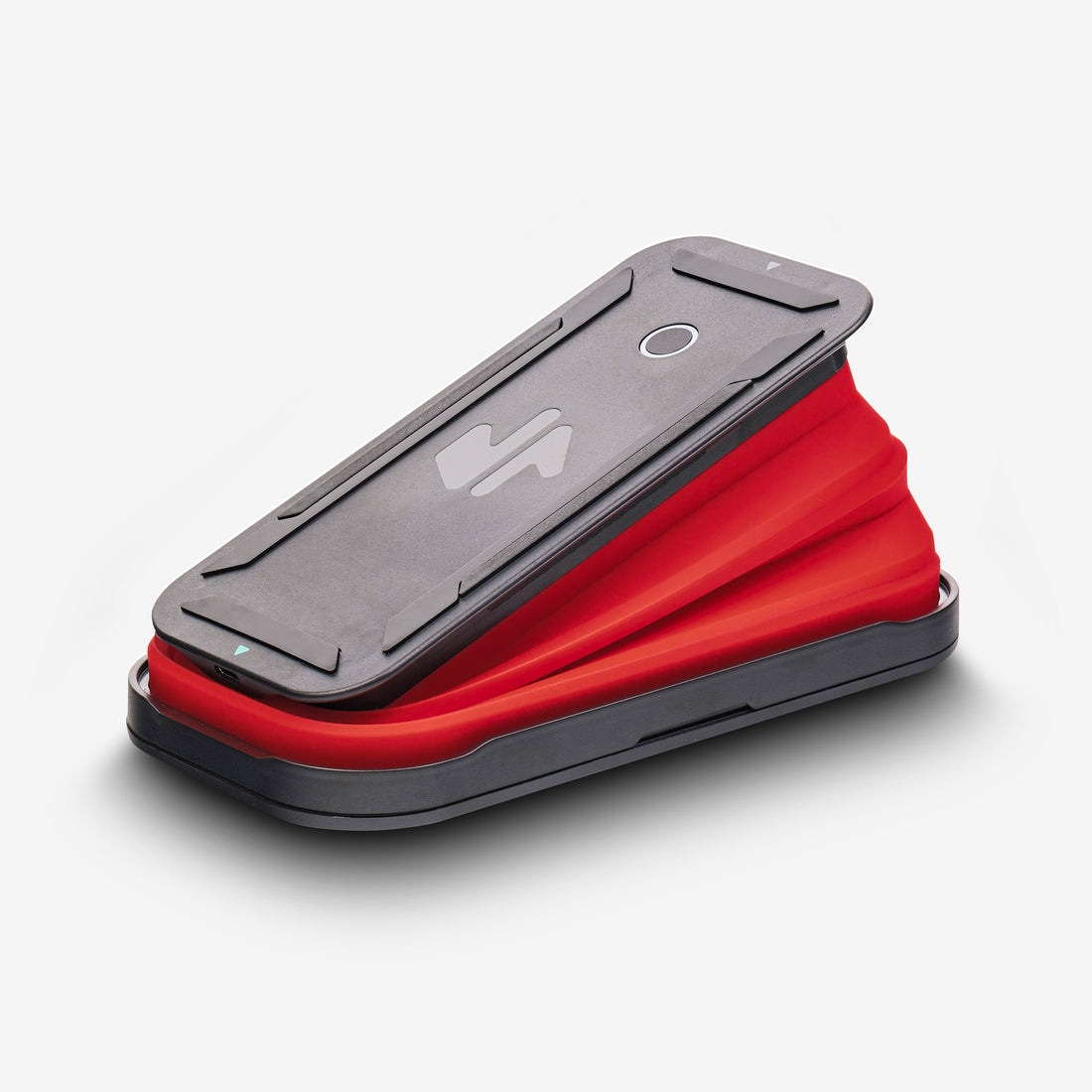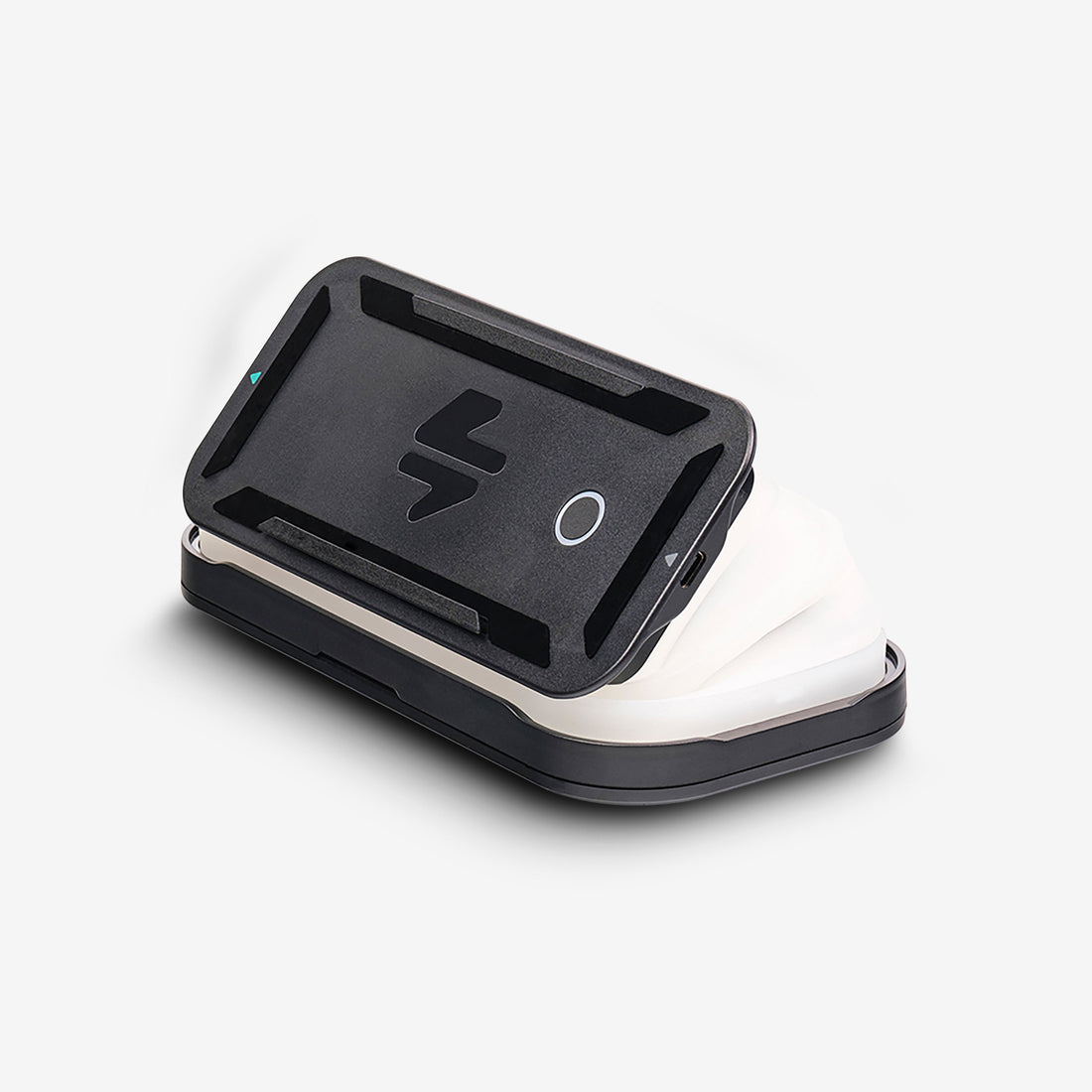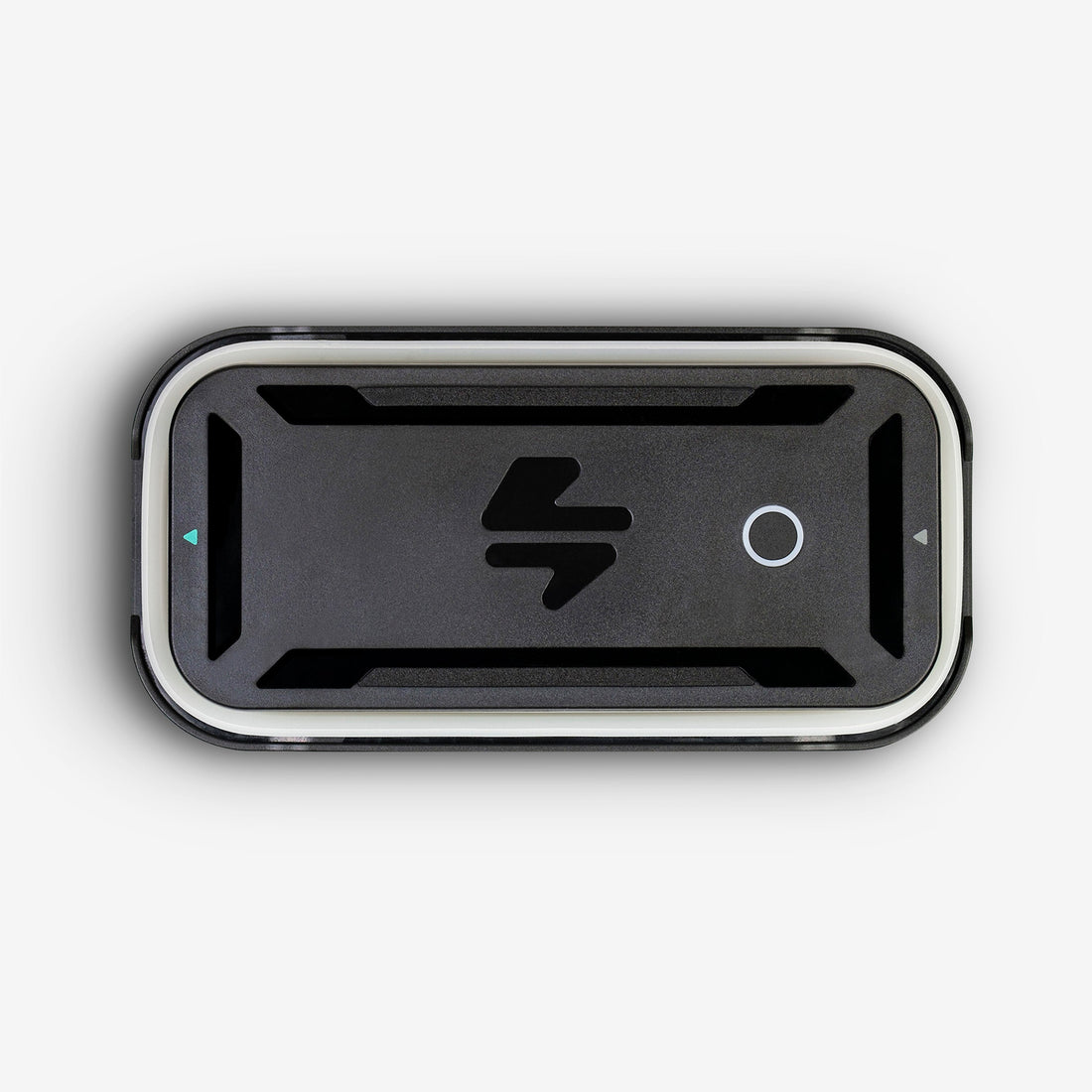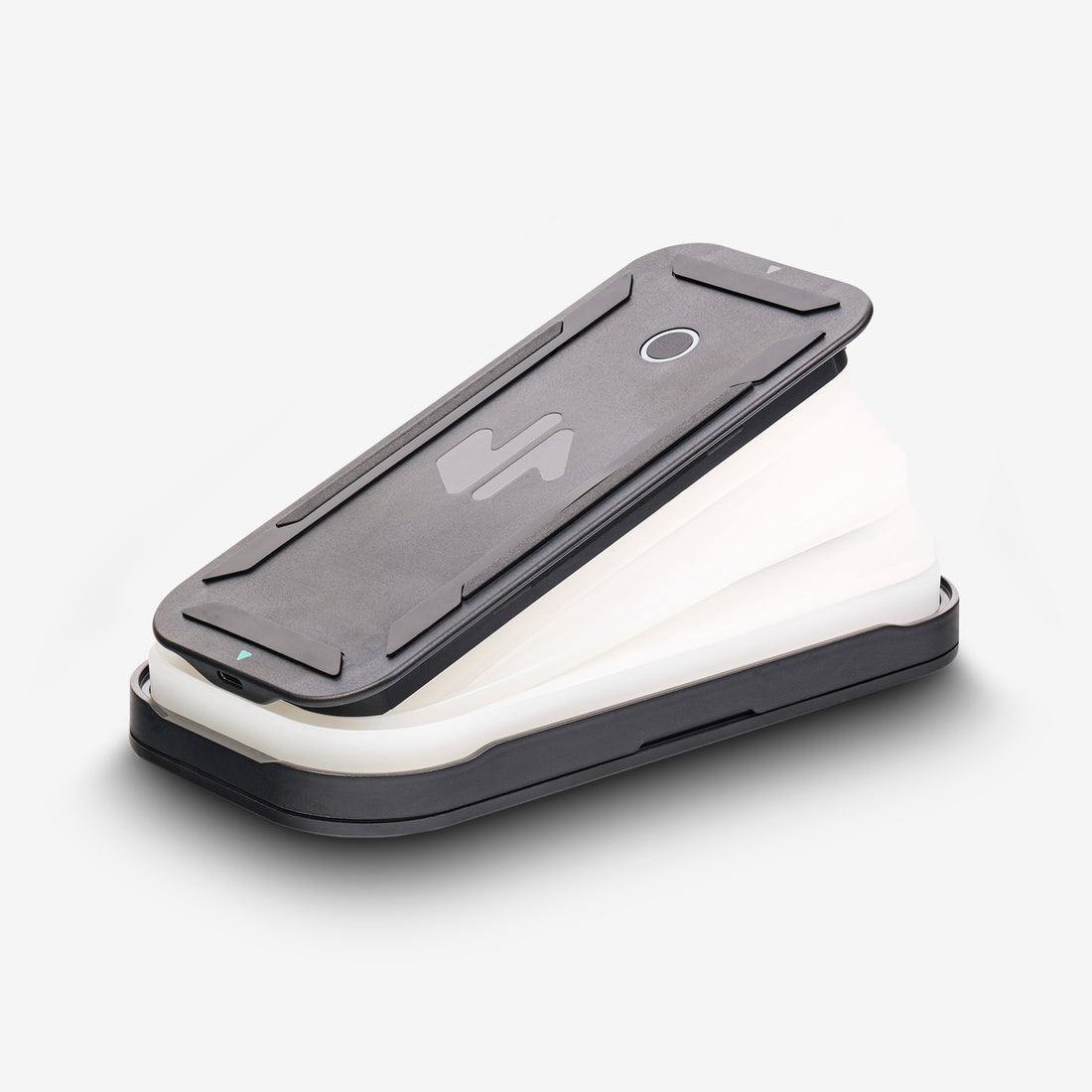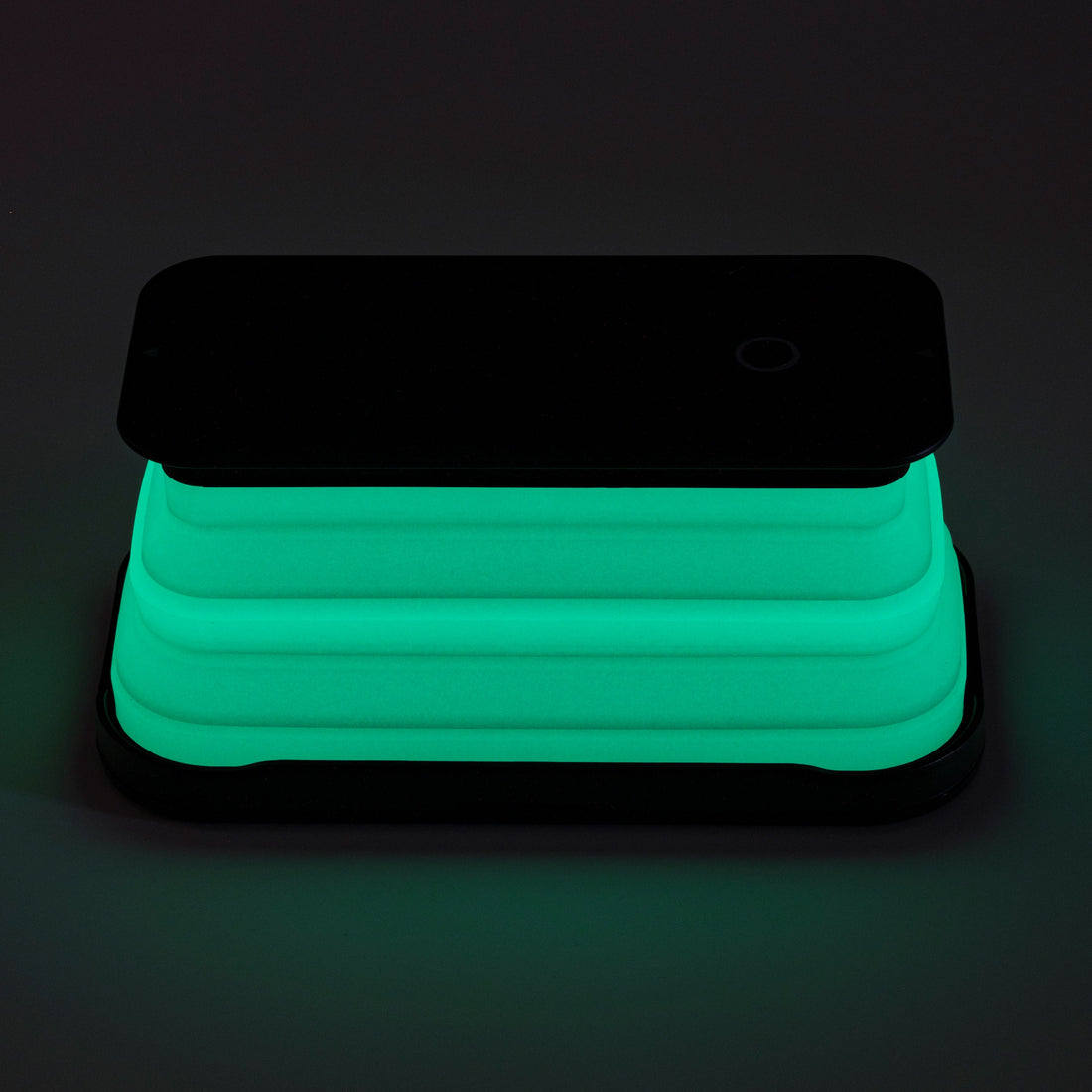 Cell is an expandable UV sanitizer and wireless charger, so you can keep your smartphone charged and clean.
Four UVC LEDs 

Removes 99.9% of bacteria and

 viruses from your phone's surface
Sanitizes items in just 1-minute
Extra-long sanitization mode built-in 
2x powerful 15W wireless charging coils
1x USB-C output port
1x USB-C input port 
Expandable silicone sides
Adjusts for multiple charging positions 
Portable to take between your workspace, home, or office
1-year warranty 
Technical
Input: USB-C PD — Compatible with any Type-C USB-C PD adapter. Use with 18W for max speed.


Output: 15W + 15W wireless charging coils. Supports 5W, 7.5W, 10W, 15W.


Wireless Compatibility: Wireless panel works with all Qi-enabled devices, AirPods Pro and AirPods with Wireless Charging Case.


Batteries: No batteries built-in. Cell requires a wall outlet or PD power bank for use.


UVC LED Bulbs: Four 250-280nm UVC LED bulbs. 10,000 hour lifetime.


Dimensions and Weight: 10.3 cm (4.0 in") x 20 cm (7.8 in") x 2 cm (0.7 in"). 228 g.


Warranty: 1-year limited warranty.


In the Box: Cell UV Sanitizer and Wireless Charger / Antimicrobial 18W USB-C PD adapter (you choose above) / Antimicrobial C-to-C Cable / Instruction manual


Certifications: CE, FCC, ROHS


Technical
Capacity: 1L


Size: 25cm x 6cm x 13cm


Weight: ~280g


Free US and international shipping on orders over $69, and our 30 days money-back guarantee.
This product is covered by our 1-year limited warranty.
Clinically-proven UV Sanitization
Germs gone in 60 seconds.
The four powerful UV-C LEDs inside Cell have been clinically proven to kill 99.9% of bacteria and viruses on the surface of your phone or other devices in just 60 seconds.
Clean all your tech
There's no need to flip your phone!
Cell's reflective surfaces and elevated platforms = 360° sanitization. This means you don't need to flip things over and clean them twice!
Clean all your tech
If it fits, Cell cleans it.
Cell fits nearly all smartphones inside. Plus it's ideal for cleaning your AirPods, Apple Watch, and credit cards too!
XL Charging Area
Wirelessly power your device too.
When you're not sanitizing your smartphone, power it up. Cell's charging surface contains two 15W wireless charging coils to fast-charge any Qi-enabled device.
Expandable silicone sides
Use it in multiple ways.
Expand to clean. Close it when it's time to charge. Or prop it up at an angle to use it as a phone stand.
Charger
It came fast customer service kept me in the loop got a few free extra stuff thank you for that. Waiting on my glasses so far so good I will buy more stuff here had no issues.
easy to use and if you have and extra cable can charge your phone
Good uvc cleaner and with only one extra charger you can charge your phone while you clean it.
Like all of their this one is great
I gave as Christmas gifts in the middle of Covid to some older, not tech savvy family members. They really liked the anti-microbial feature, but they really really appreciated the faster charge speeds.
Antimicrobial 18W USB-C PD Travel Adapter
Cell, UV Sanitizer and Wireless Charger
Very good product
We use this on a daily basis and we recommend it highly!
Cell
Super fast charging and I'll take your word for the sanitizing since I have no way of knowing! Great product!
Love it
Great bottle and it does what they say. I was at a restaurant the other day and their water was horrible. Went to my truck, got my bottle and poured water from glass to bottle. I UV'ed it twice and there was a noticeable difference with the water (better)
Bottle is a little pricey but on my opinion, well worth it.
Fits perfectly
The case fits cell perfectly and will be great for travel!