3 x 10W Fast-charge Wireless Pads
USB-C Output Port, Wire-charge a 4th Device
Patent-pending Hinge Design for Multiple Positions
Stacks and Fits into 5" travel Case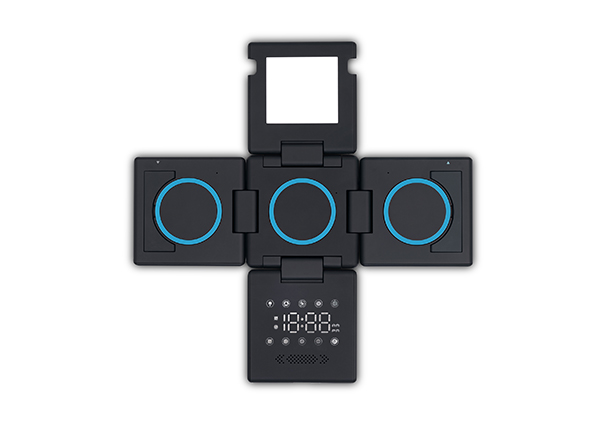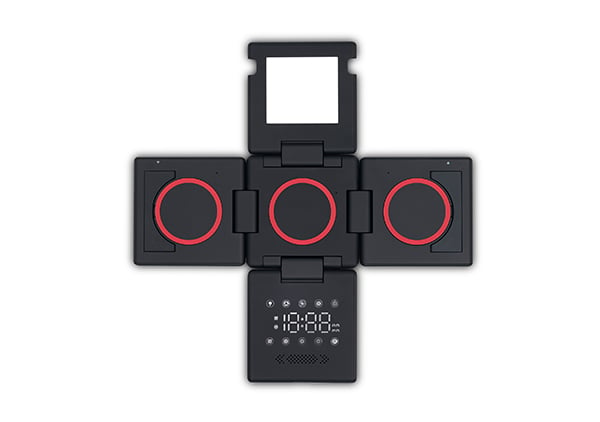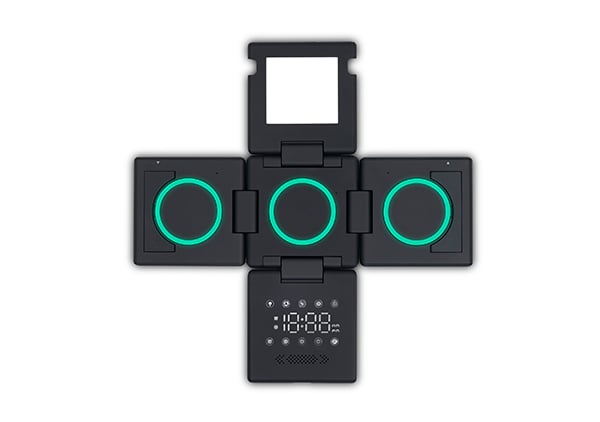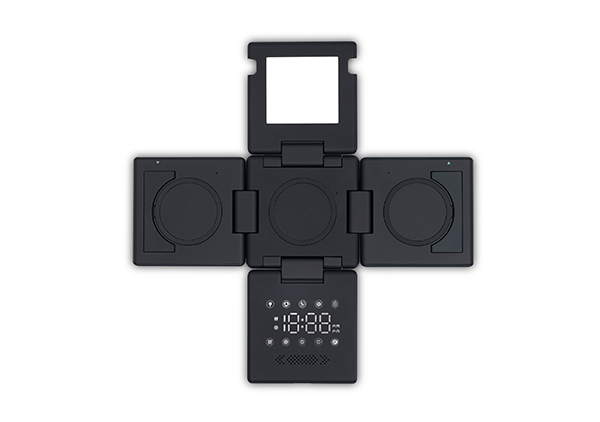 Color-changing LED Light Panel
3 x 10W Fast-charge Wireless Pads
USB-C Output Port, Wire-charge a 4th Device
Patent-pending Hinge Design for Multiple Positions
Stacks and Fits into 5" travel Case
Color-changing LED Light Panel
USB-C PD — Compatible with any Type-C USB-C PD adapter. Use with 60W for max speed for using all three panels at 10W.
10W + 10W + 10W wireless charging coils, plus one 10W USB-C output port
Wireless panels work with all Qi-enabled devices, AirPods Pro and AirPods with Wireless Charging Case. Output port works with any device that can be powered via a Type-C port.
---
88 mm x 88 mm x 10 mm (per panel)
HyperCube / 60W USB-C PD adapter / 2m USB-C to USB-C cable / Instruction manual
---
REVIEWS
Best charging station by far!
I love the HyperCube Charging station and PowerCube. It's very powerful and stylish. I'm so happy that I can charge all 4 of my devices on 1 station. The only annoying thing was that it took over a month to receive it from China due to COVID-19. Customer service was exceptional in response time (almost immediately after each email) and keeping me updated. Also, I would recommend that there is 1 additional dimmer setting on the alarm clock. At the lowest setting, it is still EXTREMELY bright at night. Looking forward to when the Speaker base hits the market!
The only charge station you'll ever need
The best has evolved! After the success of Unravel I had to check out Hypercube. The design is modern and fresh. The addition of the alarm clock is brilliant. My only comment about the alarm clock is that it is bright, especially at night. My only recommendation is to make it possible to dim the brightness at night, but the overall product is excellent. Very easy to set up and use, and did not lose any of the functionality and portability of the Unravel. It is well worth it. I highly recommend the Hypercube.
Feeling Recharged!
ultimate bedside companion for charging all of my Apple devices and improving my sleep routines (sleep sounds to fall asleep at night; wake up light in morning); glow in the dark is not too bright but helpful for bedtime when I get in bed after my partner
High quality
It seems to be very good quality. Like the ability to read the time without having to put on my glasses; good sized numbers
Great colors
I was extremely satisfied with the quality of the product as well as the functionality. I like the colors.