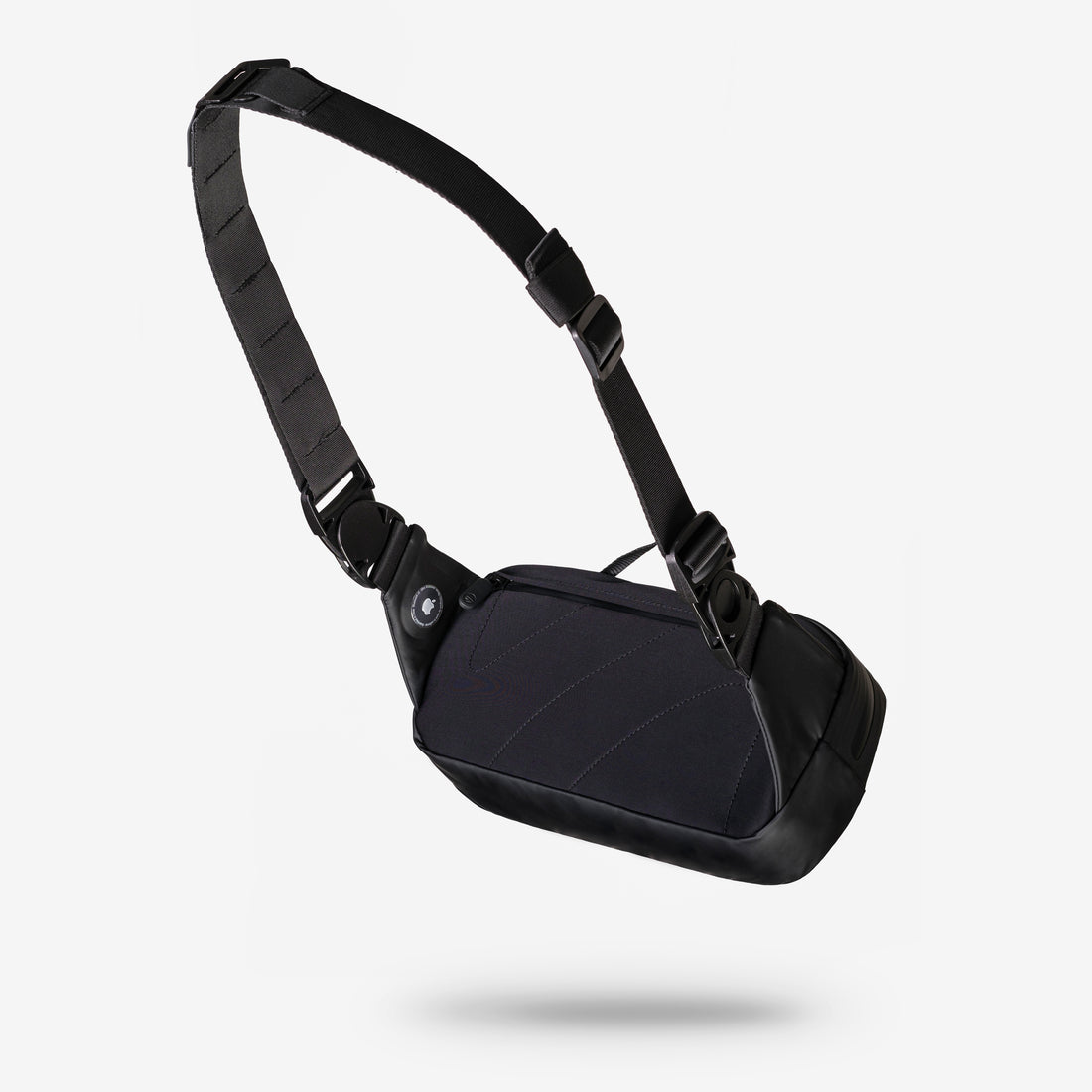 Sidekick
or 4 interest-free payments of $12 with

or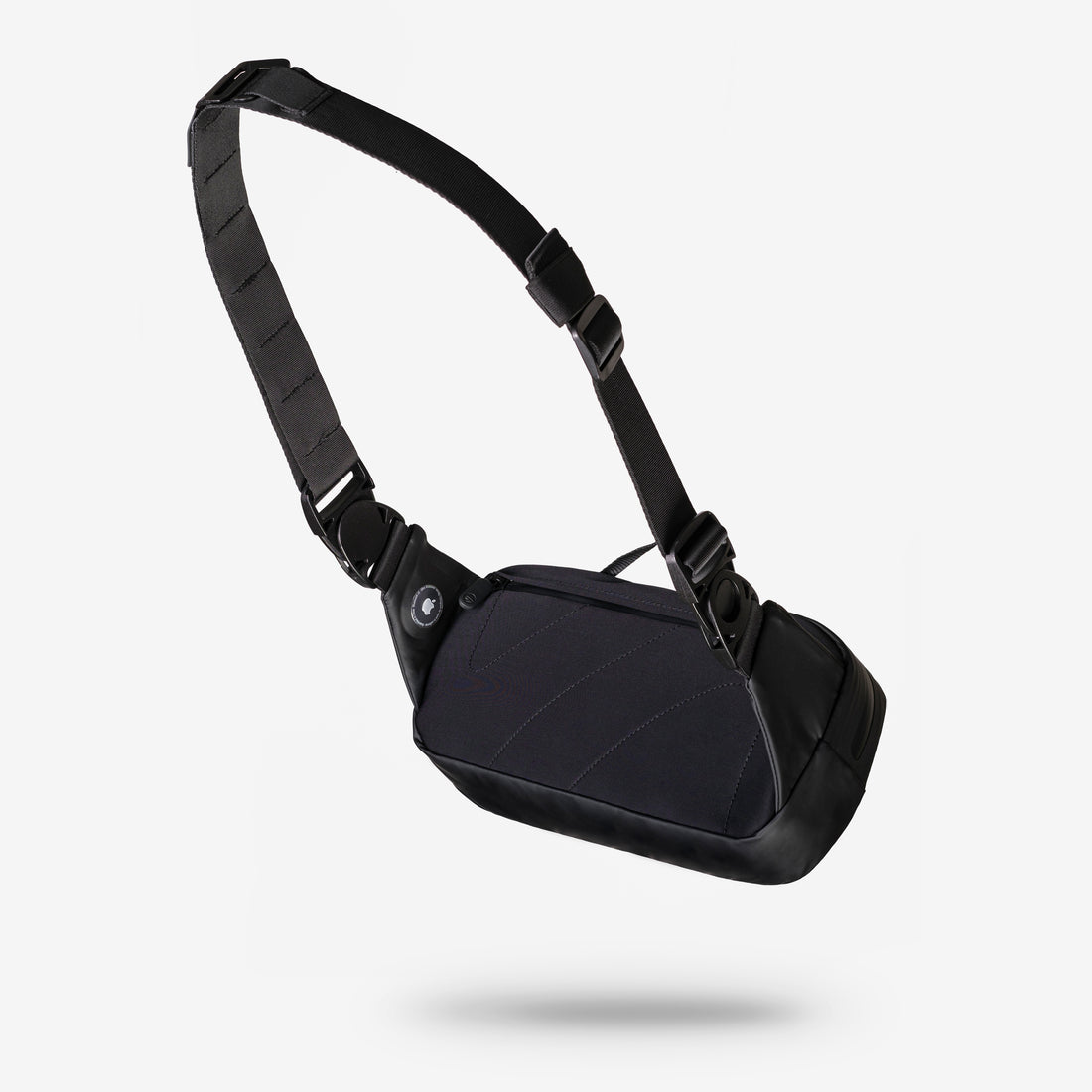 An everyday sling designed to keep your tech organized. With a dedicated space for your AirTag, you'll never lose this bag and your valuables while you're on the road.


Discreet AirTag-dedicated pocket with clear window

Soft-lined front compartment designed for sunglasses
Spacious interior with stretchy mesh pockets to store all your tech and daily essentials
Soft-lined interior compartment for phone storage
Hidden RFID safety pocket on the back of the bag to keep passport or credit cards safe while traveling
Made from water-resistant materials
Comes with our Ampere quick-release strap for easy removal
Backed by our 1-year warranty
AirTag not included
Free US and international shipping on orders over $69, and our 30 days money-back guarantee.
This product is covered by our 1-year limited warranty.
Dedicated AirTag pocket
Never lose your most important gear.
Sidekick comes with a space for your AirTag, so it will always be on your radar.
Extra roomy interiors
Bright and surprisingly spacious.
Sidekick's main compartment has lots of stretchy pockets and zippered pockets to keep all your everyday essentials organized.
Soft Sunglasses Pocket
Easy access to your sunglasses.
A dedicated pocket on the front is lined with soft material, making it perfect for storing your sunglasses or smartphone.
Daisy chain strap
Adjust the strap to wear it any way.
The quick-release strap can be adjusted so you can wear it any way. We love wearing it as a sling, but it also shines as a fanny pack.
RFID BLOCKING POCKET
Keep your passport and credit cards safe.
A hidden RFID safety pocket on the back is perfect at keeping all your information secure while you're in transit.
Additional Features
Waterproof materials and zips
Sidekick is made from waterproof materials and zippers so it can withstand torrential downpour.
I use this thing every day....
The best Man-Purse ever... small, multifunctional, masculine and a must for every day carry items... I recommend 1,000%
Great all-around pack
Provides plenty of room to efficiently carry your necessities and electronics for traveling especially. The material is high quality as well and looks great
Excelente... Excelente... Excelente...
Os óculos Dusk são fantásticos, fiquei encantado com eles quando o laçaram no Indiegogo, mas ao vivo nem se compara. São fantásticos em termos de funcionalidade, suaves ao toque e extremamente práticos. A caixa de carregamento também é fantástica e permite proteger os óculos quando não os estou a usar e ao mesmo tempo mantem-nos sempre em carga. O power Bank é muito bonito e muito pequeno e elegante para a capacidade que tem. Comprei ainda a bolsa de cintura que para a capacidade de arrumação que tem é muito bonita e muito agradável ao toque valorizando a qualidade do material de que é feita.
O único aspeto negativo foi o tempo que demorou a chegar. Foi uma eternidade para a ansiedade que tinha em os usar. Agora, em dias de sol forte e brilhante são companhia constante.
Pena o segundo par que apoiei (comprei) ainda não terem chegado para desespero da minha esposa que vê os meus e deseja que os dela não demorem.
Recomendo vivamente estes óculos de sol. São simplesmente fantásticos!
Comfy bag
Very comfortable and waterproof bag. The size is perfect. Looks great! 👏👏
My new go-to fast pack
Wanted something small that can house my small portable video camera and some accessories as well as my wallet and sunglasses. This pack is perfect. The fact that I can load an AirTag for safe keeping is even better. Great quality, soft interior is perfect for my stuff not to get scratched. Lots of pockets and pouches for a small bag. Can place it on my shoulder like a sling or on my waist fanny pack style. Buckles seem sturdy and belt material seems equally strong. Overall great value and utility.
Nice bag
Love the bag, soft feel, zipper is a little different, and took awhile to figure out how to adjust it (hook thingy wouldn't stay where I put it (was upside down) and trying to get the "buckle" back thru it's opening took a few tries but overall I like this fanny pack.
Had a pre-production prototype. This is ideal for cell phone and wallet when jogging in the park.
I wanted something to take with me on my trip. I enjoy not having to use my hands. This was ideal for navigating airports and held all of my necessities. When you're in a crowded area and want to protect your stuff, it's easy to draw it forward to your belly. Strongly suggested.
I like the style and how it feels on my shoulders. I've used the charging station before, but it was more for clothing.