2020 CES Best
Mobile Accessory

Best CES Device You Can Buy Right Now

A Reason to Wear a Fanny Pack Again

GQ Recommended Futuristic Tech

100% Wireless Charging Phone Pocket
Drop Phone and Instant Charge
13,400mAh Wireless Power Bank
Hidden Pocket for Power Bank Storage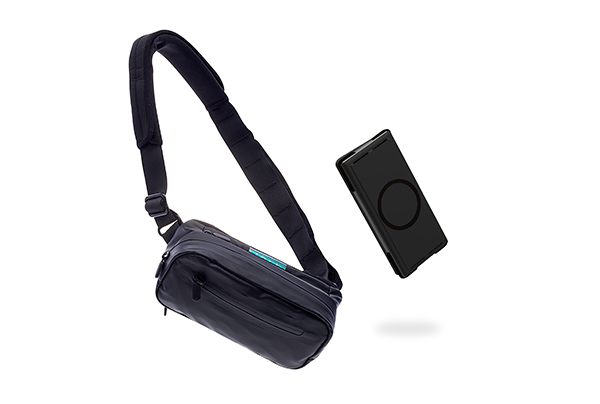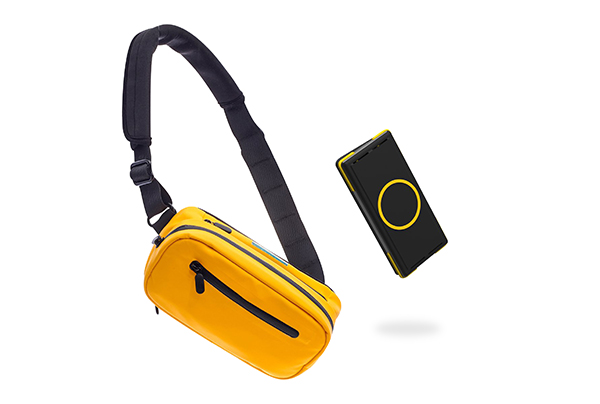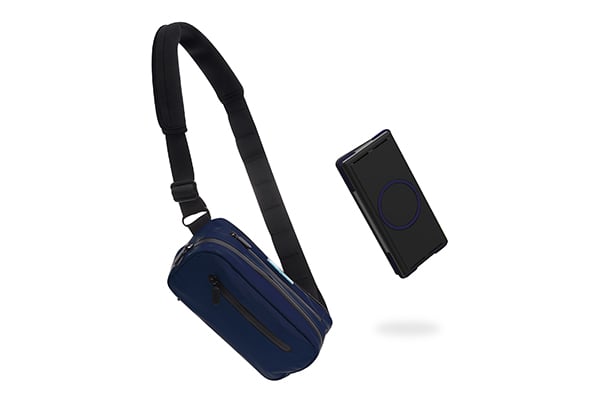 Waterproof Shell and Zippers
Extra-roomy Main Compartment
Quick-switch Adjustable Strap
100% Wireless Charging Phone Pocket
Drop Phone and Instant Charge
13,400mAh Wireless Power Bank
Hidden Pocket for Power Bank Storage
Waterproof Shell and Zippers
Extra-roomy Main Compartment
Quick-switch Adjustable Strap
Supports wireless: 15W Max. Type-C: 5V3A Max.
Supports wireless: 10W Max. USB-C QC/PD: 9V 2A, 12V 1.5A Max. USB-A: 5V2.4A Max USB-C+USB-A Total: 5V3.4A Max.
Wireless output works with all Qi-enabled devices, AirPods Pro and AirPods with Wireless Charging Case. Wireless input works with all Qi-wireless chargers, including Unravel AW+, Unravel 3+1 and HyperCube.
---
POWER BANK CERTIFICATIONS
BAG CAPACITY & DIMENSIONS
2L Capacity.
23 cm (9 in") L x 10 cm (4 in") D x 14 cm (5.5 in")
---
8 cm (3.1 in") x 16.3 cm (6.4")
Power Bank: ~350 g
Fanny Pack: ~400 g
Shell: Waterproof PU.
Zippers: Waterproof.
Back: Embossed Neoprene.
Lining: Polyester.
REVIEWS
Fantastic
Best charger I've had. On some chargers , you gave to adjust the phone to the perfect position. My iPhone balances perfectly on this, with no adjustments. I also love that the charger can charge at the same time as the phone.
No battery
When I purchased the Fanny pack I thought a battery was included.
Very disappointed that I have to purchase that separate.
Also it took so long for it to arrive it was suppose to be a Christmas gift but it came after Christmas.
Cell
Super fast charging and I'll take your word for the sanitizing since I have no way of knowing! Great product!
A nice charging tool.
It's a little small. Others are perfect.
Jolly Good!;)*
📣Simply A (+) Rad:Diculous! Product!🤙🏼😎🤙🏼⚡🚀✌🏼💛🖖🏼i🇺🇸 🎸
Side Pocket Accessory - Water Bottle Holder - Black
Game changing accessory
I love the convenience, ease of strap I just ability, especially the charger. I'm able to take day trips without having to carry a book bag or duffel. Especially with the pandemic, it's a very convenient place to put away my mask and sanitizer
I love this device
This is a great wireless charger.