2020 CES Best
Mobile Accessory

Best CES Device You Can Buy Right Now

A Reason to Wear a Fanny Pack Again

GQ Recommended Futuristic Tech

100% Wireless Charging Phone Pocket
Drop Phone and Instant Charge
13,400mAh Wireless Power Bank
Hidden Pocket for Power Bank Storage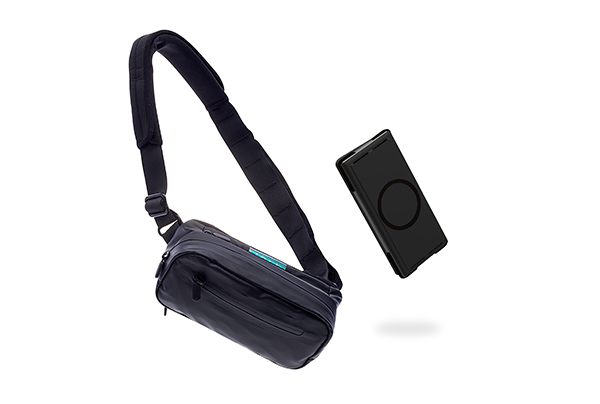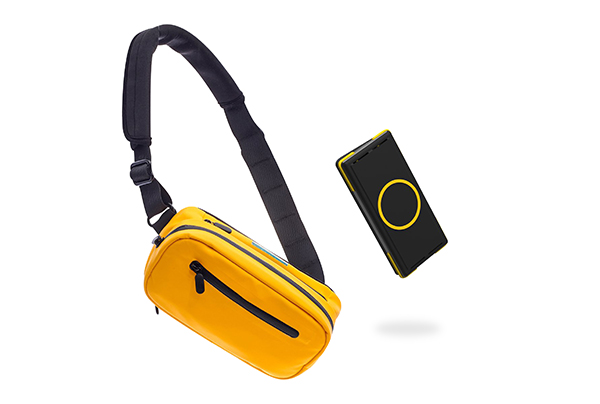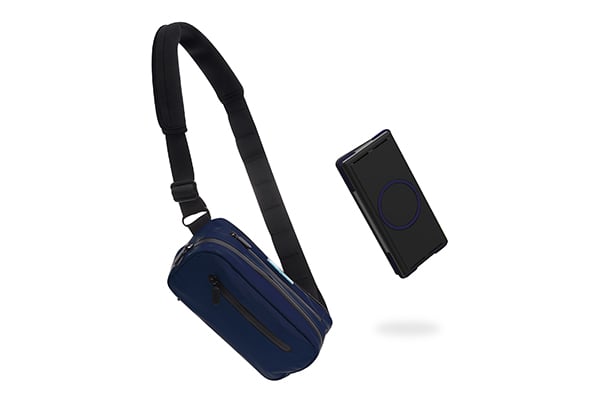 Waterproof Shell and Zippers
Extra-roomy Main Compartment
Quick-switch Adjustable Strap
100% Wireless Charging Phone Pocket
Drop Phone and Instant Charge
13,400mAh Wireless Power Bank
Hidden Pocket for Power Bank Storage
Waterproof Shell and Zippers
Extra-roomy Main Compartment
Quick-switch Adjustable Strap
Supports wireless: 15W Max. Type-C: 5V3A Max.
Supports wireless: 10W Max. USB-C QC/PD: 9V 2A, 12V 1.5A Max. USB-A: 5V2.4A Max USB-C+USB-A Total: 5V3.4A Max.
Wireless output works with all Qi-enabled devices, AirPods Pro and AirPods with Wireless Charging Case. Wireless input works with all Qi-wireless chargers, including Unravel AW+, Unravel 3+1 and HyperCube.
---
POWER BANK CERTIFICATIONS
BAG CAPACITY & DIMENSIONS
2L Capacity.
23 cm (9 in") L x 10 cm (4 in") D x 14 cm (5.5 in")
---
8 cm (3.1 in") x 16.3 cm (6.4")
Power Bank: ~350 g
Fanny Pack: ~400 g
Shell: Waterproof PU.
Zippers: Waterproof.
Back: Embossed Neoprene.
Lining: Polyester.
REVIEWS
Travel friendly
I travel a lot for work and I backed the product at launch. It makes it so easy when traveling and in different places all the time to only have one thing to keep up with and not forget in a hotel. I told my friends about it immediately.
Its Robust
Durable products and versatile for both Apple and other products.
Looking forward to new version
The previous choices did assume the new one will work I love the idea of being able to charge my stuff w/o needing wires. Often travel for biz and remembering them and carrying is really an effort I wanna get rid of
Great for travel
I love the clean look and being able to line up my devices at night and know they'll be ready to go in the morning! It travels great as well.